What Every Clinician Needs to Know about MACRA, MIPS, and APMs
In MACRA
May 3, 2016
Comments Off

on What Every Clinician Needs to Know about MACRA, MIPS, and APMs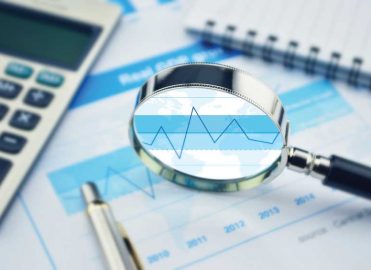 The Centers for Medicare & Medicaid Services (CMS) is changing the way Medicare will pay clinicians in the near future. With the implementation of the Medicare Access and CHIP Reauthorization Act of 2015 (MACRA) and the replacement of the sustainable growth rate (SGR), clinicians will be paid by participating in the Merit-based Incentive Payment System (MIPS) or Advanced Alternative Payment Models (Advanced APMs), which are tied to a new quality-based payment program CMS has created.
On April 27, CMS released proposed rulemaking for the MIPS and Advanced APM models. As a follow-up, CMS presented on May 3 the first of three webcasts, "Overview of the MACRA NPRM." Presenters were Molly MacHarris, MIPS Program Lead, Center for Clinical Standards and Quality at CMS and James Sharp, JD, MPH, MACRA Lead, CMS Innovation Center. Here are the highlights of that webcast.
What Is MIPS?
MIPS streamlines three independent programs: the Physician Quality Reporting Program (PQRS), the Value-based Payment Modifier (VM), and the Medicare Electronic Health Record (EHR) Incentive Program. These reporting programs will sunset at the end of 2018 and MIPS will begin in 2019.
The timeline for MIPS will go something like this:
2017 – Performance period begins
2018 – Reporting and data collection
2019 – MIPS adjustments in effect
Clinicians will receive positive, negative, or neutral adjustments to the Medicare Physician Fee Schedule beginning in 2019. The proposed, budget neutral, adjustments are:
2019 +/- 4%
2020 +/- 5%
2021 +/- 7%
2022 +/- 9%
Who May Participate in MIPS?
Affected healthcare professionals are called MIPS "eligible clinicians." The types of Medicare Part B eligible clinicians in the first two years of implementation will be physicians (MD/DO and DMD/DDS) physician assistants, nurse practitioners, certified nurse specialists, and certified registered nurse anesthetists. In the future, MIPS may be extended to include physician therapists and occupational therapists, speech-language pathologists, audiologists, nurse midwives, clinical social workers, clinical psychologists, and dieticians/nutritional professionals.
Excluded from MIPS are first-year Medicare Part B participants, low patient volume providers (bills less than or equal to $10,000 and provides care for 100 or fewer Medicare patients in one year), and certain participants in Advanced APMs. MIPS does not apply to hospitals or facilities.
What Are Advanced APMs?
Alternatively, eligible clinicians and groups consisting of eligible clinicians may participate in the Quality Payment Program via an APM or Advanced APM.
APMs include:
CMS Innovation Center model
Medicare Shared Savings Program (MSSP)
Demonstrations under the Health Care Quality Demonstration Program
Demonstrations required by federal law
An Advanced APM must meet additional requirements, such as using certified EHR technology. Based on the proposed three-tiered criteria requirements, the following qualify as Advanced APMs for 2017 reporting:
MSSP
Next Generation Accountable Care Organization (ACO) model
Comprehensive End Stage Renal Disease Care
Comprehensive Primary Care Plus
Oncology Care Model
MACRA does not change how these APMs or Advanced APMs function or reward value; rather, it creates extra incentives for participation.
It's important to note that qualifying APM participants (QPs) are excluded from MIPS and will receive a 5 percent lump sum bonus for meeting reporting criteria beginning in 2019. In 2026, non-QPs participating may qualify for a 0.25 percent update, whereas QPs may receive a 0.75 percent update.
The performance period, reporting, and payment year timeline is the same as for MIPS.
AAPC will continue to keep the healthcare community apprised of MACRA and how it affects the industry, in particular, physician reimbursement.
Latest posts by Renee Dustman
(see all)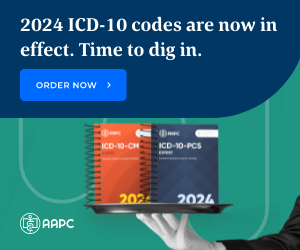 No Responses to "What Every Clinician Needs to Know about MACRA, MIPS, and APMs"