Preparing for Quality-based Payment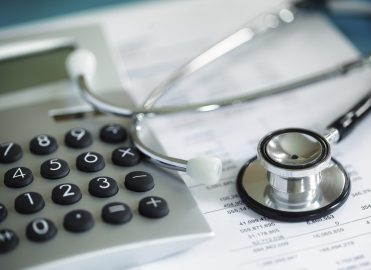 The 962 Page Proposed MACRA Rule
Finally, the document everyone has been waiting for, the "Merit-Based Incentive Payment System (MIPS) and Alternative Payment Model (APM) Incentive under the Physician Fee Schedule, and Criteria for Physician-Focused Payment Models," was released April 27, 2016.
Since its release, many are poring over the 962 page proposed rule to learn how clinicians will be paid beginning in 2019. Some details known about the change include the introduction of a new term for the program called the Quality Payment Program, with a choice of two tracks: MIPS and APMs.
Two Tracks
MIPS combines parts of the Physician Quality Reporting System (PQRS), Meaningful Use, and the Value Based Payment Modifier into a single program in which MIPS-eligible clinicians will be measured on quality, resource use, clinical practice improvement, and advancing care information (electronic health record activities). The first performance period starts in 2017 for payment adjustments beginning in 2019.
APMs will include Accountable Care Organizations, Patient Centered Medical Homes, and Bundled Payment Models. These entities will receive a lump-sum incentive payment if deemed to be Qualified Participants under a defined criterion.
Preparing for the Transition
Aside from the details of the proposed rule, there are a number of business issues practices can be working on now to position themselves for the transition. For example:
Participate in quality reporting programs including PQRS and Meaningful Use. Download and study the Quality Resource Use Reports used to assign the Value Based Payment Modifier. Monitor commercial payers for quality metrics they are measuring.
Understand cost of care. Consider potential drivers of cost such as the number of visits for an episode of care, the number and types of processes, devices or drugs used, and how costs could be reduced or eliminated through improved processes or systems.
Promote patient and family engagement. Train staff to excel in customer service techniques. Develop care coordinators by using existing nursing staff, or creating new positions to educate and communicate with patients regarding the management of their chronic conditions between routine visits. Engage patients and their care givers in shared decision making.
Ensure access for patients. The ability for patients to obtain appointments at times convenient for them may require a review of scheduling protocols, days, and hours of operation. The goal is to stop patients from using the emergency room, or to lose them altogether urgent care and after hours clinics.
Build a team-based approach to patient care. In addition to involving non-physician practitioners, nurses, and administrative staff in your own organization, develop an extended care team of referral sources and community partners to provide coordinated care for patients.
Conduct coding and documentation reviews to insure accurate capture of patient condition data for billing and quality reporting. Through clinical documentation improvement clinicians can effectively communicate the quality of care and the associated outcomes necessary for accurate reimbursement under the new payment models.
Leverage technology. The use of a patient portal will enhance two- way communication with patients. Use clinical and claims data to identify patients with chronic conditions who may have care gaps, and to identify those at high risk or emerging risk facilitating earlier intervention.
Successful transition to value based reimbursement requires practices to continue educating themselves on the details of the new payment system, let go of the way care has been delivered in the past,  and embrace new processes that focus on better care, smarter spending, and healthier people. Find the proposed rule at:  http://federalregister.gov/a/2016-10032
Latest posts by Tracy Bird
(see all)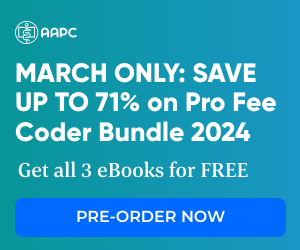 One Response to "Preparing for Quality-based Payment"