13 Questions to Ask During a Compliance Exit Interview
In Compliance
May 13, 2016
Comments Off

on 13 Questions to Ask During a Compliance Exit Interview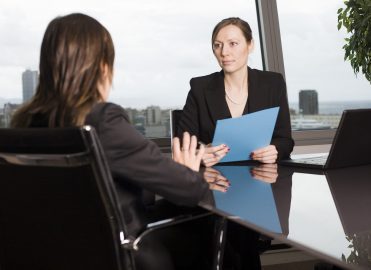 Exit interviews are scheduled interviews conducted with departing employees. Human resource departments have been performing these interviews for years to gauge what the company is doing well, to ensure company assets are accounted for, and to identify areas where the organization can improve. But, exit interviews are not just beneficial from a human resources perspective.
Exit interviews may also be used to alert an organization to company compliance issues, potential whistle-blowers, or quality of care issues. At a minimum, an exit interview should include compliance program oriented questions, to assist the compliance officer in gauging the effectiveness of compliance education, policies, and anonymous reporting procedures.
Although one of the seven basic components of an effective compliance plan is open communication, and the code of conduct for most compliance programs today includes a clause that addresses an employee's responsibility to report erroneous or fraudulent conduct, some employees still do not feel comfortable bringing compliance issues to the forefront. Many organizations have robust compliance programs but their culture of compliance remains less than sincere, so the fear of retaliation still exists.
Ask the Right Questions
There are a number of questions to pose during an exit interview. Here are some sample questions you may want to include to address compliance and ethics:
Do you know of any ethical or compliance issues that should be addressed? If yes, please explain.
When you were trained, did you receive an adequate orientation regarding the company's compliance policies?
Are you aware of exactly how to submit a report about compliance concerns, anonymously if you choose?
What was the most effective means of communication used to reach you regarding the company's compliance policies?
How could the company strengthen its message regarding ethics and compliance?
Do you feel department management supported compliance initiatives?
Do you feel executive leadership supported ethics and compliance initiatives throughout the organization?
Are you leaving the company now because of an ethical or compliance concern that you had about your job or work environment?
Have you ever witnessed any conduct by an employee, provider, volunteer, contractor, or vendor you would characterize as either unethical or illegal? If yes, by whom and what was the issue?
Were you ever asked to engage in conduct you believe to be either unethical of illegal? If yes, please explain.
Have you engaged in conduct, as a result of your employment with [INSERT COMPANY NAME], which you believe to be either unethical or illegal? If yes, please explain.
Have you reported any serious compliance or ethical problems or concerns to management that have not been addressed? If yes, please explain.
With respect to the position you are leaving, what remains unresolved that someone needs to know about?
Different Interview Methods
Exit interviews should be face-to-face, but this is not always possible, particularly when employees voluntarily leave the organization without proper notice.  When a face-to-face interview is not possible, administer a postal or electronic questionnaire. Employees who have left the organization may be much more forthcoming now that they are gone; particularly if the issue that caused them to leave involved problematic relationships with superiors or knowledge of improper practices. Some organizations elect not to provide exit interviews for those employees who are leaving the organization involuntarily (i.e., terminated employees). The thought process being that these employees may be angry and will not have anything constructive or truthful to say. There is merit to this, but don't overlook these employees. The terminated employee may feel they have nothing to lose since they no longer fear retribution.
Keep Record
Regardless of the method chosen for the exit interview, it is important to keep a record of the interviews conducted and responses. If an employee is not interviewed in person, it is important to keep track of attempts made to engage the employee in completing an exit questionnaire. For example, send a certified letter to the employee's last known mailing address containing instructions for completing the survey (whether it be a paper survey or an online survey). If the survey is to be mailed back, include a return envelope with postage. Include a signature and date line on the questionnaire. If HR administers the exit interview or sends the exit questionnaire, it is important to train them on which responses should be forwarded to compliance. HR should also let compliance know which employees did not respond to the questionnaire.
While interviewing each exiting employee and provider might be a daunting task, perhaps it can be shared between the human resources department and compliance. Exit interviews are beneficial for compliance as they may help identify and correct problematic behavior before it is too late.  Interviews can also be used to gauge areas of the compliance program that are working well and those which are less effective.

Latest posts by Maryann Palmeter
(see all)