I Am AAPC: Marcella Cicirello, BS, CPC 
May 1, 2016
Comments Off

on I Am AAPC: Marcella Cicirello, BS, CPC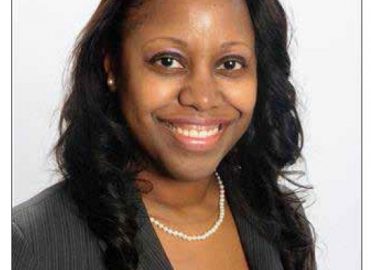 The first article I read each month in Healthcare Business Monthly is I Am AAPC. I enjoy reading about the steps my fellow AAPC members took on the road to becoming healthcare business professionals.
Here is my journey.
From Medical Books to Medical Coding
I had dreamed of a career in healthcare since I was 12 years old. I used to flip through the pages of my mother's anatomy, physiology, and medical terminology textbooks (she was studying to be a medical assistant). It wasn't until I turned 25 that I officially began my journey to becoming a Certified Professional Coder (CPC®). My first job in healthcare was as a file clerk in 1995 at Hahnemann University Hospital in Philadelphia. Now, 20 years and several promotions later, I am a CPC® and a billing/accounts receivable manager at Penn Medicine.
Gaining Knowledge through Experience and Education
I was working at Penn Medicine as a billing coordinator in 2002 when I was first exposed to coding. One of my duties was to code evaluation and management (E/M) visits and surgeries. I had no experience or education in coding, but through an Internet search I found AAPC and learned how to become certified in coding. I studied for the exam while working as a coder. I took the CPC® exam in 2006 and passed it on my first try. After earning my CPC® credential, I began working as a coding specialist. I also became more active with AAPC by becoming secretary for the Greater Philadelphia local chapter. In the time I've been an officer, I've maintained the chapter's member database, emailed event notifications, planned events, and proctored exams. I've also been a speaker at a local chapter meeting. All the while, I've been going to college. This year, I will graduate with a master's degree in Health Administration from Saint Joseph University.
Sharing with Others
My career goal is to teach billing, coding, and healthcare administration at the university level. I also would like to be a speaker at local, regional, and national AAPC events. My advice to fellow AAPC members is to take advantage of every education and networking opportunity available while attending AAPC conferences and meetings, and to get involved with your local chapter.
Latest posts by Guest Contributor
(see all)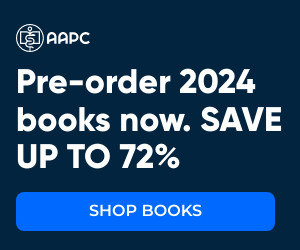 No Responses to "I Am AAPC: Marcella Cicirello, BS, CPC "