Time Well Spent
In AAPC News
May 10, 2016
Comments Off

on Time Well Spent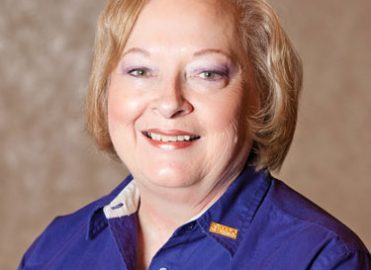 AAPC Chapter Association chair reflects on the past five years of accomplishments.
It seems like yesterday I was attending my first AAPC National Conference in Long Beach, California, as a member of the AAPC Chapter Association (AAPCCA) board of directors. I had attended national conferences before, but this was different. It was 2011, and I looked forward to what the next three years of my term would bring. That stretched into four years when I was elected to serve as chair for the 2014-15 term, and then five years when I filled that spot again for the 2015-2016 term.
It's time for me to step down and give someone else a chance!
Five Years Flies By
AAPCCA has accomplished so much these past five years. We have reached out to our members through:
The articles we publish in Healthcare Business Monthly;
The kudos we pass on to share your triumphs;
The Local Chapter Handbook that we update every year to help you manage your chapter; and
Assisting you when things aren't going the way you envisioned.
We've developed many new chapters and have grown into an international organization along the way. It's been a lot of work, but it's been totally rewarding.
Reaching Out and Educating
I'm very proud of the chance we've had over the last two years to bring officer training to chapters. Some chapters I personally trained, and others I met through email while connecting them to other AAPCCA or National Advisory Board members for training. I enjoyed getting to know all of you, and I have loved staying in touch with so many of you.
This year we reached out to more chapters and officers than ever before. I thank AAPC's Jason VandenAkker and Bevan Erickson for making this possible. And where would we be without Marti Johnson and Linda Litster of AAPC's Local Chapter Department? They are the hard-working soul of local chapters.
Positive, Lasting Relationships
Many of the wonderful members I've met over the past five years I will remain friends with for the rest of my life. We shared common goals and interests amidst our work with AAPC, and then discovered we shared hobbies and interests in our outside lives. Parenting and marriage advice has been exchanged between us, along with caring for each other in our daily lives, supporting each other in our illnesses, extending sympathy when needed, and being kind, always. It's a wonderful thing when a business association can affect others so positively and permanently.
Time Is Your Most Cherished Gift
I subscribe to the theory "When you rest, you rust," so I choose not to rest. I make the most of my time. Lao Tzu said, "Time is a created thing. To say 'I don't have time,' is like saying, 'I don't want to.'" For our chapters to thrive, we need members to step up and accept the challenges of becoming an officer — a person who makes the time to be there for their chapter.
I am truly glad that I made the time to meet and get to know you, and I hope that more of you will do the same.
---
Barbara Fontaine, CPC, is business office supervisor at Mid County Orthopaedic Surgery and Sports Medicine (part of Signature Health Services). Her more than 30 years in the medical field have taken her from a part-time admissions clerk in a rural Arkansas hospital to coding and billing for a single family practice physician, and then to a multi-physician clinic, which became a multi-practice group in northwest Arkansas. Fontaine focuses on keeping up to date with correct coding and billing for her providers, and continuing education for physicians and staff. She became a member of the St. Louis West, Missouri, local chapter, serving on several committees before becoming an officer. In 2008, she was her local chapter's Coder of the Year and AAPC's national Coder of the Year. She served on the AAPCCA from 2011-2016 and was chair from 2014-2016.
Latest posts by Barbara Fontaine
(see all)