Learn from CDI Programs
May 1, 2016
Comments Off

on Learn from CDI Programs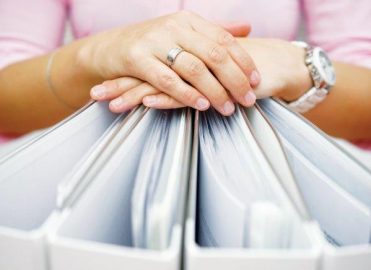 You've been focusing on coding compliance; now turn to documentation compliance.
Clinical documentation improvement (CDI) programs have become essential in the inpatient setting. Hospitals are seeing the positive benefits of improved documentation and coding, which are outweighing administrative costs. It's time physician practices embrace the merits of CDI, as well.
CDI considers the whole documentation to validate all evaluation and management (E/M) services, CPT®, and HCPCS Level II codes, modifiers, and diagnoses (or in the inpatient world: revenue codes (REV); diagnosis related groups (DRG); and ICD-10-CM/PCS). This type of in-depth review is missing on the physician side of healthcare, but should be a part of the discussion to meet meaningful use requirements and decrease Comprehensive Error Rate Testing (CERT) and medical review error rates.
The Link between CDI and CQMs
In 2014, healthcare professionals and hospitals eligible to participate in the Medicare and Medicaid Electronic Health Record (EHR) Incentive Programs were required to report clinical quality measures (CQMs) to validate compliance with meaningful use of certified EHR technology. If these measures were not validated, financial penalties followed.
The payment reduction for eligible professionals for the 2015 reporting period is 1 percent. This reduction increases each year an eligible professional does not demonstrate meaningful use, to a maximum of 5 percent.
Meaningful use requirements have changed over the years – specifically, in three stages. To meet EHR Incentive Program requirements in 2016 (stage 3), all eligible professionals are required to attest to a single set of 10 objectives and measures, instead of nine out of 64 CQMs from three out of six objectives. Eligible hospitals are required to attest to a single set of nine objectives and measures, compared to 16 out of 29 measures from three out of six objectives.
CDI helps to ensure correct charting, vital to proving CQMs are appropriate and validated, and is, therefore, linked to maximum reimbursement. As an added bonus: "Improving the accuracy of clinical documentation can reduce compliance risks, minimize a healthcare facility's vulnerability during external audits, and provide insight onto legal quality of care issues," according to Journal of AHIMA.
Key to CDI Success
CDI also provides documentation guideline education to all parties involved in patient care and charting, and removes the documentation query burden from health information management (HIM) coders.
To ensure success, however, either coders must expand their skill set to educate providers on these documentation issues, or new positions must be created so coders can focus solely on coding from the record.
A CDI associate — often a nurse or other educated, experienced medical personnel — possesses an in-depth knowledge of medicine, necessary to read and analyze all information in the patient's health record. This person can recognize areas in need of improvement and communicate, through clinical language with providers and other medical staff, the need for more robust documentation. If documentation is lacking to validate laboratory orders, radiological tests, or anything else that should be notated and documented, the CDI associate will query about those, too.
Concurrent reviews of health records reduce the need for retrospective reviews, which frees HIM coders to expedite coding the record and getting the claim to the insurance company, resulting in faster payment. If payer or other external audits are initiated, the documentation supports the coding, reducing refunds and targeted audits.
Strict Query Protocols Are Necessary
CDI must be guided by specific policies and procedures. In particular, queries cannot lead the provider to document a particular condition.
For example, a patient presents for a diabetic checkup and comments on numbness in his feet. The provider performs an assessment of the feet and documents decreased sensation and foot risk of 2. In the assessment, the doctor also documents:
Diabetes unspecified, uncontrolled
Neuropathy in both feet: To podiatry for consult
A CDI associate may send a query to the provider asking:
Can the etiology of the neuropathy of the patient's feet be further specified? If so, please document the type/etiology of the neuropathy in the patient's feet in the progress note.
A CDI associate would never send the following inquiry:
Is the neuropathy due to or because of the patient's diabetes? 
The later query is inappropriate because it leads the provider to the correct code. You might argue that the diagnosis is invalid because it did not arise from the provider's own conclusion of the signs and symptoms. As such, individuals who query providers must take heed when asking questions that deal with the provider's clinical judgment.
Especially in the wake of ICD-10 implementation, coders who report professional services are advised to query providers when documentation is insufficient. The ICD-10-CM Official Guidelines for Coding and Reporting frequently instructs the coder to query the provider for clarification when needed. Nowhere do the guidelines explain how the coder should query the provider.
Education on querying the provider is not usually part of the coding curriculum. Although the importance of diagnostic information is gaining recognition on the professional side, there is still more to be done.
Connecting the Dots
Per analysis of Part B CERT results (Novitas Solutions, 2015), "Incorrect coding of evaluation and management (E/M) services is a top error in Jurisdiction H." One of the top claim findings/core issues from Noridian's medical reviews has to do with medical necessity/insufficient documentation (Noridian, 2016). This information is on par with the 2015 projected improper payments of physician services data that CMS has released, with insufficient documentation totaling $5.5 billion and incorrect coding coming in second at $2.7 billion.
The question then becomes: If the inpatient world has seen the merit of CDI programs, why hasn't the physician practice side? The focus of physician coding departments is coding and billing, with educating squeezed in when time allows. Clearly, something has to change if insufficient documentation is the biggest reason for CMS improper payments.
Compliant in Our Mistakes 
As a coding community, let's start a dialog of what we need to do to combat insufficient documentation:
Is an outpatient version of the CDI program a vision of the future?
What qualifications are necessary for a CDI associate?
Can education be drafted for coders and auditors, so their queries are appropriate?
As a community, we need to provide guidance on what to look for in documentation that warrants query. We already have a foundation to look at for guidance. The CDI programs in place today are great tools for us to use as guides — we don't have to start from scratch. Our community just has to begin a dialog on how to combat the errors seen by the organizations that regulate us. We are great at coding compliance; let's be just as great with documentation compliance.
---
Ida Landry, CPC, works for RevWorks, a division of Cerner Corporation. As compliance manager of professional services, she and her team ensures revenue cycle compliance. Landry holds a Bachelor of Science in Health Administration and a Master of Business Administration with a Healthcare Management concentration. She is a past vice president of the Portland Metro, Ore., local chapter, and a 2013-2015 National Advisory Board member.
Latest posts by Guest Contributor
(see all)