Are Auditors, Billers, and Coders Liable for False Claims?
May 1, 2016
Comments Off

on Are Auditors, Billers, and Coders Liable for False Claims?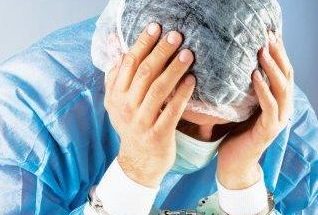 Healthcare business professionals have a duty to respect the claims process and our profession.
The False Claims Act (FCA) imposes liability on anyone who knowingly presents, or causes to be presented, a false or fraudulent claim for payment, or who conspires to submit a false claim for payment.
Because auditors, coders, and billers work on the "front lines" of claims processing, they are likely to see errors or patterns of improper billing. If claims are not corrected, is the auditor, coder, or billing "knowingly" causing a false claim to be submitted?
Convictions, Jail, and Penalties
The FCA is an enforcement tool created during the Civil War (not for use in healthcare), but is now the leading arsenal the government uses to combat healthcare fraud. Although the FCA is not used to police minor billing mistakes or errors, here are a few cases that may cause a lump in your throat.
A clinic administrator was sentenced to 70 months in prison for admitting to causing the submission of approximately $11 million in false claims to Medicare, including paying healthcare kickbacks and committing healthcare fraud.
Medicare paid Mobile Doctors more than $30 million for physician home visits. A grand jury returned an indictment charging the CEO of healthcare fraud. The charges in this case stemmed from billing patient visits at an inflated rate (over-coding). The CEO believed he would avoid audits. In this case, services were not billed based on what the physician actually provided.
A billing assistant, pled guilty to charges involving a scheme to bill Medicare for orthotics that were never provided to patients. The billing assistant, along with the doctor submitted false claims under several companies owned by the doctor. The scheme generated a loss of over $2.2 million to Medicare, Medicaid, and private insurance companies.
A medical biller of a Chicago-area visit physician practice was sentenced to 45 months in prison for her role in a $4 million healthcare fraud scheme. She was also ordered to pay approximately $1 million in restitution. The medical biller was the primary biller for Medicall Physicians Group Ltd. Evidence showed she and her co-conspirators routinely billed Medicare for overseeing patient care plans (care plan oversight) when the doctors at Medicall rarely provided the service.
What If I Knew? Am I at Risk?
Statute 31 U.S.C. § 3729 (b) defines "knowing" and "knowingly" as meaning the person:
Has actual knowledge of the information;
Acts in deliberate ignorance of the truth or falsity of the information; or
Acts in reckless disregard of the truth or falsity of the information.
The statute expressly states that "no proof of specific intent to defraud" is required.
Under the FCA, whistleblowers may file suit even if they participated in the fraud. In such a case, judges may reduce the whistleblower's reward.
I Have a Concern, What Should I Do?
It's normal to have fears, or to think, "Wow, if only someone reported this!" You have to have passion and concern. Chances are, patient lives could be at risk in the most extreme cases, as seen in the case of Farid Fata, MD, who made more than $17 million in treating patients who did not have cancer with cancer drugs. The whistleblower, George Karadsheh, a former employee, received $1.7 million for helping to put an end to this bad actor.
It's important to speak with an attorney who has expertise in the FCA arena. There are many attorneys who claim to know the FCA, but very few focus their practice entirely on false claims. Getting the right lawyer and not making a mistake when filing are key steps in winning a case and helping end a criminal's bad acts.
Respect Our Profession
Having knowledge and being aware of a person or entity generating fraudulent claims is a crime. As professionals in the auditing, billing, and coding industry, we have a duty to respect our profession and to have integrity.
If you saw a bank being robbed, would you report it? Sure you would. People who knowingly cause or contribute to generating a false claim are helping to commit robbery of our nation's Medicare dollars. Anyone who uses patient information to create false claims is not a healthcare professional.
---
Joe Rivet, CPC, CEMC, CPMA, CCS-P, CICA, CHC, CHRC, CHPC, CCEP, is a law clerk with MahanyLaw focusing exclusively on the FCA. He brings coding, billing, and documentation expertise to the firm, which has a unique and highly successful approach to false claim actions. Rivet is a member of the Ann Arbor, Mich., local chapter. You can contact him at jrivet@mahanylaw.com.
Latest posts by Guest Contributor
(see all)