ICD-10 (S00-T88)
May 1, 2016
Comments Off

on ICD-10 (S00-T88)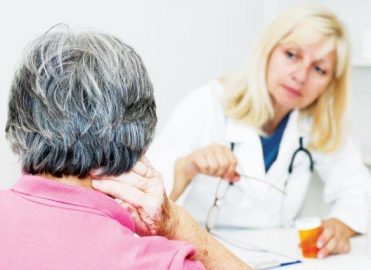 Key terms lead to proper 7th character.
The question of whether to use an A (initial encounter) or a D (subsequent encounter) as a seventh character for ICD-10-CM codes in Chapter 19: Injury, Poisoning, and Certain Other Consequences of External Causes remains a thorny one.
To put things into perspective, consider this: When 20 physicians were asked, "When does acute pain become chronic pain?" the answers ranged from two months to 12 months.
The correct answer is: When the physician writes the words "chronic pain" in the patient record.
As coders, our job is to code from the documentation, and it's the physician's job to document the patient's diagnosis and status. You can assist providers by showing them the nuances of coding — for instance, if the patient has a concussion, the provider must document if there was a loss of consciousness and for how long.
This is an example of the "joint effort between a health care provider and the coder" of which the ICD-10-CM guidelines speak.
Just as there were differing answers for when pain becomes chronic, answers may vary among physicians about when active treatment becomes routine. When does active treatment become routine? When the provider documents it as such.
Note that in 2015 the ICD-10-CM guidelines changed significantly relative to the A character. Previously, any new physician visit was indicated to be an A. Now, the guidelines indicate that if the patient is in the "routine" healing status, even if the patient is "new" to the provider, the appropriate seventh digit is D.
I was told many years ago: "If the physician documents what was done, and you code what was documented and bill what was coded, you can't go wrong."
---
Jill Young, CPC, CEDC, CIMC, has more than 30 years of medical experience working in all areas of the medical practice, including clinical, billing, and rounding with physicians. Her expertise is used in several publications and heard on a variety of audio conferences. She speaks at educational lectures for the Michigan State Medical Society and other national organizations, including The Coding Institute and Eli Research. Young has been a workshop presenter for AAPC and a topic speaker at AAPC National Conference. She has held office for the Lansing, Mich., local chapter and has served on the AAPC Chapter Association board of directors.
Latest posts by Guest Contributor
(see all)