Maximize Your Resources
May 1, 2016
Comments Off

on Maximize Your Resources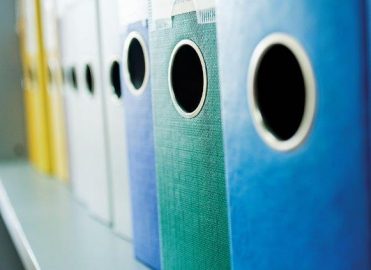 Line up and use coding resources for the most efficient and successful outcomes in the workplace.
After landing a position with a prestigious (and busy) orthopedic and sports medicine office, my skills were put to the test. In those first few weeks, no two days or two patients were alike, the course of treatment varied widely, and the physicians tailored treatment plans for each of their patients. I learned quickly to use my resources to understand examinations, medications, and procedures.
Planning
Learning how to use resources to answer tough coding questions should be planned out well before you need an answer. Every successful coder has several resources lined up to address new, unfamiliar, and difficult coding conundrums.
What Are Your Lifelines?
When you have coding questions, what materials do you reach for? You should have a system in place to get your questions answered quickly. Here are a few ideas:
1. Newsletters and publications
Consult with your office or hospital administrator to select coding newsletters and publications that relate to your specialty. Most administrators are open to providing publications that address the facilities' needs and specialties. Set aside at least one hour per week to read and stay up to date on current topics in coding, billing, auditing, compliance, and practice management.
2. Build a relationship with other coders
Having a few coders in your contact list never hurts. Trading information and experiences can be key in solving specific coding issues. Local AAPC chapters offer mentors who can be essential, in a pinch. Building relationships with other coders in your facility or practice is important, too; it encourages comradery, as well as insight.
3. Reputable websites
Keeping a list of reliable sites will help you sift through and bypass unreliable search engines that pull up incorrect, non-credible, and outdated coding information.
4. Webinars
Commit to attending one webinar each quarter. This practice will serve to sharpen your coding skills, help you develop a deeper understanding of various topics, and keep you abreast in the ever-changing world of healthcare.
Bonus: Choose a webinar that allows you to get ahead on your continuing education units.
5. Well-marked books
Get familiar with your ICD-10, CPT®, reference books, and other materials. If there's a section you visit frequently, tab, fold, highlight, or mark it so it's easy to find the next time. This will reduce the time you spend thumbing through these tomes for answers.
Empower Yourself
Resources are abundant, but when you need that coding question answered quickly, spending precious minutes seeking answers can be frustrating. Having a well-mapped strategy for finding answers will empower you to be swift, accurate, and self-sufficient at successfully resolving most coding questions.
---
LeAndrea Abercrombie, CPC, NR-CMA, is a coder at Carondelet Orthopaedic Surgeons and Sports Medicine in Overland Park, Kan. She was a certified medical assistant for more than 13 years before gaining her CPC®. She is a new member of the Kansas City, Mo., local chapter.
Latest posts by Guest Contributor
(see all)