Workers' Compensation: Limited Liability for Healthcare Services
May 1, 2016
Comments Off

on Workers' Compensation: Limited Liability for Healthcare Services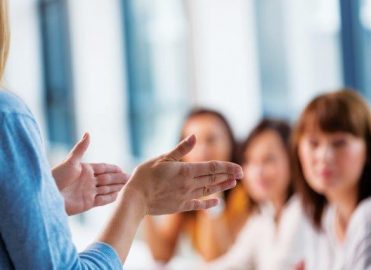 Providers, payers, coders, employers, and carriers must communicate effectively to get the claim paid.
When we think of health insurance, we typically think of government programs (e.g., Medicare, Medicaid, TRICARE®), major medical, and private pay. But there are patients with non-traditional insurance, such as auto and — the subject of this article — workers' compensation.
Limited Liability
Workers' compensation insurance carriers have limited liability. In other words, they are responsible only for the work-related injury and treatment directly related to that injury.
For example, an employee with arthritis, heart disease, diabetes, and epilepsy gets injured at work. While carrying some boxes, the employee has a seizure and falls backward, also dropping boxes on his right foot. The employee comes out of the seizure, complaining of lower back pain and severe pain in his right foot. The workers' compensation carrier is notified, and a first report of injury (FROI) is filed with the state. In this case, the workers' compensation carrier is liable for the injury to the foot and the low back, only. Treatment or testing related to the seizure, heart, diabetes, etc. would be denied as unrelated.
Documentation Must Establish Liability
Unlike traditional insurance, where an individual has a unique identification number assigned by the health plan, each injury in workers' compensation creates a new claim number. Consequently, the insurance identification number for an injured worker changes with each new injury claim. This means the medical services need to be related to that injury for coverage.
Obtain from the patient a clear and comprehensive description of the injury and associated complaints. The lack of a comprehensive and well-documented history and injury description is a catalyst for conflict. If the injury and associated signs and symptoms are not documented or clearly related, the insurers may deny the charges due to a lack of clear evidence the treatment or services are work-related.
Ask the patient if the injury is work-related, or if it occurred while on the job. The CMS-1500 form allows the biller to report this in box 10a. The UB-04 allows the biller to report this as an occurrence code. Additionally, billers may use external cause of injury diagnosis codes.
Verify Patient Information
When working with the insurance on determining reimbursement and obtaining the address to send medical bills, verify the following information with the carrier early in the treatment of the patient:
Date of injury
Covered/Compensable injury and body parts
Any coverage limitations
Provide also the insurance and patient with a clear and comprehensive treatment plan, which may include:
Report of workability
Healthcare provider report
Work restrictions
Impairment rating (if applicable)
Maximum medical improvement
Medical necessity and coverage limitations
Open Communication and Transparency Is Key
When dealing with workers' compensation patients, providers often must submit medical records with all bills for verification. Payment may be delayed or denied as bills may be scrutinized for compensability and relatedness. The review also may include coding and/or medical necessity. With this scrutiny, adversarial relationships may develop. Transparency and open communication are crucial to reduce these challenges. Providers and billers should establish a relationship with the claims adjustor for the insurance carrier.
Treatment Guidelines and Payment Vary by State
Workers' compensation laws vary by state. There is a federal workers' compensation division for federal employees through the U.S. Department of Labor Office of Workers' Compensation Programs. In many states, appropriate care is determined through treatment guidelines set forth by the state.
The Workers Compensation Research Institute (WCRI) has compiled a list of states with treatment guidelines in January 2015. Although the list may change, it provides a starting point for providers to determine if treatment guidelines exist for the injury or recommended care. Treatment guidelines often exist for the cervical spine, thoracic spine, lumbar spine, upper extremities, lower extremities, carpal tunnel, pain management, and/or controlled substances. Where guidelines exist, they are implemented by the state in which the patient resides.
Treatment guidelines are just one form of cost containment. Other forms of cost containment include fee schedules, bill reviews, limited provider changes, utilization review, and managed care.
Understand Payment
Most states have some form of fee schedule for professional healthcare charges. Facility payments are more likely to vary. Some states have a facility fee schedule for hospital inpatient, hospital outpatient, and/or ambulatory surgery centers. When fee schedules do not exist, reimbursement may be determined through negotiations, provider contracts, a percentage of the provider's usual and customary method, or another method.
To complicate matters further, some states may have more than 200 workers' compensation insurance carriers, as well as many third-party administrators for self-insured employers. As a result, each carrier and administrator may review medical bills and claims differently. For example, some carriers may not review the bills for coding or billing practices. Some may not apply all of the payment limitations that exist. This often increases the administrative costs throughout the system. Providers need to keep track of more payers for prompt payment.
Providers may also see different reimbursement for the same services by different payers because of the payer review process. Reach out to the payer to understand their payment. Payers may simply need documentation or clarification, or it's possible that the payer denied the service(s) for relatedness, insufficient documentation, incorrect coding, or other factors.
ICD-10 and Workers' Compensation
Not all states are requiring the adoption of ICD-10 for workers' compensation. Some states have created their own unique codes for workers' compensation, such as Colorado. HIPAA, in part or its entirety, may not apply to workers' compensation. Understanding the state rules for reimbursement and treatment guidelines will reduce questions on payment reductions and increase understanding of the explanation of benefits (EOBs) or explanation of reviews (EORs).
Unrelated Services May Be Billed to Other Insurers
Services not related to a workers' compensation claim may be the liability of another payer. Consequently, providers may be able to bill the patient's primary medical insurance carrier or another appropriate carrier if the services are deemed not related to the workers' compensation claim.
Takeaways 
When treating individuals for a workers' compensation injury; providers, payers, coders, employers, and employees should remember the following:
Be sure communication is open and transparent.
Read the EOB/EOR.
Always request explanations for denials or reduction of payment.
Services unrelated to the workers' compensation claim are not the liability of the workers' compensation payer and may be the liability of another carrier.
Treatment guidelines may exist.
Proper documentation and coding will increase payment accuracy.
Balancing costs, including administrative costs, improves the system.
It's in everybody's best interest to contain claim costs for medical and indemnity charges and return an employee to work quickly. Communication should be open to determine what coverage and care is needed to return the employee back to baseline function.
---
Michael Strong, MSHCA, MBA, CPC, CEMC, is the bill review technical specialist at SFM Mutual Insurance Company. He is a former senior fraud investigator with years of experience performing investigations into fraud and abuse. Strong also is a former EMT-B and college professor of health law and communications. He is a member of the St. Paul, Minn., local chapter, and can be contacted at michaelallenstrong@yahoo.com.
Latest posts by Guest Contributor
(see all)