FAQ: Will You Qualify for Quality Payments?
In MACRA
May 12, 2016
Comments Off

on FAQ: Will You Qualify for Quality Payments?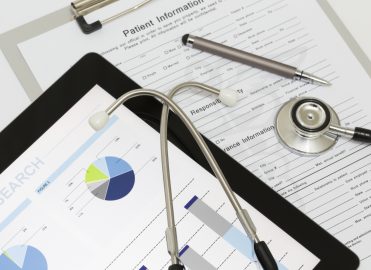 The Centers for Medicare & Medicaid Services (CMS) published in the Federal Register on May 9 a proposed rule (CMS-5517-P) regarding policy for a quality-based payment program. An MLN webcast on May 10 reiterates what the Medicare Access and CHIP Reauthorization Act of 2015 (MACRA) and the recent proposed rule-making mean to healthcare providers.
What is the Quality Payment Program?
The Quality Payment Program (QPP) is a culmination of three important changes:
Ending the sustainable growth rate (SGR) methodology for determining Medicare payments;
Combining existing quality reporting programs into one new system; and
Creating a new framework for rewarding healthcare providers for better, more cost-effective care to Medicare patients.
MACRA accomplished defeating the SGR formula. Now, CMS is proposing how it will accomplish the other two changes.
MIPS Simplifies Reporting
The Merit-based Incentive Payment System (MIPS) will roll the following three independent reporting programs into one:
Physician Quality Reporting System (PQRS)
Medicare Electronic Health Records (EHR) Incentive Program
Value-Based Payment Modifier (VM), and adds a fourth component to promote ongoing improvement and innovation to clinical activities
CMS is proposing to sunset these current reporting programs on December 31, 2018.
Beginning in 2019, MIPS eligible clinicians will receive an adjusted Medicare Part B payment of +/- 4 percent, based on their MIPS composite performance scores. The adjustment percent increases each year, to a maximum of +/- 9 percent beginning in 2022.
MIPS Timeline
2017
2018
July
2019
Performance period:
1st feedback report due in July
Reporting and data collection
2nd feedback report due
Targets review based on 2017 MIPS performance
MIPS adjustments in effect
For the 2017 performance period, composite scores will factor a clinician's performance in four weighted categories on a 0-100 point scale:
Quality (60%) – Proposed quality measures are available in the proposed rule. Clinicians will be able to choose the measures on which they'll be evaluated.
Resource use (cost) (0%) – HHS will compare resources used to treat similar care episodes and clinical condition groups across practices (taking into consideration external risk factors). The maximum points for this category depend on the average score of all attributed cost measures.
Clinical practice improvement activities (15%) – Examples include care coordination, shared decision-making, safety checklists, and expanding practice access.
Advancing care information (25%) – Clinicians will be scored on their meaningful use of certified EHRs. A clinician or group can earn up to 155 points. Simply reporting the numerator/denominator or yes/no for each base objective and measure is worth 50 points.
Scoring will be compared to the MIPS performance threshold to determine the adjustment percentage a clinician will receive. A score below the performance threshold could result in as much as a -4 percent adjustment; however, a score above the performance threshold could yield up to a positive 12 percent adjustment. Clinicians with exceptional performance could receive an additional bonus, up to 10 percent.
"MIPS eligible clinicians" include:
Physicians
Physician assistants
Nurse practitioners
Clinical nurse specialists
Certified registered nurse anesthetists
Groups consisting of the above clinicians
Exempt from MIPS are:
First-year Medicare providers
Low-volume Medicare providers
Eligible clinicians participating in an Advanced APM
APMs Create a Framework for Better Care
Eligible clinicians who participate in an Alternative Payment Model (APM) are exempt from MIPS.
The following are considered APMs under MACRA:
Centers for Medicare & Medicaid Services (CMS) Innovation Center model
Medicare Shared Savings Program
Demonstrations under the Health Care Quality Demonstration Program
Demonstrations require by federal law
CMS is also proposing to include Medical Home models as APMs, as well as criteria for Advanced APMs. Based on the proposed criteria, the following APMs will be Advanced APMs in 2017:
Shared Savings Program (tracks 2 and 3)
Next Generation Accountable Care Organization Model
Comprehensive End Stage Renal Disease Care (large dialysis organization)
Comprehensive Primary Care Plus
Oncology Care Model (two-sided risk track available in 2018)
You are a qualifying APM participant (QP) if you see a certain percentage of patients or payments through an Advanced APM. Although you don't have to be a QP to benefit, QPs will receive a 5 percent lump sum bonus in payment years 2019-2024, and they stand to receive higher fee schedule updates starting in 2026 (i.e., 75 percent instead of 25 percent).
Payment Increases Will Hinge on Performance
As proposed, MIPS adjustments and APM incentive payments will begin in 2019; and fee schedule updates of +0.5 percent will end in 2020. What this all means is that, after 2019, eligible clinicians will have to meet performance requirements or suffer negative or neutral adjustments to their Medicare payments. 2019 payments are based on 2017 performance, so time is of the essence for eligible clinicians to assess their ability to score big.
---
Sources:
MACRA Listening Session: Quality Payment Program Proposed Rule
Medicare Program; Merit-Based Incentive Payment System (MIPS) and Alternative Payment Model (APM) Incentive Under the Physician Fee Schedule, and Criteria for Physician-Focused Payment Models Proposed Rule

Latest posts by Renee Dustman
(see all)