Top 5 Features of the Medical Home
In Home Health
May 17, 2016
Comments Off

on Top 5 Features of the Medical Home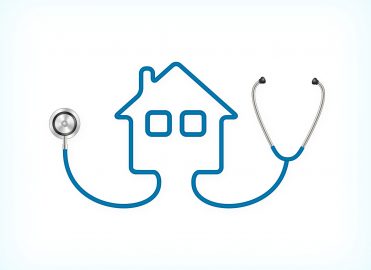 The medical home has become a widely accepted model for how primary care should be organized and delivered throughout the healthcare system. It is a place where patients are treated with respect and dignity, to enable strong and trusting relationships with providers and staff. Above all, the medical home is a model for achieving primary care excellence so that care is received in the right place, at the right time, and in the manner that best suits a patient's needs.
Features of the Medical Home
The medical home as an approach to the delivery of primary care that is:
Patient-centered: A partnership among practitioners, patients, and their families ensures that decisions respect patients' wants, needs, and preferences, and that patients have the education and support they need to make decisions and participate in their own care.
Comprehensive: A team of care providers is wholly accountable for a patient's physical and mental health care needs, including prevention and wellness, acute care, and chronic care.
Coordinated: Care is organized across all elements of the broader health care system, including specialty care, hospitals, home health care, community services and supports.
Accessible: Patients are able to access services with shorter waiting times, "after hours" care, 24/7 electronic or telephone access, and strong communication through health IT innovations.
Committed to quality and safety: Clinicians and staff enhance quality improvement to ensure that patients and families make informed decisions about their health. The patient-centered medical home (PCMH) (sometimes referred to as medical home, or advanced primary care) is an innovation in healthcare delivery designed to improve patient experience, improve population health, and reduce the cost of care.
According to the Patient-Centered Primary Care Collaborative, although most PCMH primary care practices strive to incorporate all of the attributes, the medical home is not a "one size fits all" framework. Each practice implements the attributes based on its own unique characteristics, such as: the size of the practice; the location (i.e. urban versus rural setting); the composition (solo/small practice, mid-size primary care practice, large multi-specialty practice, academic-affiliated practice, etc.); the patient population it serves (health status, other social & economic) improving and investing in primary care has become a major health policy objective because the cost of care in the U.S. health system is unsustainable – and its value is too often suspect. Over the last 30 years, the U.S. health care system has grown increasingly more fragmented, inefficient, and expensive. Notably, and not coincidentally, most countries with more efficient and effective systems prioritize primary care through more aligned payment and workforce policies.
For most Americans, primary care serves as the entry point and touchstone of the healthcare system, delivering and coordinating care for patients and families, with an emphasis on promoting population health and managing chronic illness. As such, primary care is well positioned to help repair and optimize our broken care delivery system. With greater investment in and support for comprehensive patient-centered primary care through the PCMH, we can more systematically promote Triple Aim outcomes of better care, smarter spending, and healthier people. We can also make a positive impact on the Quadruple Aim, which includes improving the satisfaction and "joy of practice" for primary care teams.economic characteristic); whether financial or performance incentives are provided, etc. their health.

Resources:
National Committee for Quality Assurance
Patient-Centered Primary Care Collaborative
Medscape
Latest posts by MariaRita Genovese
(see all)