New Codes and Billing Instructions Effective July 1
In CMS
May 23, 2016
Comments Off

on New Codes and Billing Instructions Effective July 1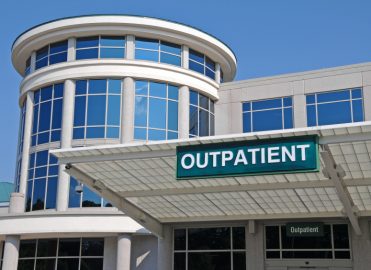 The July 2016 update to the Outpatient Prospective Payment System (OPPS) includes key changes to, and billing instructions for, various payment policies, as indicated in the 2016 OPPS final rule.
Revisions to Intensity Modulated Radiation Therapy (IMRT) Codes Transparent
The Centers for Medicare & Medicaid Services (CMS) revised IMRT planning billing instructions, per the 2016 OPPS final rule, effective January 1, 2016. Instructions are being revised to clarify that payment for services identified by Radiology CPT codes 77014, 77280, 77285, 77290, 77295, 77306-77321, 77331, and 77370 are included in the Ambulatory Payment Classification (APC) payment for CPT code 77301 Intensity modulated radiotherapy plan, including dose-volume histograms for target and critical structure partial tolerance specifications. You should not separately report these codes when provided prior to, or as part of, the development of an IMRT plan.
Eye Opening Changes to the Surgery Section
CMS is also setting the record straight on "eye lift" surgery: Medicare does not allow separate payment for a blepharoplasty procedure (CPT codes 15822-15823) in addition to a blepharoptosis procedure (CPT codes 67901-67908) on the ipsilateral upper eyelid. Nor does CMS permit operating on the left and right eyes on different days when the standard of care is bilateral eyelid surgery.
Additionally, providers should not:
Charge a patient an additional amount for a cosmetic blepharoplasty when a blepharoptosis repair is performed;
Charge a patient an additional amount for removing orbital fat when a blepharoplasty or a blepharoptosis repair is performed;
Perform a blepharoplasty on a different date of service that the blepharoptosis procedure for the purpose of unbundling the blepharoplasty or charging the patient for a cosmetic surgery;
and several other actions most upstanding physicians wouldn't consider doing.
One good piece of coding advice: In the rare event that a blepharoplasty is performed on one eye and a blepharoptosis repair is performed on the other eye, bill each service with the appropriate RT Right or LT Left modifier.
New Status for Four Pathology Codes
The July update also revises a handful of status indicators (SI) for Pathology CPT codes. Effective July 1, the SI for 85396 Coagulation/fibrinolysis assay, whole blood (e.g., viscoelastic clot assessment), including use of any pharmacologic additive(s), as indicated, including interpretation and written report, per day and 88141 Cytopathology, cervical or vaginal (any reporting system), requiring interpretation by physician will change from Q4 Conditionally packaged laboratory tests to N No additional payment, payment included in line items with APCs for incidental service; and the SI for 88174 Cytopathology, cervical or vaginal (any reporting system), collected in preservative fluid, automated thin layer preparation; screening by automated system, under physician supervision and 88175 Cytopathology, cervical or vaginal (any reporting system), collected in preservative fluid, automated thin layer preparation; with screening by automated system and manual rescrubbing or review  under physician supervision will change from N to Q4.
This Policy Change Isn't Very Therapeutic
CMS is revising its policy to clarify providers should not separately report non-therapy outpatient department services that are "adjunctive," or similar, to a comprehensive APC (C-APC) procedure (SI J1), or the specific combination of services assigned to the Observation Comprehensive APC 8011 (SI J2), with therapy CPT codes — namely, outpatient physical therapy, outpatient speech-language pathology, and outpatient occupation therapy furnished either by therapists or non-therapists, and included on the same claim as the C-APC procedure.
Effective July 1, report non-therapy outpatient department services that are adjunctive to J1 or J2 procedures with revenue code 0940 Other therapeutic services. The SI for 0940 is changing from B Not allowed item or service for OPPS to N.
This policy revision is effective for claims received on or after July 1, 2016, with dates of service on or after January 1, 2015.
Capture New Category III Codes
Also effective July 1 are nine new Category III codes. Category III code 0438T Transperineal placement of biodegradable material, peri-prostatic (via needle), single or multiple, includes image guidance will replace HCPCS Level II code C9743 Injection/implantation of bulking or spacer material (any type) with or without image guidance (not to be used if a more specific code applies). See Addendum B of the July 2016 OPPS Update for a complete listing of new codes.
Drugs, Biologicals, and Radiopharmaceuticals
Payments for drugs and biologicals based on the average sales price (ASP) are updated on a quarterly basis. Updated payment rates effective July 1 and drug price restatements are available in the July 2016 update of the OPPS Addendum A and Addendum B. Providers should resubmit claims affected by adjustments to previous quarter's payment files.
Five drugs and biologicals have been granted OPPS pass-through status, effective July 1. They are described by HCPCS Level II injection codes C0476-C9480.
Coding Tip: Each vial of C9479 Instillation, ciprofoxacin otic suspension, 6 mg contains 60 mg, or 10 doses. If one single-use vial is used for both patient's ears, and the remainder of the vial is unused, report two units. Report the discarded portion with modifier JW Drug amount discarded and not administered to any patient.
Don't Miss These Changes for Reporting Drugs and Biologicals
The update also implements HCPCS Level II code Q9981 Rolapitant, oral, 1 mg, SI K, APC 1761, effective July 1.
And on April 5, Inflectra was approved by the FDA. This is reported with Q5102 Injection, Infliximab, Biosimilar, 10 mg, and modifier ZB. Append modifier ZA to its biosimilar biological product, Q5101 Injection, Filgrastim (G-CSF), Biosimilar, 1 mc. 
HCPCS Level II code Q4164 Helicoll, per sq cm is being reassigned, effective July 1, from the low-cost skin substitute group to the high-coset skin group.
And effective July 1, HCPCS Level II code Q9982 Flutemetamol f18, diagnostic, per study dose, up to 5 millicuries replaces C9459, and Q9983 Florbetaben f18, diagnostic, per study dose, up to 8.1 millicuries replaces C9458.
Lastly, HCPCS Level II codes C1713 Anchor/screw for opposing bone-to-bone or soft tissue-to-bone (implantable) and C1817 Septal defect implant system, intracardiac are added to the list of devices allowed for the device intensive procedure edit in the July release. This change is retroactively effective January 1, 2016.
Source: MLN Matters MM9658
Latest posts by Renee Dustman
(see all)
No Responses to "New Codes and Billing Instructions Effective July 1"