Playing Musical Chairs with Physicians: Part 1
In Billing
June 3, 2016
Comments Off

on Playing Musical Chairs with Physicians: Part 1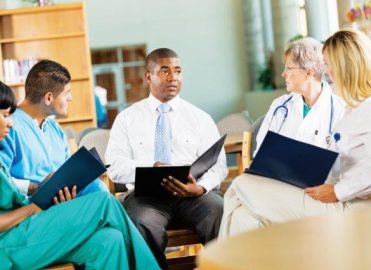 With today's busy healthcare environment, the absence of even one provider can have a negative impact on a practice's ability to provide timely access and quality care to its patients. As a result, some practices seek mechanisms to fill in this gap with another provider. But, sometimes they skip some of the rules that need to be followed, when doing so.
When physicians, in a solo or group practice, go on leave or leave the practice, whether planned or not, there are some medical billing nuances that should be considered when a replacement physician is sought.

1. Patient Overflow
Dr. Smith and Dr. Wesson started a group practice six months ago. The good news is, they are getting slammed with patients. The bad news is, they are getting slammed with patients.
This is a situation in which an additional practitioner may be needed. Reciprocal billing and locum tenens arrangements do not come in to play here, as there is no vacancy that another physician would be filling.
2. Inappropriate Substitution
Dr. Smith and Dr. Wesson hired Dr. Colt for their group practice since their business was doing much better than anticipated. They are awaiting approval of Dr. Colt's Medicare and Medicaid enrollment applications. Dr. Smith decides to bill everything under his provider number and co-sign Dr. Colt's notes as a supervising physician so they don't have to wait for Dr. Colt's enrollment approval, which could take some time. Dr. Smith says, "We will just bill Dr. Colt's services incident-to."
The purpose of provider enrollment in the Medicare and Medicaid programs is to secure the documentation necessary to ensure that a provider is appropriately credentialed and eligible to be enrolled in these programs. A provider's choice as to whether to accept assignment on Medicare claims, which is made at the time of enrollment, affects payment and patient financial liability. The enrollment process may take considerable time to complete. As a result, some groups want to engage in the "bill as the unenrolled physician's supervising physician" practice.
First, why does Dr. Colt have to be supervised? If Dr. Colt is licensed to practice without a supervising physician, it is not appropriate to bill Dr. Colt's services otherwise. Billing for the services of an unenrolled provider under the billing number of another provider who is enrolled is considered a misuse of the enrolled provider's identification number. This scenario would also apply if the services were performed by an unenrolled non-physician practitioner.
Knowing misuse of providers' identification numbers that result in improper billing is identified as an area of compliance risk by the U.S. Health and Human Services' Office of the Inspector General (OIG) in their guidance entitled, "OIG Compliance Program for Individual and Small Group Physician Practices." A physician group must not engage in this practice and must bill using the correct provider number, even if that means delaying billing until the physician or non physician practitioner performing the service receives his or her billing provider number.
Certainly if a physician or non physician practitioner is licensed to practice in their state and has passed relevant credentialing by the facility or organization for which they work, they may render services to Medicare and Medicaid patients—but the charges must be suspended from billing until such time as the provider has been granted Medicare and/or Medicaid billing numbers. Medicare or Medicaid payment for services rendered prior to the effective date of enrollment will most likely be forfeit.
3. Call Sharing
Small group practices may need help from similar specialists to handle after-hour care, so that one physician does not have to continuously take calls 24/7 and have his personal time interrupted. In cases like this, solo practice physicians or physicians in very small group practices may join a call sharing arrangement with other physicians in different practices. It is best if all physicians party to this coverage arrangement have privileges at the same hospitals to avoid patient dissatisfaction or a potential malpractice suit if the patient cannot receive the services needed at all hospitals where the call sharing physicians have privileges.
The services provided by the physician covering call would be billed with his or her national provider identifier (NPI) in the performing provider field of the claim form if he or she is a member of a group practice. If the physician covering call was a solo practitioner, his or her NPI would be entered in the billing provider field of the claim form.
The Q5 (services furnished by a substitute physician under a reciprocal billing arrangement) or Q6 (service furnished by a locum tenens physician) modifiers are not necessary.
Per CPT®, in the instance when one physician is on call for or covering for another physician, the patient's encounter will be classified as it would have been by the physician who is not available.
Remember to have Arrangements Documented
Of course, a coder or an auditor may not know that there is an on-call or call sharing agreement between these providers; so, they may arrive at a different code for the service. For example, they may code the service as a new patient visit because they do not see where the physician providing coverage has seen the patient before. This is why it is important to have these arrangements documented. In the event of an audit, the arrangement could be produced to support how the service was billed.
Again, there is no vacancy here. It is one physician filling in for another.
In the next blog, I will cover a couple more staffing situations and how to appropriately bill for each of these.

Latest posts by Maryann Palmeter
(see all)