Recovery Audit Program Enhancements Affect Providers Nationwide
In Audit
June 8, 2016
Comments Off

on Recovery Audit Program Enhancements Affect Providers Nationwide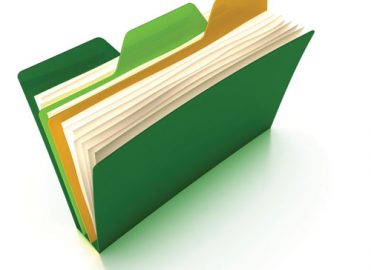 The Centers for Medicare & Medicaid Services (CMS) has made a number of changes to the Recovery Audit Program for 2016. One of those changes is the length of time a provider has to submit a Discussion Request to a recovery audit contractor (RAC) following an automated review. CMS is also establishing Additional Documentation Request (ADR) limits for facilities.
New ADR Limits for Institutions
Effective January 1, 2016, CMS revised the method used to calculate ADR limits for the Medicare fee-for-service Recovery Audit Program for facilities. Institutional providers with low denial rates will have lower ADR limits, while providers with high denial rates will have higher ADR limits. ADR limits will be adjusted as a facility's denial rate increases or decreases.
Note: This change does not apply to physician and non-physician practitioners and suppliers.
ADRs on Hold During Transition
CMS is actively preparing for the next round of recovery auditor contracts. RACs had until May 16, 2016, to send ADR letters or semi-automated notification letters. July 29, 2016, is the last day a RAC may send notification of an improper payment to providers. RACs must complete all discussion periods by August 28, 2016. And October 1, 2016, is the last day a RAC may send claim adjustment files to Medicare administrative contractors (MACs).
Providers may still receive some correspondence from their current RAC during the transition. "However," CMS says, "at no time will providers have to respond to ADRs more frequently than every 45 days, or from two different Recovery Auditors."
Discussion Request Timeline Changes
There are three types of reviews a RAC may perform. Each has different provider response requirements and timelines.
Automated: No medical records are requested or reviewed. Discovery is done through data-mining. All automated reviews initiated after January 1, 2016, will be posted on the RAC's Provider Portal when they are identified. This will serve as the start of the provider's 30-day window for submitting a discussion request.
Semi-automated: These reviews are similar to automated reviews except they are used where a clear CMS policy doesn't exist, but the items and services as billed are clinically unlikely or not consistent with evidence-based medical literature. The recovery auditor sends an Informational Letter to the provider detailing its findings. The provider has the option to submit additional documentation and/or an explanation within 45 days of receipt of the Informational Letter. If the RAC doesn't receive any additional documentation, the adjustment is submitted to the MAC.
Complex: Claims are selected for review, and the RAC sends an Additional Documentation Request (ADR) to the provider. Effective January 1, 2016, the RAC has 30 days to conduct the review from the date the documentation is received. If the documentation is not received within 45 days, the RAC is supposed to make one good faith effort to follow up with the provider. If no documentation is subsequently received, the full amount of the claim is sent to the MAC for adjustment.
Top Issues in the First Quarter 2016
Between January 1 and March 31, RACs reported a nationwide total of approximately $126 million in overpayments collected and $37 million underpayments returned.
The top issues, per region, that produced the most overpayments or underpayments are as follows:
Performant Recovery (Region A): Performed an automated review of global surgery: pre- and post-operative visits to identify overpayments associated to minor and major surgical services. Specifically, the RAC looked for evaluation and management (E/M) services billed in addition to minor or major surgical services within the global days period without modifier 57 or 25.
CGI Federal, Inc. (Region B): Performed a complex review of outpatient therapy claims above the $3,700 threshold submitted by skilled nursing facilities.
Cotoviti Healthcare (Region C): Also performed a complex review of outpatient therapy claims above the $3,700 threshold, but targeted outpatient hospitals.
HealthData Insights (Region D): Performed a complex review of Medicare Severity-Diagnosis Related Groups (MS-DRG) validation of major diagnostic category 04. MS-DRG validation requires diagnostic and procedural information and the discharge status of the beneficiary, as coded and reported by the hospital on its claim, matches both the attending physician description and the information contained in the beneficiary's medical record.
Since the inception of RACs in 2010, recoveries have increased dramatically each year. To date, RACs have collected more than $10 billion dollars in overpayments from providers.
---
Sources:
https://www.cms.gov/Research-Statistics-Data-and-Systems/Monitoring-Programs/Medicare-FFS-Compliance-Programs/Recovery-Audit-Program/Downloads/Medicare-FFS-Recovery-Audit-Program-2nd-Qtr-2016.pdf
https://www.cms.gov/Research-Statistics-Data-and-Systems/Monitoring-Programs/Medicare-FFS-Compliance-Programs/Recovery-Audit-Program/Downloads/National-Program-Total-Corrections.pdf

Latest posts by Renee Dustman
(see all)