5 Things Practice Administrators Don't Tell Their E/M Compliance Auditors
June 15, 2016
Comments Off

on 5 Things Practice Administrators Don't Tell Their E/M Compliance Auditors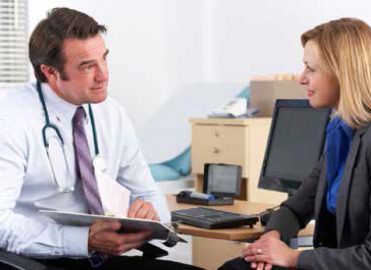 Most E/M auditors work diligently to hone their craft. They are experts on the CMS 1995 and 1997 Documentation Guidelines, they can spot a troublesome template a mile away, and they work hard to ensure that physicians comply with stringent regulations and rules. They are generally careful, decisive, and thorough communicators. The effort generally pays off, but not always.
Over the years, I have consulted for over a hundred practice administrators and have learned that there are frequently things not discussed with the internal coding compliance team. This lack of openness can limit your ability to safeguard the physician practice against inappropriate payments or missed revenue opportunities.
Too much information is too much.
When faced with unabridged reports that are many pages deep, some administrators are at a loss on where to start. A complete report can be difficult to dissect, and in some cases is overwhelming. The typical Practice Administrator has many responsibilities and limited time. It is important to ask, "How much detail is important to you?" The answers will help you communicate most effectively with them.
I need you to connect-the-dots.
Auditors spend years learning the technical skills required to audit physician documentation. What seems obvious to most auditors may not be readily apparent to an administrator. Auditors that can plainly say why their findings are important are valuable because they help administrators make the best judgement calls.
I wish you could focus on the big picture.
Administrators are required to take information obtained by compliance audits and make appropriate actions, ensure payment accuracy, manage physician morale against clinical documentation duties, and ensure an environment conducive to quality patient care. Auditors that appreciate overlapping and sometimes contradictory issues are useful to administrators because they can better target, scale, and implement audits that fit the unique needs of the practice.
I'm not sure you are right.
External auditors are sometimes seen as more credible. They have no vested interest in the outcome of their audit finding and the impartiality lends credence. Recognizing where your audit results might differ, and pointing out areas of subjectivity in advance of an outside audit, will help you have meaningful conversations upfront that lend to your expertise and can minimize doubt about it.
Technical jargon is lost on me.
Effective auditors speak in words that are easily understood by a layman. Don't take for granted that the acronyms you use everyday mean something to a non-auditor; many times they don't. "The physician's documentation of their patient's medical history is not up to par with federal payment laws which could result in an over-payment situation" is more effective than "The HPI only has 1 element, and the ROS is just problem pertinent, we only have a 99201."
Latest posts by Stephanie Cecchini
(see all)
No Responses to "5 Things Practice Administrators Don't Tell Their E/M Compliance Auditors"