Advance in the Career You Want
June 1, 2016
Comments Off

on Advance in the Career You Want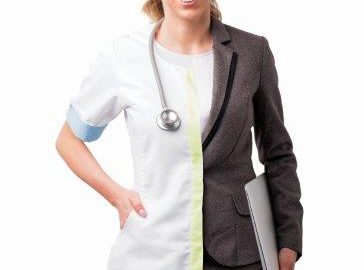 Increase your chances of a promotion by helping
your healthcare organization grow and succeed.
The complexity of coding, and the technical opportunities that many practice management systems offer, create the need for highly skilled career coders who want to learn and develop professionally. Healthcare organizations and physician offices look for these employees, whose valuable input can aid in the growth and success of the business.
Here are eight tips that will help you become a key player in your organization:
1. Get comfortable with being uncomfortable.
Push yourself to learn new things. The field of coding never should become boring or stagnant. Learn a new specialty. Continue to take on new responsibilities and to move outside of your comfort zone. Life as a coder means constant learning and change. That's why we love the field!
2. Be open to change.
Just because something has been done a certain way through the years doesn't mean it needs to stay that way, or should. Be open to evaluating opportunities that provide efficiencies and to making changes based on best practice standards.
3. Be curious.
Coding is not black and white. Use your critical thinking skills to draw your own conclusions. Supervisors and managers shouldn't be the only ones finding solutions to problems. Do your homework before bringing a problem or question to them so you can offer solution-based ideas and options. Those ideas can start discussions with your manager and increase your value in the eyes of your employer.
4. Stay connected.
Professional connections are valuable in this career. Develop your professional network of peers and profit from the wealth of combined experience.
5. Get technical.
If you don't like computers, coding is probably no longer your gig. Close to 100 percent of coding jobs are now done on a computer. Electronic health records (EHRs) and charge capture have automated many previously manual processes, lessening the need for data entry and charge posting. Coders typically audit clinical staff and providers' coding in the EHR, as well.
6. Challenge yourself.
If you want to advance in the field of coding, you'll also need to advance your computer software skills. Reporting is a huge piece of managing or supervising coders. Take classes to learn more about Microsoft Excel and other programs used by your organization.
7. Be honest.
Integrity is an extremely important quality, especially in the field of coding. Honesty will gain you trust and respect, but it will also help protect your organization from scrutiny and adverse effects. Coders have advanced insight in certain areas that might not be understood by non-coding professionals. Share your insight with your administration and physicians if something doesn't seem right. Your input will be appreciated.
8. Use your time wisely.
Make sure to take time outside of work time to focus on your career. Read Healthcare Business Monthly and other publications relating to the field to continue learning. Listen to coding webinars not only to obtain continuing education units, but also to increase your knowledge base. If you read for enjoyment, read one business-related book to every three books you read for enjoyment.
Do these things and you will become noticed and respected by your organization's leadership, and increase your chances of a future promotion. Your destiny is up to you. Best of luck!
---
Tara Cole, CPC, CPMA, is the manager of coding and billing integrity for Orthopedic Institute in Sioux Falls, S.D. She has been in the billing and coding industry since 2001. Cole is a member of the Sioux City, Iowa, local chapter.
Latest posts by Guest Contributor
(see all)