Strategize for a Healthy Future
June 1, 2016
Comments Off

on Strategize for a Healthy Future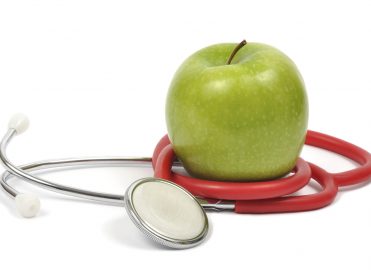 The best laid plans are patient-centered,
personalized, and create productive staff.
Strategic planning is a blueprint to give a healthcare organization a competitive advantage through distinction. All healthcare organizations, regardless of size, should have a tangible strategy because it facilitates a better understanding of what the organization does, what it wants to become in the future, and how it will get there.
Strategy Types
Strategy is a misused buzzword in today's healthcare business context: It's not a synonym for business model, approach, or operating model — which all describe processes and procedures to yield positive cash flow. Rather, strategic planning is external facing and attempts to capture and review all the dimensions of relevant, comparable, direct and indirect competitors.
Healthcare organizations may choose from an abundance of strategy types. Michael Porter's Competitive Strategy serves as the foundation for many of today's business strategies. Porter offers the following four strategies:
Cost Leadership – Offering low prices and focusing on the reduction of expenses, where the primary emphasis is cutting costs to boost market share. This strategy is most advantageous for organizations that have access to capital, are committed to continuous improvement, and have a method to sustain cost reduction that is below their competitors'.
Differentiation – Distinction among services and products through avenues such as customer service and patient-centeredness, quality, performance, and other attributes patients value — high-quality is key here. This strategy is best suited for organizations that have robust marketing and sales, along with research and design programs, and are incubators for innovation.

Cost Focus – Prices are competitively established and targeted to a tapered market. For example, an organization may elect to reduce prices on its chargemaster for the most commonly used services or products to attract more volume and market share.

Differentiation Focus – Offering inimitable products or services to a limited market. Using this strategy, a healthcare organization could focus on a specific patient population, service, or other means of revenue generation. An example is a telemedicine program focusing on homebound patients.
There is not a one-size-fits-all strategy; each organization should ascertain which option would best serve its needs. When an organization ascertains which strategy to pursue, it's then ready to begin the planning process.
Common Themes of Strategic Planning
1. Ensure it is mission-driven.
At the heart of strategy are the organization's goals and objectives, which stem from its mission statement. In healthcare, an organization's mission statement should be driven by quality and patient-centeredness. Goals must be created carefully by surveying the external environment and internal organizational competencies.
One analytical tool for accomplishing this surveillance goes by the acronym SWOT, which stands for strengths (internal), weaknesses (internal), opportunities (external), and threats (external). SWOT sheds light on the environment a healthcare organization operates in and enables it to visualize its future. Key focus areas for organizations today are improving quality outcomes, the patient experience from a customer service perspective, increasing accessibility to specialists, a holistic approach to population health management, and optimization of electronic health records.
2. Take a collaborative, all-encompassing approach.
When an organization creates its overarching strategy, all functional areas should be involved in planning to ensure a cohesive approach. It's also important to have the right contributors from each represented area — those who are change makers and catalysts for innovation.
To identify the right contributors, ask yourself: Does the individual have the required expertise? And are they able to relinquish their personal agendas for the best interests of the organization?
3. It must be well publicized.
Finalized, executable strategies should be shared with all employees because each individual matters and needs to engage in a common mission. Each employee also must thoroughly comprehend how their roles, responsibilities, and outputs impact the strategic vision and success of the organization.
4. Self-awareness is essential.
It's important to recognize and account for assumptions when pursuing a specific tool, technique, or course of action in the strategic planning process. When stakeholders in the planning phase do not reflect on how and why they are thinking the way they are, the organization runs the risk of repeating the same ineffectual actions and unfavorable performance results. Organizational change and improvement hinges on encouraging leaders, managers, and healthcare providers to reflect on this, as well, from a systems thinking perspective.
The Plus/Delta method, or lessons learned, can be used throughout the year to identify what worked well and present opportunities for improvement in the next iteration of strategic planning. The "plus" side captures what went well, and the "delta" side identifies improvement areas.
5. Have an agenda.
A strategic plan has long-term focus, and typically includes:
An overview of the organization's mission statement, supporting goals, and objectives;
External trends, such as Medicaid expansion, managed care payment reductions, continued primary care physician and specialist shortages;
An approach for profitable growth (e.g., partnership opportunities, renegotiation of vendor/payer agreements, retention and recruitment of providers, expanding technology capabilities);
Identification of financial and non-financial success criteria;
Competitor analysis (e.g., strengths and weaknesses of the top five competitors). It also includes exploring central trends, consolidations, and innovative care models (e.g., home and community-based care, telemedicine, value-based arrangements with payers, or greater use of physician extenders);
An analysis of patient mix and what their needs and wants are, and how to improve their experience and engagement;
Key actions that will transform positioning to a differentiator and a pioneer; and
Resources that promote profitable growth, including support from applicable health systems, community-based organizations, advocacy organizations, state-run medical programs, or accreditation and certification bodies, especially for purposes of care coordination.
Remember that a strategic plan is only a means to an end. It's ineffective if the organization does not have an operating or action plan, per functional area, to support the commitments and direction of the strategic plan.
Monitoring and Oversight
Monitor strategic and operating plans on an ongoing basis. Depending on the nature of the organization, there are tools to assist in measurement. There are four different types of measures to use: project, outcome, quality, and efficiency. Examples include:
The quantity of new physician extenders added to a practice;
Change in patient satisfaction scores;
The Healthcare Effectiveness Data and Information Set and quality measurement scores; and
Return on investment, revenues, and the price-earnings ratio (for publically-traded practices).
Regardless of the measurement used, monitoring and oversight must be permanently ingrained in the business.
Culture and Strategic Change
Strategic and operating plans require deft and masterful execution by healthcare leaders who anticipate transformations on the horizon and prepare their teams for disruptive change ahead. An often overlooked aspect of a strategic plan is follow-through. Leaders must play a continuous role and be responsible for ensuring milestones are praised, wins are not declared prematurely, risks are proactively identified and mitigated, transparent channels of communication are established, and accountability is assumed for any failures.
Key Thoughts
With a healthcare delivery system design that promotes competition among providers, the concept of strategic planning is necessary for all organizations. In a healthcare context, it's imperative that strategic focus remains centered on patients, offers personalized approaches, and creates more productive patients.
Resources
Michael E. Porter, Competitive Strategy, Simon & Schuster, Inc., Inc.
Plus/Delta evaluation method
---
Lanaya Sandberg, MBA, MHA, CPCO, CPPM, FAHM, is a member of the Chicago, Ill., local chapter.
Latest posts by Guest Contributor
(see all)