What's Next for ICD-10
June 1, 2016
Comments Off

on What's Next for ICD-10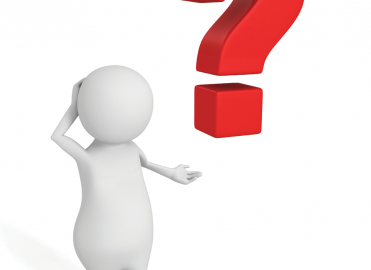 The code freeze is over, and thousands of changes are coming.
The Centers for Disease Control and Prevention (CDC) and the Centers for Medicare & Medicaid Services (CMS) are poised to release thousands of new ICD-10-CM and ICD-10-PCS codes on October 1, 2016, for implementation in 2017 — ending the code freeze imposed in 2012. The proposed changes are significant, and cannot be wholly covered in this article. While CMS is being generous in an early release of the list, due to its volume, there is a likelihood there will be modifications before this October's implementation date.
2017 ICD-10-PCS Procedure Codes
The tally of ICD-10-PCS codes for 2017 will be 75,625 — an increase of 3,651 new codes, with 487 revised code descriptions. Approximately 5,400 codes will be added, changed, or deleted.
The additions are good news for hospital coders because there will be better options to represent procedures. The last annual updates to the ICD-9-CM and ICD-10 code sets were made on October 1, 2011. According to the CDC:
On October 1, 2012, 2013, and 2014, there were only limited code updates to both the ICD-9-CM and ICD-10 code sets to capture new technologies and diseases as required by section 503(a) of Pub. L. 108-173.
On October 1, 2015, there were limited code updates through new Section X to ICD-10-PCS to capture new technologies and diagnoses as required by section 503(a) of Pub. L. 108-173. There were no updates to ICD-10-CM.
On October 1, 2016 (one year after implementation of ICD-10), regular updates to ICD-10 begin.
Of the new codes, 3,549 represent changes to the cardiovascular system. The changes relate to unique device values, the addition of bifurcation as a qualifier, and additional specific body parts, as well as congenital cardiac procedures and placement of an intravascular neurostimulator. All of the revised code titles so far have come from changing the number of coronary artery sites to the number of vessels, and the specification of the descending thoracic aorta.
Other new codes include expansion of body part detail in the removal and revision of lower joints (think of CMS test bundled payment plans for joint replacements). Another addition is the unicondylar knee replacement.
2017 ICD-10-CM Diagnosis Codes
For physicians, the changes are significant.  2017 ICD-10-CM will include 1,943 new codes, 305 deleted codes, and 422 revised codes.  For example, there are hundreds of revisions and improvements (299, to be exact) to the diabetes mellitus codes.
Here are some examples of others:
2016 – C7A.094 Malignant carcinoid tumor of the foregut NOS
2017 – C7A.094 Malignant carcinoid tumor of the foregut, unspecified
Some nonspecific codes are deleted and replaced by more specific designations. For instance, N83.0 Follicular cyst of ovary is deleted for 2017 and replaced by the following:
N83.00 Follicular cyst of ovary, unspecified side
N83.01 Follicular cyst of right ovary
N83.02 Follicular cyst of left ovary
There are also code additions, such as:
D47.Z2 Castleman disease
F80.82 Social pragmatic communication disorder
The Birth of an ICD Code
The National Committee for Health Statistic's (NCHS) ICD-10 Coordination and Maintenance Committee (C&M) meets regularly to review requests for new ICD codes and revise current codes. There is a process whereby interested parties can submit proposals for new codes to be created. The first quarterly meeting for 2016 was held on March 9 – 10, in Washington, D.C. The agenda is posted online at: www.cdc.gov/nchs/data/icd/topic_packet_03_09_16.pdf, and you can watch the actual broadcast on YouTube.com via CMS Live. The next meeting is scheduled for September 13 – 14. Proposals for review at this meeting are due by July 15. For more information go to: www.cdc.gov/nchs/icd/icd9cm_maintenance.htm.
The list of proposed codes is not final. The C&M's Work Group meets again in July, at which time further changes may occur. The CDC and CMS released the proposed list early to help providers and vendors prepare for the update. The final list will be released August 1, 2016. This list will add clarity concerning which codes will become effective for FY 2017 and which will be held until FY 2018. AHIMA commented on the proposed ICD-10-PCS changes and suggested the proposal should be discussed further in the September C&M meeting and not be implemented on October 1, 2016.
Prepare for the New Codes
Probably the most important step a coder can take to prepare is not to use unspecified codes, unless there is no other option. CMS has warned that the "right family" of code(s) choice that has been eligible for reimbursement in 2016 will no longer be allowed in 2017.
In addition to avoiding unspecified codes (the updates make this easier), be sure to review local and national coverage determinations for coding changes. CMS and its Medicare administrative contractors are responsible for updating policies in advance of the October 1, 2016, effective date. If you use a vendor for billing or coding, check to be sure they can guarantee their product will be ready with the latest codes by October 1.
Resources
List of new PCS proposed codes: www.cms.gov/Medicare/Coding/ICD9ProviderDiagnosticCodes/ICD-9-CM-C-and-M-Meeting-Materials.html.
CDC, Proposed new ICD 10 CM codes for 2017: www.cdc.gov/nchs/data/icd/topic_packet_03_09_16.pdf and www.cdc.gov/nchs/icd/icd9cm_maintenance.htm
CDC, New Released ICD-10-CM-Codes: ftp://ftp.cdc.gov/pub/Health_Statistics/NCHS/Publications/ICD10CM/2017/NewICD10CMCodes_FY2017.txt
---
Barbara Aubry, RN, CPC, CPMA, CHCQM, FABQAURP, is a senior regulatory analyst for 3M Health Information Systems (HIS). As a member of the 3M HIS team that creates and manages medical necessity and other coding data, she works directly with CMS on ICD-10 code assignment for their NCD medical necessity policies. Aubry's background includes hospital case management and utilization review. She has managed a utilization management department for an HMO and a team of registered nurse auditors, and she was the clinical editor of an e-health patient portal website. Aubry's core focus is regulatory compliance. She is a member of the Upper Saddle River, N.J., local chapter.
Latest posts by Guest Contributor
(see all)