NPI: More than Just a Number
June 1, 2016
Comments Off

on NPI: More than Just a Number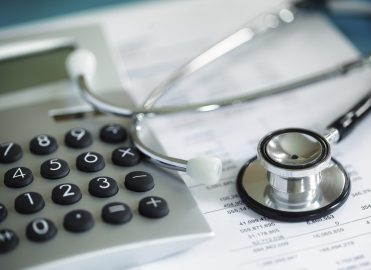 Billing and reimbursement are dependent
on the taxonomy code designation and detail.
When the National Provider Identifier (NPI) was implemented in 2005 as part of HIPAA, a new identifier accompanied it: the taxonomy code. With that, the Centers for Medicare & Medicaid Services (CMS) developed the National Plan and Provider Enumeration System (NPPES) to officially assign these unique identifiers of the provider. These codes were created to improve the efficiencies and effectiveness of electronic medical claims submission and electronic health information.
What's in a Name?
When registering for an NPI, a provider must also select a taxonomy code. Taxonomy codes are nationally standardized 10-digit alphanumeric codes designed to categorize the type, classification and/or specialization of healthcare providers. When the NPI was in its infancy, providers put little importance on selecting a taxonomy code. Now payers — including Medicare and Medicaid — are rejecting claims based on inconsistencies between provided services and taxonomy codes.
The Healthcare Provider Taxonomy Code Set is available from the Washington Publishing Company (WPC). Taxonomy codes are maintained by the National Uniform Claim Committee (NUCC), and updated twice yearly with effective dates for changes April 1 and October 1.
Information within the hierarchical classifications includes descriptions, definitions, and the codes themselves. The codes can be primary (level I classification) or sub-classifications (levels II and III). The more detailed a classification, the more specialized the description. These codes specify a provider's area of concentration within their discipline, so being generic is not as effectual as drilling down to the most specific code. Think of this as an unspecified versus a specified code.
Depending on a provider's underlying area of expertise, he or she may want to select more than one taxonomy code. For example, a "hand surgeon" may be sub-classified under orthopedics or plastic surgery, depending on the physician's training. Sports medicine is another example; there are eight different taxonomy codes for this specialty under:
Emergency Medicine – 207PS0010X
Family Medicine  207QS0010X
Internal Medicine – 207RS0010X
Orthopaedics – 207XX0005X
Pediatrics – 2080S0010X
Physical Medicine & Rehabilitation – 2081S0010X
Psychiatry & Neurology – 2084S0010X
Chiropractic – 111NS0005X
By definition, code selection does not require board certification, per se; but it does require special education, training, experience, and knowledge in the selected area. It is important to carefully select a sub-classification from the correct and most accurate level I classification.
Case Studies: Taxonomy Errors
Affecting Reimbursement and Functionality
As healthcare becomes more technologically integrated, accuracy in electronic claims submission data becomes critical to reimbursement. In today's world, a slight variation can make the difference between full payment and denial. Because a provider's taxonomy code resides in the NPI registry, it has a direct relationship to payer credentialing. The taxonomy code identifies any specialty or sub-specialty that a provider has. Examples of taxonomy errors and necessary updates are:
When a resident or fellow graduates and becomes a board-certified or state licensed physician; and
A provider obtains specialty credentials (e.g., an orthopedist becomes a trauma, hand, or spine specialist; a primary care provider becomes a geriatrics or palliative care specialist or hospitalist, etc.). There are numerous sub-specialties available that affect when a physician can act in a consultant role from a billing perspective.
Here are some case scenarios that can result in non-payment or lack of services:
Example 1: A registered nurse (RN) completes advanced training and becomes a licensed certified registered nurse practitioner (CRNP). She works in this role for several years before being told by a patient that the prescription she gave her for diabetes supplies was denied by the pharmacy. Upon researching the root cause of the denial, it was discovered that the CRNP had never updated her taxonomy code from RN to CRNP in the NPPES database. Only a healthcare provider can order durable medical equipment and supplies for a patient.
Example 2: A general orthopedist sees a patient with a complex orthopedic problem in the office and asks a colleague with more specialized training to see the patient with him. Both physicians (they have the same employer and bill under the same group NPI) try to bill an evaluation and management code for the services they render. One claim is paid and one claim is denied as a duplicate service. Research reveals that, although one physician specializes in trauma and the other in foot and ankle, both use the generic taxonomy code of 207X00000X (as shown in Figure 1). Had they each selected a more detailed code, they both would have been eligible to receive reimbursement for the services they rendered on the same patient, same day.
Figure 1 axonomy code description drop down menu from www.wpc-edi-com



Example 3: A geriatrics specialist consults on numerous hospital patients at the request of the admitting hospitalist, an internist. All of the Medicare Part B claims and some commercial claims are denied for these hospitalized patients, and the geriatrician cannot understand why. Investigation of the claims shows duplicate claims for internal medicine subsequent hospital care, no attending of record designation, and care was denied as non-participating under specialty contracts. All of these situations resulted from the provider never updating his taxonomy code from Internal Medicine to Geriatric Medicine when he passed his boards seven years prior. Even the specialty contract recognized him as primary care and disallowed his consults. In addition, the hospitalist had never updated his taxonomy code from "internist" to "hospitalist," which added another aspect of billing inaccuracy to his claims.
Example 4: A new graduate takes a job as a hospitalist and is fully credentialed upon hire, several months after completing her residency program. As a "student" in a residency program, she applies for her NPI and correctly selects taxonomy code 390200000X, as shown in Figure 2.
Figure 2 rimary taxonomy selection for a hospital resident in a training program



However, she neglects to update her taxonomy code to "hospitalist" as the primary designation and "internal medicine" as the secondary when she graduates and takes the new job. This results in rejections and denials, deeming her as ineligible to provide billable services.
Example 5: A physician receives an inquiry from state Medicaid questioning whether he is a sole proprietor. The payer is holding claims awaiting his response. A quick check of his NPI profile shows he has not updated it since 2007, at which time he had indicated he was a sole proprietor. Since his initial NPI application, he has become employed by a medical group and is billing under his individual NPI and group NPI. After he accessed the portal and changed the sole proprietor response to "no," the credentialing issue with Medicaid was resolved.
Example 6: Working the rejection and denial billing reports, a director notes a pattern in a physician's rejections from various payers stating the physician is not eligible to provide that type of service. Careful inspection reveals an outdated and incorrect taxonomy code on the provider NPI profile inconsistent with the services provided, as shown in Figure 3.
Figure 3 ejection code based on taxonomy mismatch with service



Example 7: After months of patient complaints that no one ever calls them back when they leave messages on the office phone, it was discovered that all four providers in the practice did not think to update their NPI information when a new phone system was installed. They had to change their office phone number with the new system and thought they had it all covered when they notified payers and sent out notices to patients. Many online resources, however, draw their physician data from the NPI database, so failure to update their profiles kept the old number as their contact. Unfortunately, this went on for over a year before someone thought to check the national database.
In all of these scenarios, the providers have 30 days to notify NPPES of any changes. Not adhering to this guideline is a self-imposed penalty — that exceeds potential fines from NPPES — because reimbursement can be negatively affected. Possibly because of this, NPPES rarely imposes fines for delayed updates to a provider NPI, although they maintain the right under federal guidelines.
Other Important Considerations
Identifiers should be carefully reviewed upon hire and annually to ensure accuracy in reporting and billing. New taxonomy codes are added bi-annually so new sub-specialties may become available that allow a healthcare provider to be more specific. Providers of all levels should be encouraged to be part of the process. An NPI belongs to the provider for life and is not dependent on the employer, so they need to be engaged and part of the process.
Most of the information on the NPPES website is accessible to the public. This means that if a provider puts a home address or home phone or cell phone number for contact, their patients now have access to this information. For this reason, providers should use only business contact addresses and phone numbers for NPI.
Review and Update Regularly
Taxonomy codes and other elements of NPI registration directly affect a provider's ability to submit claims, order services, and receive reimbursement. This often overlooked and neglected piece of a provider's NPI warrants regular review and updating when changes occur, such as name change, office move, board certification, change in role, or shift in the specialty-focus of a practice, despite official certification. Last, but not least, the provider username and password for NPPES and the NPI database are the same for the Provider Enrollment, Chain, and Ownership System (PECOS), CMS Analysis and Information, and the EHR Incentives Program portal to report meaningful use and Physician Quality Reporting System (PQRS) measures. As with all usernames and passwords, they need to be maintained and carefully protected. This will save a lot of headaches for those who rely on online service portals for their livelihood.
Resources
National Uniform Claim Committee: www.nucc.org/taxonomy
CMS Center for Program Integrity, Medicare Provider/Supplier to Healthcare Provider Taxonomy Crosswalk, November 2015.
National Plan and Provider Enumeration System
Washington Publishing Company, Health Care Provider Taxonomy Code Set, www.wpc-edi.com/reference/
---
Susan Theuns, PA-C, CPC, CHC, is the administrative director of physician practices at MedStar Union Memorial Hospital in Baltimore, Md. In addition to her certifications, she holds degrees in Allied Health, Business Management and Leadership & Education. Theuns serves as a national advisor and is a contributing author for The Business of Medical Practice, 3rd edition. She is a member of the Baltimore, Md., local chapter.
Latest posts by Guest Contributor
(see all)