Liven Up Compliance Training with Short Videos
June 1, 2016
Comments Off

on Liven Up Compliance Training with Short Videos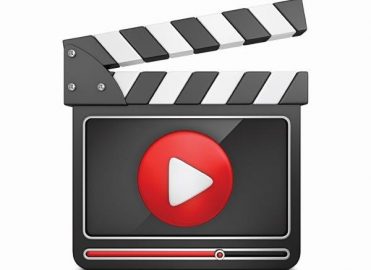 Enhance compliance e-learning to
engage employees and physicians.
Internally developed video is a cost-effective compliance solution that can enhance or replace your current employee training. You can also incorporate video clips in instructor-led trainings and PowerPoint presentations to add powerful visual cues to lectures and static media.
Short Videos Make a Difference
Video training may conjure thoughts of a dusty VHS player on a television cart, but with Web-based video clips accessible from mobile devices anywhere, anytime, video training isn't what it used to be. YouTube and similar websites are powerful learning tools because video engages many senses, which improves recall. The on-demand aspect facilitates learning, as well.
Watching a topic-focused video can be both entertaining and educational. For learners, the ability to look up (and retain) targeted information (e.g., a new policy or best practice) without having to pile through manuals and binders is a powerful tool. For compliance educators, the ability to assign, track, coordinate assignments, and assess employee skills on a learning management platform is an efficient, enterprise-wide deployment method.
Video Training: A Successful Case Study
The Yale New Haven Health System (YNHHS) Office of Privacy and Corporate Compliance (OPCC) partnered with the Information Technologies Services department at Northeast Medical Group (NEMG) to produce a series of five-minute or less videos on various compliance topics to post online. The series included video courses on:
Modifier 25
Incident-to
Gifts and Gratuities
Transitional Care
HIPAA Subpoenas
Prolonged Services
Safe Cash Handling
Information Security
From this experience, YNHHS and NEMG recommend the following tips for producing short video clips for the purpose of compliance training:
1. Involve the right people: Consult with experts to ensure your training videos provide accurate information and instruction. YNHHS/NEMG videos were developed in house and the presenters were members of the compliance, information security, and legal departments.
2. Keep it short, make it accessible: To better determine the wants and needs of your target audience, conduct a web-based survey to physicians. In conducting such a survey, YNHHS OPCC learned NEMG physicians want on-demand learning (24/7) in a format that is easy to digest, focused/short, and works within the fast-paced customer service-oriented schedules of providers.
3. Involve the learner: One way you can do this is to include a short, three-question quiz following the course to assess the viewer's comprehension.
Where can you learn how to make short videos? Online of course!
---
Mark Schneider, MBA, CPCO, is compliance lead at YNHHS OPCC in New Haven, Conn.
Julie Hamilton, MBA, is vice president, chief compliance & privacy officer at YNHHS OPCC in New Haven, Conn.
Yesenia L. Contreras, MHA, CPC-I, is chief compliance and privacy officer, executive director-compliance & internal audit at Southcoast Health System, New Bedford, Mass.
Latest posts by Guest Contributor
(see all)