Sure-footed Documentation Ensures Diabetic Shoe Coverage
In Billing
June 22, 2016
Comments Off

on Sure-footed Documentation Ensures Diabetic Shoe Coverage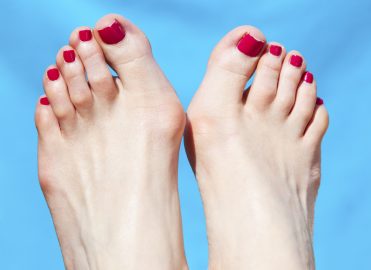 Medicare Part B generally doesn't cover therapeutic shoes and other supportive devices for the feet, with a few exceptions. Do you know what they are?
One exception covered under Medicare is if the therapeutic shoe is an integral part of a leg brace, and its expense is included as part of the cost of the brace. Another exception permits coverage of special shoes and inserts for certain patients with diabetes.
Who's Eligible for Coverage?
Diabetic shoes are a covered benefit for all people with Medicare Part B who have diabetes and severe diabetic foot disease; however, the order must be certified by a medical doctor or doctor of osteopathy who is responsible for diagnosing and treating the patient's diabetic systemic condition through a comprehensive plan of care.
How Often is the Benefit Covered?
As of May 1, 1993, Medicare Part B covers the furnishing and fitting of either one pair of custom-molded shoes and inserts or one pair of extra-depth shoes each calendar year. Medicare also covers two additional pairs of inserts for custom-molded shoes or three pairs of inserts for extra-depth shoes each calendar year. In lieu of inserts, Medicare will cover shoe modifications.
Documentation Requirements
The managing physician must document in the patient's medical record that the patient has diabetes. The physician also must certify he or she is treating the patient under a comprehensive plan of care for diabetes; and document that the patient needs diabetic shoes, based on one or more of the following documented conditions:
Peripheral neuropathy with evidence of callus formation;
History of pre-ulcerative calluses;
History of previous ulceration;
Foot deformity;
Previous amputation of the foot or part of the foot; or
Poor circulation.
With this information on record, a podiatrist or other qualified physician (e.g., pedorthist, orthotist, prosthetist) may prescribe the particular type of footwear necessary. Per the Medicare Benefit Policy Manual, Chapter 15, Section 140(E), "The certifying physician may not furnish the diabetic shoes unless the certifying physician is the only qualified individual in the area. It is left to the discretion of each carrier to determine the meaning of 'in the area."
Although therapeutic shoes for diabetics are not durable medical equipment (DME), DME Medicare administrative contractors process these claims under Medicare Part B.
---
Sources:
Noridian Healthcare Solutions, Jurisdiction F, Feb. 23, 2016
Medicare.gov
Medicare Benefit Policy Manual, Chapter 15, Section 140
Latest posts by Renee Dustman
(see all)
No Responses to "Sure-footed Documentation Ensures Diabetic Shoe Coverage"