SCHIP Bill Off to White House for Final Signature
By admin aapc
February 2, 2009
Comments Off

on SCHIP Bill Off to White House for Final Signature
The State Children's Health Insurance Program (SCHIP) received full Senate passage Jan. 29. The $32.8 billion legislation passed 66-32 to preserve coverage for the 7.4 million children enrolled in SCHIP in 2008 and provide health coverage for an additional 4.1 million low-income, uninsured children in the United States.

SCHIP is intended for children who live in families with incomes generally around 200 percent of the federal poverty level ($42,000 for a family of four in 2008), which is too high in most states to qualify for Medicaid, but in many cases, too low to afford private coverage.
The approved legislation (HR 2) is nearly identical to the 2007 bills (HR 976 and HR 3963) former President George W. Bush refused to sign. New policy in the Senate SCHIP includes an amendment giving states the option to provide SCHIP and Medicaid eligibility to low-income, uninsured, legal immigrant children who have been in the United States fewer than five years and to low-income, uninsured, legal immigrant women who are pregnant and need prenatal care.
Other specific changes in this legislation compared to the 2007 versions include:
Reauthorization for a period of four and a half years (through September 2013) rather than five years.
Changes to bonus structure, making the larger of two levels of bonus payments (15 percent and 62.5 percent) available to states once Medicaid enrollment levels reach 10 percent above target.
Revisions to tobacco tax increases to cover a new dental provision.
SCHIP is set to expire March 31. President Barack Obama is expected to sign the SCHIP bill into law.
2008 information and SCHIP enrollment numbers by state are available on the Health and Human Services (HHS) Web site.
Latest posts by admin aapc
(see all)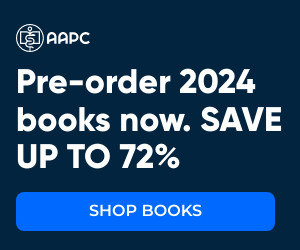 No Responses to "SCHIP Bill Off to White House for Final Signature"