Playing Musical Chairs with Physicians: Part 2
In Compliance
July 12, 2016
Comments Off

on Playing Musical Chairs with Physicians: Part 2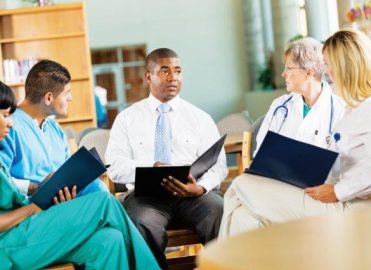 As promised, here are a couple more terms that address physician vacancies and the billing nuances associated with them.
Reciprocal Billing
A reciprocal billing arrangement is one in which one physician agrees to cover another's physician's practice on a short-time basis (60 continuous day limit) when the regular physician is absent. This arrangement may be reciprocated (paid back) at a future time.
Same Group
Dr. Adam at Maternity Clinic A goes out on maternity leave. Dr. Eve who also practices at Clinic A cannot assume Dr. Adam's extra workload, by herself. However, Maternity Clinic B (in same group practice) is just starting out, and their patient load has not caught up with staffing yet. So, Maternity Clinic B lends Dr. Cain to Maternity Clinic A. This arrangement is referred to as reciprocal billing.
The services provided by Dr. Cain at Maternity Clinic A would still be billed under the group practice number, but with Dr. Cain as the performing provider.
No Q5 modifier (services furnished by a substitute physician under a reciprocal billing arrangement) is needed, in this situation.
Perhaps Dr. Adam will fill in some time in the future for Dr. Cain, when he needs a vacation.
Different Group
Dr. Trotter is taking an extended vacation for a month and will be out of the country. There are no other physicians available in the group practice who can fill in for him.
Dr. Speed is a solo practitioner and he is recovering from a major car accident.
In either of these two situations a reciprocal billing arrangement may be sought with another physician in solo practice or with a physician who is a member of a different group practice. Reciprocal billing arrangements are different than Locum Tenens arrangements, which are covered below. For reciprocal billing arrangements, the substituting physician has his own practice or is a member of another group and a vacancy is being filled. Granted, it is highly unlikely that a solo practitioner could fill in for another physician without disrupting his or her own practice, but it could be possible if the solo practitioner fills in on days when his or her practice is not normally open (e.g., Saturdays).
The services are billed under the name and billing number of the regular physician.
The Q5 modifier is appended to the procedure code(s).
Keep track of the services performed by the substitute physician.
Certainly the substitute physician would document the services performed and sign the medical record.
In each of these cases the patient is seeking services from the regular physician. Each substitute physician is limited to 60 continuous days for Medicare patients (unless the regular physician is called to active duty in the Armed Forces then the 60 day limit does not apply). A formal arrangement is not required.
Reciprocal billing is applicable only to physicians.
Locum Tenens
Under a locum tenens arrangement, the substitute physician generally has no practice of his or her own and moves from area to area as needed. The regular physician generally pays the substitute physician a fixed amount per diem, with the substitute physician having the status of an independent contractor rather than of an employee. These substitute physicians are generally called "locum tenens" physicians.
To bill for the services of a locum tenens physician, the following requirements must be met:
The regular physician is unavailable to provide the visit services;
The Medicare patient has arranged or seeks to receive the visit services from the regular physician;
The regular physician pays the locum tenens for his or her services on a per diem or similar fee-for-time basis;
The substitute physician does not provide the visit services to Medicare patients over a continuous period of longer than 60 days (unless the regular physician is called to active duty in the Armed Forces then the 60 day limit does not apply); and
The regular physician identifies the services as substitute physician services by entering modifier Q6 (service furnished by a locum tenens physician) after the procedure code(s).
Scenarios
#1 A vascular surgeon retires after 30 years with the practice. Even though four months' notice is given, the group is unable to find a replacement surgeon right away. What's a practice to do?
The practice could enter into an arrangement with a locum tenens physician either directly or  through   a locum tenens agency.
#2 A cardiologist passes away unexpectedly. It would not be appropriate to bill Medicare for the services of a locum tenens physician in this case. Medicare has instructed that this is not allowed after the regular physician's date-of-death. One of the requirements for locum tenens is that the patient must be seeking care from the regular physician which would no longer be the case if the regular physician is deceased.
#3 A dental practice opened up recently at a very busy shopping mall. The practice finds it is in need of an extra dentist but cannot find a permanent one soon enough to satisfy the growing patient demand. The practice seeks a locum tenens dentist that they will pay on a per diem basis. The practice understands that they are limited to 60 continuous days but will seek multiple locum tenens dentists through an agency and schedule them back to back at 61 day intervals so there is no lapse in staffing.
Per Medicare this arrangement is inappropriate because there is not a vacancy that is being filled. At noted above, one of the requirements for locum tenens arrangements is that the Medicare patient seeks to receive services from the regular physician. In this case there is no regular physician.
A locum tenens physician does not have to enroll in the Medicare program to see patients. However he or she must have a National Provider Identifier (NPI) and possess an unrestricted license in the state in which he or she is practicing. This may vary with state Medicaid intermediaries though. For example, Florida Medicaid's Practitioner Services Coverage and Limitations Handbook states that the locum tenens provider must enroll in Medicaid as an individual treating provider before services may be reimbursed.
Like reciprocal billing arrangements, locum tenens arrangements are applicable only to physicians.
For both reciprocal billing and locum tenens arrangements, "physician" means MD, DO, DDS, DMD, DPM, DC, or OD. The services performed by a physician within these definitions are subject to any limitations imposed by the state on their scopes of practice.
Latest posts by Maryann Palmeter
(see all)
No Responses to "Playing Musical Chairs with Physicians: Part 2"