The Ideal Medical Record
In Billing
July 11, 2016
Comments Off

on The Ideal Medical Record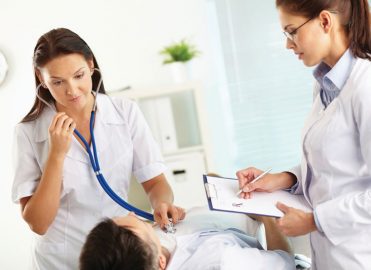 The Centers for Medicare & Medicaid Services (CMS) provides guidelines to assure that every patient's health record contains quality documentation. Occasionally review the guidelines to keep them "fresh" in your mind. CMS general principles of medical record documentation for reporting of medical and surgical services for Medicare payment include (when applicable to the specific setting/encounter):
Medical records should be complete and legible
Documentation of each patient encounter should include:

Reason for encounter and relevant history
Physical examination findings and prior diagnostic test results
Assessment, clinical impression, and diagnosis
Plan for care
Date and legible identity of observer
If not documented, the rationale for ordering diagnostic and other ancillary services should be easily inferred

Past and present diagnoses should be accessible for treating and/or consulting physician
Appropriate health risk factors should be identified
Patient's progress, response to changes in treatment, and revision of diagnosis should be documented
CPT® and ICD-10-CM codes reported on health insurance claim form should be supported by documentation in the medical record
CMS Makes It Clear
In defining "complete and legible," CMS gives further guidance:
In addition, consistent with sound clinical practice, all medical records, including progress notes and treatment plan, should be legible and complete, have the date of service, and should be promptly signed and dated by the person (identified by name and discipline) who is responsible for ordering, providing or evaluating the service furnished.
CMS intends for physicians and other providers who document treatment for Medicare beneficiaries (and who submit claims for FFS reimbursement) to recognize the importance of legible documentation to avoid claim denials.
Many claim denials occur because a provider/supplier did not submit sufficient documentation to support the service/supply billed (fails to demonstrate it is reasonable and medically necessary).
For every service billed, a provider must indicate the specific sign, symptom, or patient complaint necessitating the service.
Latest posts by Diana Williams
(see all)