HEDIS: Manage Your Healthcare Outcomes
July 1, 2016
Comments Off

on HEDIS: Manage Your Healthcare Outcomes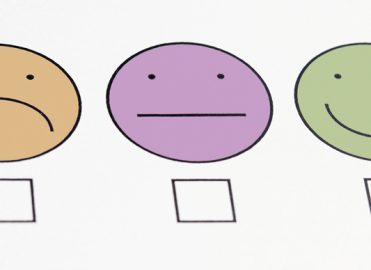 Aim to enhance quality of care and reduce costs by meeting performance measures and three criteria.
The Healthcare Effectiveness Data and Information Set (HEDIS) consists of a set of performance measures developed by the National Committee for Quality Assurance (NCQA), and is used by more than 90 percent of American health plans to compare how well a plan performs in these areas:
Quality of care
Access to care
Member satisfaction with the health plan and doctors
HEDIS reporting is required for NCQA accreditation and the Centers for Medicare & Medicaid Services (CMS) Medicare Advantage Programs, and is used for Consumer Reports health insurance ranking. HEDIS allows for measurement; standardized reporting; and accurate, objective, side-by-side comparison of health plan outcomes.
How HEDIS Measures Are Created
NCQA's Committee on Performance Measurement — a broad-based group representing employers, consumers, health plans, and others — debates and collectively decides on the content of HEDIS. HEDIS measures must meet three key criteria: relevance, soundness, and feasibility.
Why HEDIS Is Important to Physicians
HEDIS measures track a health plan's and physician's ability to manage health outcomes. Strong HEDIS performance reflects enhanced quality of care. With proactive population management, physicians can monitor care to improve quality, while reducing costs. Participation in a quality incentive program also improves HEDIS performance and increases a practice's earning potential.
The Value of HEDIS to Your Patients
HEDIS helps consumers receive optimal preventive and quality care. It allows them to review and compare health plans' scores, helping them to make informed healthcare choices.
How HEDIS Scores Are Used
As the healthcare industry moves toward quality, both state and federal governments are using HEDIS ratings not only for health plans, but also for individual providers. Physician-specific scores are evidence of preventive care at primary care practices. State purchasers aggregate HEDIS rates to evaluate the effectiveness of a health insurance company's ability to improve preventive health outreach to its members.
These ratings serve as a basis for physician quality incentives programs, such as pay-for-performance and quality bonus funds. A provider's individual scoring based on these programs pays increased premiums using quality indicators, such as those used in HEDIS.
HEDIS Calendar
NCQA has a set deadline of May 15 for health plans to gather all HEDIS data. Results are analyzed and reported to NCQA in June, and the NCQA releases Quality Compass results nationwide in July (commercial edition) and September/October (Medicaid and Medicare editions).
Patient Privacy and Data Security
All plans and physicians must comply with all applicable federal and state laws and regulations regarding health plan member privacy and data security, including HIPAA, the Standards for Privacy of Individually Identifiable Health Information, and the HIPAA Security Rule as outlined in the Code of Federal Regulations Title 45.
Under the HIPAA Privacy Rule, data collection for HEDIS is permitted, and the release of this information requires no special patient consent or authorization. Abstraction of data falls under treatment, payment, and healthcare operations.
Three ways HEDIS data is collected:
1. Administrative data – obtained from claims data
Essential for measuring and monitoring quality, service utilization, and differences in members' healthcare needs
Correct coding of claims is very important: If claims are not coded correctly the data may not be captured for HEDIS and may not reflect accurate quality scores.
2. Hybrid data – obtained from claims data and medical record reviews
Medical record requests are sent to providers.
3. Survey data – obtained from member and provider surveys
Key Terms to Know
Denominator: Target population.
Numerator: The portion of the target population that had evidence of appropriate (or inappropriate) care.
Provider specialty: Certain measures must be provided by a specific provider specialty.
Anchor date: The specific date the member must be enrolled to be eligible for a measure.
Member experience measures: Represents members' perspectives about the care received. Example: being able to obtain appointments quickly.
Consumer Assessment of Healthcare Providers and Systems (CAHPS®) survey: CAHPS® surveys represent an effort to accurately and reliably capture information from consumers about their experiences with healthcare services. Health plans report survey results to NCQA who use the results to make accreditation decisions and create national benchmarks for care and services. Example question: Have you had a flu shot since July 1, 2015?
Medicare Health Outcome Survey: Provides a general indication of how well Medicare Advantage organizations manage the physical and mental health of its members at the beginning and the end of a two-year period. Scores are categorized and percentages reported as: better, same, or worse than expected. For example: monitoring physical activity, the member discussed exercise with their doctor or other health provider in the last year and was advised to increase or maintain physical activity. The survey question would ask, "Did you talk with a doctor or other health provider about your level of exercise or physical activity?"
Tips to Improve HEDIS Scores
Submit claims with the proper ICD-10 or CPT® Category II codes that count toward measures.
Avoid missed opportunities. Many patients may not return to the office for preventive care, so make every visit count.
Complete outreach calls to noncompliant members.
Review and update your Patient Assessment form. This form should yield very useful data over the short and long term.
Order labs at the beginning of the year and prior to a patient's appointment. Repeat lab tests for patients who are not at their goal, and adjust medication if necessary.
Educate patients to take medications as prescribed.
Chart documentation must reflect services billed.
Take advantage of your electronic health record (EHR). If you have an EHR, try to build care gap "alerts" within the system. Paper chart users should develop standardized documentation templates.
Resources
www.ncqa.org
NCQA's Quality Compass
Consumer Reports health insurance ranking
CAHPS® surveys
Medicare Health Outcomes Survey
---
Lynn Stuckert, LPN, CPC, CPMA, has 30 years of experience in large multi-specialty clinics and hospital systems as a nurse, chart auditor, educator, compliance manager, and medical writer. Stuckert has held offices for the City of Palms (Fort Myers, Fla.) local chapter and the Health Management Association of Southwest Florida.
Latest posts by Guest Contributor
(see all)