MACRA FAQs
July 1, 2016
Comments Off

on MACRA FAQs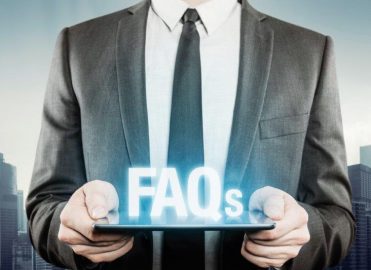 Get answers to questions about the affect 2015 legislation will have on Medicare Part B reimbursement.
The Medicare Access and CHIP Reauthorization Act of 2015 (MACRA) repealed the sustainable growth rate (SGR) formula — used since 1997 to determine Medicare payment updates — and established an annual 0.5 percent update to the Medicare Physician Fee Schedule (MPFS) through 2018. But what happens after that? Inquiring minds want to know.
Get to Know What MACRA Has in Store for You
Q: What else does MACRA have in store for clinicians?
A: MACRA also requires the Centers for Medicare & Medicaid Services (CMS) to create a new, streamlined system for incentivizing clinicians to provide quality care: the Quality Payment Program. The program allows eligible clinicians to choose one of two paths for quality reporting:
A Merit-based Incentive Payment System (MIPS); or
Incentive payments for participation in an Alternative Payment Model (APM).
A proposed rule published in the Federal Register (FR Vol. 81, No. 89) on May 9 outlines CMS' intentions for establishing these two components of the Quality Payment Program.
Note: To determine whether clinicians met the requirements for the Advanced APM track, all clinicians will report through MIPS in the first year.
Q: What is MIPS?
A: In 2019, MIPS will replace the Physician Quality Reporting System, the Medicare Electronic Health Record (EHR) Incentive Program, and the Value-based Payment Modifier with a more straightforward approach to quality and value reporting.
Eligible clinicians will be evaluated based on their performance scores in four categories:
Cost – This category replaces the cost component of the Medicare Physician Value Modifier Program. Scores will be based on Medicare claims, so there are no reporting requirements for clinicians.
Clinical Practice Improvement Activities – This category rewards activities that benefit patients, such as those focused on care coordination, patient engagement, and patient safety.
Advancing Care Information – This category replaces the Medicare EHR Incentive Program, or Meaningful Use, for physicians.
Quality – This category replaces the PQRS and the quality component of the Medicare Physician Value Modifier Program.
According to the proposed rule, clinicians will be able to choose the activities and measures that are most relevant to their practice.
Each category will be weighted and worth up to a specified number of points, as shown in Table A.
Table A: MIPS Performance Categories for 2017 
| | | |
| --- | --- | --- |
| Category | Max points | Weight |
| Quality | 80-90 (based on size) | 50% |
| Advancing Care Information | 100 | 25% |
| Clinical Practice Improvement Activities | 60 | 15% |
| Cost (Resource Use) | Average score | 10% |
The MIPS score measures clinicians' overall care delivery; reporting is not limited to care provided to Medicare beneficiaries.
Note: CMS proposes to make clinicians' MIPS scores and APM performance public on the Physician Compare website.
Q: How will MIPS affect Medicare reimbursement?
A: A MIPS-eligible clinician's composite performance score (CPS) will result in a positive, negative, or neutral payment adjustment beginning in 2019. A clinician's CPS for 2019 will be based on 2017 performance data in the aforementioned categories. Table B shows the proposed adjustments to Medicare Part B payments for eligible clinicians based on their CPS.
Table B: MIPS-adjusted Medicare Part B Payments
| | |
| --- | --- |
| Year | Maximum Adjustment |
| 2019 | +/- 4% |
| 2020 | +/- 5% |
| 2021 | +/- 7% |
| 2022 | +/- 9% |
In the first year, negative adjustments can be no more than -4 percent. The positive adjustments will be scaled to achieve budget neutrality, so the maximum positive adjustment could be as much as 4 percent.
In the first five payment years, MACRA allows CMS to reward exceptional performance. Exceptional performers could earn as much as an additional 10 percent without a budget neutrality adjustment.
CMS has not mentioned a cap on the maximum adjustment after 2022, but it's clear that eligible clinicians stand to lose or gain quite a bit of money under MIPS.
Q: Who are MIPS eligible clinicians?
A: In 2019-2020, MIPS eligible clinicians include:
Physicians (medical doctor/doctor of osteopathy and doctor of dental surgery/doctor of dental medicine)
Physician assistants
Nurse practitioners
Clinical nurse specialists
Certified registered nurses anesthetists
In subsequent years, the definition of "eligible clinician" may expand to include other qualified healthcare professionals.
Exempt from MIPS are clinicians in their first year of Medicare Part B participation; clinicians who bill Medicare up to $10,000 and provide care for 100 or fewer Medicare patients in one year; and qualifying participants in Advanced APMs.
Q: What is an APM? 
A: As defined by MACRA, APMs include:
CMS Innovation Center models
Medicare Shared Savings Program
A demonstration under the Health Care Quality Demonstration Program
A demonstration required by federal law
MACRA defines Advanced APMs as those using certified EHR technology; basing payment on quality measures comparable to those in MIPS; and either bearing more than nominal financial risk for monetary losses or participating in a Medical Home model expanded under the authority of a CMS Innovation Center model.
According to the proposed rule, models considered Advanced APMs for 2017 include:
Comprehensive End-stage Renal Disease Care Model
Comprehensive Primary Care Plus
Medicare Shared Savings Program (Tracks 2 and 3)
Next Generation Accountable Care Organization
Note: MACRA doesn't change how existing APMs function or reward value; it rewards participation.
Q: What are the advantages of participating in an Advanced APM?
A: Qualifying APM participants (QPs) are excluded from MIPS and receive a 5 percent lump sum bonus in 2019-2024. Beginning in 2026, QPs will get a 0.75 percent update to the fee schedule conversion factor each year, compared to 0.25 percent for non-QPs.
The APM bonus payment will be based on the estimated aggregate payments for professional services furnished the year prior to the payment year.
According to Blue Ocean Performance Solutions CEO Chris Sawyer, "These changes are going to drastically increase physician ACO participation around the country."
CMS thinks so, too. "We expect that the number of clinicians who qualify for the incentive payments from participating in Advanced APMs will grow as the program matures and as physicians take advantage of the intermediate tracks of the Quality Payment Program to experiment with participation in APMs," writes CMS in a MACRA Quality Payment Program FAQ.
Q: How can clinicians qualify for incentive payments for participation in Advanced APMs?
A: Eligible clinicians must meet certain thresholds to be considered QPs and qualify for incentive payments. CMS will calculate a percentage threshold score for each Advanced APM entity using two methods — payment amount and patient count — and compare it to the corresponding QP threshold. Those who reach the threshold are rewarded.
In 2019 and 2020, QPs must have 25 percent of their payments or 20 percent of their patients come through an Advanced APM. In 2021 and 2022, QPs must have 50 percent of their payments or 35 percent of their patients come through an Advanced APM. And in 2023 and beyond, the threshold goes up to 75 percent for the payment amount method or 50 percent for the patient count method.
As with MIPS, the QP performance period for the 2019 incentive begins in 2017.
Final Rule
Although this information is based on a proposed rule, it's safe to say these changes are in our future. It's a very near future, so the time to act is now. Clinicians who submit Medicare Part B claims should be ready for the 2017 performance period to ensure future revenue.
Resources
Quality Payment Program slides
Quality Payment Program fact sheet
Physician Compare
"MACRA in 4 Minutes" 
---
Renee Dustman is executive editor for AAPC, and a member of the Flower City Coders, Rochester, N.Y., local chapter.
Latest posts by Renee Dustman
(see all)