Tierney Hogan: I Am AAPC
July 1, 2016
Comments Off

on Tierney Hogan: I Am AAPC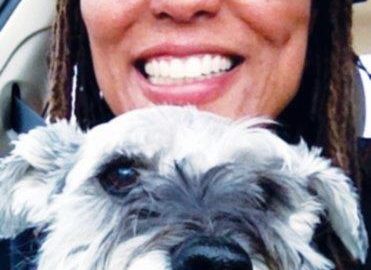 Tierney Davis Hogan, RN, MBA, CPC, says, "I am AAPC."
After a couple years in clinical nursing, I was drawn to the business side of healthcare. Originally, I thought that meant I would be working as a utilization review nurse for a health plan. After a couple of years in medical management for health plans, including utilization review and case management, I discovered my true interest was in medical claims review. That gradually led to an interest in reviewing claims not only for medical necessity but for all guidelines pertaining to coding and billing healthcare services.
Solidifying Knowledge on the Business Side of Healthcare
I went on to earn my Certified Professional Coder (CPC®) credential in 2007. I now work for a large health plan, where I transitioned from medical claims review to coding specialist project lead on a team responsible for health plan benefits coding configuration.
My primary work focuses on ensuring that procedure and diagnosis coding configurations of health plan benefits are aligned with state and federal mandates, especially related to preventive care benefits mandated by the Affordable Care Act.
It is interesting and challenging work. I have learned so much about U.S. Preventive Service Task Force guidelines, Bright Futures guidelines, Health Resources and Services Administration Women's Preventive Services Guidelines, the Centers for Medicare & Medicaid Services FAQs related to preventive services, and state mandates related to preventive care.
Front- and Back-end Coders Working to Meet Standards
I work on the "back end" with health plan medical directors, ensuring that coding of insurance benefits align with current standards of practice, as well as state and federal mandates. My work has led me to greatly respect coders who work on "the front line" with their physicians, ancillary providers, and facilities.
#IamAAPC
---
Healthcare Business Monthly wants to know why you chose to be a healthcare business professional. Explain in less than 400 words why you chose your healthcare career, how you got to where you are, and your future career plans. Send your stories and a digital photo of yourself to: Michelle Dick (michelle.dick@aapc.com) or Brad Ericson (brad.ericson@aapc.com).
Latest posts by Guest Contributor
(see all)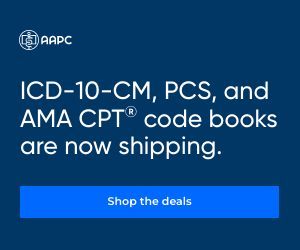 No Responses to "Tierney Hogan: I Am AAPC"