WHO Winds Its Gears for ICD-11
By Brad Ericson
July 1, 2016
Comments Off

on WHO Winds Its Gears for ICD-11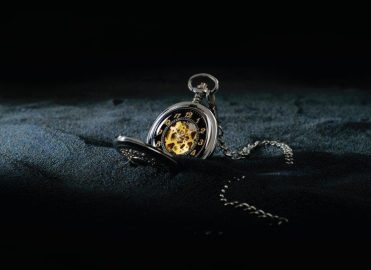 ICD-11 is in the works, but you can bet your favorite watch there's plenty of time before it comes to fruition.
What's happening with ICD-11? As ICD-10 implementation loomed last summer, many who were opposed to it argued we should wait until ICD-11 was available. It would give us time to implement true interoperability, and avoid the localized disruptions ICD-10 would no doubt bring, naysayers contended.
But the ICD-10 implementation happened, and by most accounts it has been less painful than feared. ICD-11 has been forgotten on this side of the Atlantic, at least.
Swiss Precision
In Switzerland, the World Health Organization (WHO) is crafting the new code set like a watch, projecting a 2018 release. Member nations like the United States will then adapt it for their needs, which will take at least a couple of years. Then the implementation process begins. But don't panic about the implementation just yet; it took 17 years to implement ICD-10-CM after it was released by the federal government.
According to Donna Pickett, MPH, RHIA, the chief of classification and public health data standards at the National Committee for Health Statistics (NCHS), ICD-11 will be an electronic-only tool, supporting electronic health records (EHRs) and information systems. Like ICD-10, ICD-11 is touted as being a data-rich resource, making work easier for public health efforts, payers, policy makers, and providers.
Much of the WHO's work has been marrying its Family of Classifications with the Standardized Nomenclature of Medicine – Clinical Terms (SNOMED CT) to link terminologies and classifications. "In the era of information and electronic health records," Pickett told the NCHS' Coordination and Maintenance Committee, "it represents a major achievement." That major achievement includes using terminology common to all member nations and more forcefully steers the industry toward electronic assignment.
What Does it Look Like?
ICD-11 will be quite different from ICD-10, and last year's proponents may find it as daunting as ICD-10 seemed. The Centers for Medicare & Medicaid Services (CMS) cautions, however, that ICD-10-CM is an essential building block for the implementation of ICD-11.
ICD-11 has five new chapters:
Chapter 3 – Diseases of the Blood and Blood-forming Organs
Chapter 4 – Disorders of the Immune System
Chapter 6 – Conditions Related to Sexual Health
Chapter 8 – Sleep-Wake Disorders
Chapter 26 – Extension codes
Chapter 27 – Traditional Medicine
The new code set also has a new coding scheme. For example, chapter numbers will be Arabic rather than Roman. Codes will have an additional letter in the second character, differentiating it from ICD-10. The first character always relates to the chapter number.
Codes will be different, too. The foundation of the code — the stem code — will be in the index. In Pickett's example, type 1 diabetic mellitus (DM) is the stem code and appended with another code to describe the disease.
Example: Patient with type 1 DM with diabetic retinopathy
6A10 Type 1 diabetes mellitus
MG45 Diabetic retinopathy
6110/MG45 Type 1 DM with diabetic retinopathy
In addition to a new format for the codes, which will be provided in both long and short descriptions, further clarity is added by the Section X codes. There are three types of Section X extension codes:
Type I codes add additional detail that accommodates further medical detail for the stem code, such as laterality or severity.
Type II codes add administrative and other usage data, such as the stem code is the main condition, or was present on admission.
Type III codes indicate when the associated stem code is used as a reference, such as in documentation of a patient's family history.
Try It On
There is a lot more to ICD-11 than we can inspect here, and a lot of it is still being tested and discussed. You can access a beta version and make comments through the WHO's website. You also can learn more about their efforts to assure universal ease-of-use and comprehensive input, which have included the participation of Topic Advisory Groups (TAGs), newsletters, and other outreach. The WHO has developed a coding tool that helps you better use and understand the code set. Using their official process, you can make proposals for change and help build the code set you eventually may use. Go to www.who.int/classifications/icd/en/ to see what's coming in your future.
Resources
ICD-11 at WHO
TAG information
NCVHS, Status of ICD-11, Pickett, Donna
Transitioning to ICD-10. CMS Press Release, Feb. 25, 2015
---
Brad Ericson, MPC, CPC, COSC, is publisher at AAPC and a member of the Salt Lake City, Utah, chapter.
Latest posts by Brad Ericson
(see all)