Minute with a Member
July 1, 2016
Comments Off

on Minute with a Member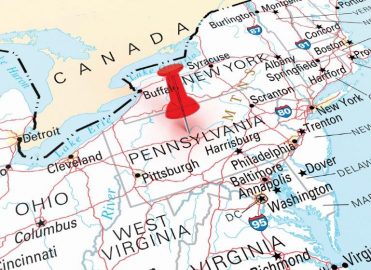 This month's MWAM is Marg M. Strein from Scranton/Wilkes-Barre, Pennsylvania.
Tell us a little bit about how you got into coding, what you've done during your coding career, and where you work now.
While attending an online medical coding program online, I also worked full time as a lead merchandiser. I am the sole supporter of my household, but I managed to dedicate time to learning medical coding guidelines, anatomy, and medical terminology.
In 2014, I completed the program with honors. I knew finding a place in the coding field would be a challenge, but I was determined.
In 2015, I was employed in a facility, coding outpatient same-day surgery charts. It afforded me the opportunity to get better acquainted with CPT®, HCPCS Level II, and ICD-9-CM codes, and explore general surgery. I relied on my background, determination, skills, and AAPC to succeed; and as a result, I achieved the coding quality scores required. The position was short term, however, so I am presently seeking a position in medical records or coding.
What AAPC benefits do you like the most?
I rely on AAPC's Healthcare Business Monthly for coding information, education, and inspiration. I enjoy and benefit from the coding exercises, articles, and inspirational stories from professional coders, especially those who have experienced difficulties along their paths to success.
I am extremely grateful for the Hardship Scholarship Fund, and I hope to reciprocate to other members in need when I can. While job seeking, I continue my coding education in many ways: I passed the AAPC ICD-10 proficiency test, read every issue of Healthcare Business Monthly and all the CMS updates, and code every quiz I can find.
What advice do you have for new coders?
My advice to anyone seeking employment in the field of coding is to "be true to thyself." Be a trailblazer when needed, and do not give up when work is challenging or the path gets rough.
If you could do any other job, what would it be?
My main goal is to land a job in the coding industry. I like coding and working with records very much. Although coding is my main career choice, I have a Bachelor of Arts in Sociology and consulting experience to support me.
How do you spend your spare time? Tell us about your hobbies, family, etc.
I am a vegetarian and enjoy cooking Asian, Indian, and French cuisine. I am an adventurous spirit: I dabble in outdoor activities and I search for quests to conquer. In my spare time, I enjoy family, drawing, yoga, dancing, hiking, and organic gardening.
Latest posts by Michelle Dick
(see all)