Soothe the Sting of 2016 Paravertebral Block Changes
July 1, 2016
Comments Off

on Soothe the Sting of 2016 Paravertebral Block Changes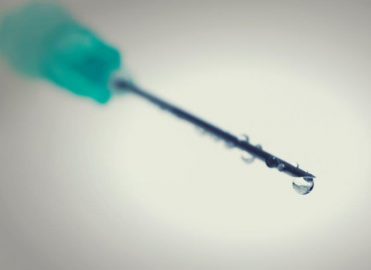 When you know the bundling rules and how to report additional sites, coding is no longer a pain.
For 2016, there are several additions to CPT® codes relating to paravertebral blocks (PVB):
64461 Paravertebral block (PVB) (paraspinous block) thoracic; single injection site (includes imaging guidance, when performed)
+64462       second and any additional injection site(s) (includes imaging guidance, when performed) (List separately in addition to code for primary procedure)
64463         continuous infusion by catheter (includes imaging guidance, when performed)
Per their descriptors, all PVB codes bundle imaging guidance; CPT® specifically instructs us not report the radiology (i.e., computed tomography or fluoroscopy) separately.
Call on 64462 for Additional Sites
Report an initial PVB injection in the thoracic spinal area with 64461. Report additional thoracic PVB sites with add-on code 64462.
Example: A 46-year-old male presents with severe thoracic pain due to lung metastasis. He is to undergo PVB injections at T3-T6. Injections were performed, with additional injections to each additional space.
Based on the documentation, the correct coding for this scenario is: 64461 (first level, T3), 64462 (T4, T6, and T6).
Use 64493 for Continuous Infusion
Code 64463 reports placement of a catheter tip in the paravertebral space of the thoracic spine (e.g., to attach a drug delivery system) for continuous infusion of drugs such as anesthetics, steroids, or opioids.
Example: A patient presents to the pain management clinic for insertion of a pain pump within the paravertebral space for continuous infusion of Demerol® for his lung metastasis and chronic pain due to neoplasm. The physician inserts the catheter tip within the area of T4 and attaches this to the pain pump for delivery of pain medication and pain management.
When coding PVBs, remember:
This block is used most common for analgesia/anesthesia for postoperative pain management.
Blocks may be necessary for pain management following certain types of surgery, such as breast surgery or thoracotomy, or for patients with rib fractures. These necessary blocks may be separately reportable if the physician documents the block as separate from the procedure.


---
Amy C. Pritchett, BSHA, CPC, CPMA, CPC-I, CANPC, CASCC, CEDC, CRC, ICDCT-CM/PCS, has been a coder for over 20 years with her most recent position being held at Change Healthcare as a quality analyst/educator. She has many years of experience in several different areas of coding and serves as an interim instructor in her hometown of Mobile, Ala. Pritchett owns and operates her own medical billing and coding company, Gulf Coast HIM Solutions located in Mobile, Ala. She shares her expertise in publications and as a lecturer at conferences such as Coding-Con for The Coding Institute. She has served as the president and vice president of the Mobile, Ala., local chapter.
Latest posts by Guest Contributor
(see all)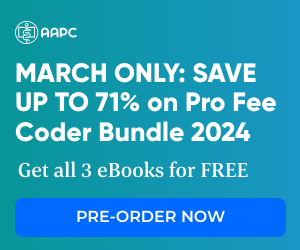 No Responses to "Soothe the Sting of 2016 Paravertebral Block Changes"