Ditch the Emotional Baggage to Become a Respected Auditor 
July 1, 2016
Comments Off

on Ditch the Emotional Baggage to Become a Respected Auditor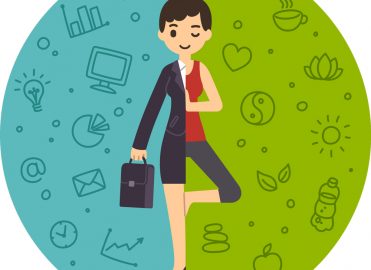 Experience shows that as confidence builds, value grows.
When I accepted the position of physician coding auditor for a large healthcare organization, I was excited and optimistic. The title "auditor" carries a certain sense of power or prestige, but on the flipside it also brings to mind negative images of someone who is not welcome. I imagined myself with a hard edge in a blue or black dress suit, plain pump shoes, very little makeup, and hair pulled back tightly with a furrowed brow and briefcase in tow. But in the back of my mind was my softer side with an optimistic glimmer — I just knew I could change the organization's perception of an auditor. I wanted to be someone who was seen as helpful, valuable, and essential.
Sliding into the Auditing Role
I began rigorous training. I had more than 20 years' experience in the medical field with extensive medical terminology knowledge, so I thought it would be fairly easy to slide into the auditor role. That was not the case. As part of my training, every detail of my preliminary audits were carefully scrutinized, and I became an expert on concepts such as "bean counting" for evaluation and management code leveling.
When dealing with colleagues and those I was auditing, I considered myself a pretty good conversationalist and negotiator, and I was confident I could deal with emotional responses quite well. I studied courses on how to become a better presenter, and I knew I needed to become a better listener. Ultimately, I found that beyond academic knowledge, it takes a mentally strong person with unwavering ethics to be a good auditor.
Anxiety Levels Take a Steady Climb
Just finding the way to clinics in a giant metroplex is intimidating in itself. The worst part of the job, however, was the dreaded "failing" of a provider and needing to rebill. Here I was, a Certified Professional Coder (CPC®), telling a provider with at least an MD or DO behind his name how to correct his documentation as I was pointing out his errors. Giving negative news can be emotionally draining because generally people like to get along with others. It seemed unnatural to me at first. I watched the look on the provider's face as I informed him that the score on the audit did not meet the necessary level and I detailed the process for correction. It was a horrible feeling, and I know he saw it in my eyes. But I was assured by others in my department it would get better, and that I needed to focus on how much good it would bring to the company by correcting the coding issues.
As the first few months went on, my anxiety level increased. I would not sleep the night before an audit when there was a possibility a doctor would not pass. Was it tempting to alter a detail to pass a physician? Absolutely, but what kind of auditor would I be? Obviously, not one with integrity, so I pushed through and did the right thing.
Raise Emotional IQ to Demand Respect
I took steps to become more comfortable with auditing, strengthen my ethical integrity, and alleviate anxiety. If you find yourself in a similar situation as an auditor and want to become more confident, here is my advice:
Practice breathing exercises while you are waiting in the lobby to be called into an audit meeting.
Mentally walk through a meeting, visualizing a genuine, warm smile as you present your findings.
Practice delivering both good and bad news, while encouraging providers to improve their documentation.
Become skilled at disarming emotional physicians who do not take criticism well.
Learn how to read people, so you can connect with them in some way before the auditing meeting ends.
In short, raise your emotional IQ.
Listening is also a very important part of auditing. At a meeting, a provider expressed to me that he was not happy with the past auditor because it seemed like she "always told us what we could not code/bill and not what we could." I took this to heart. I searched for missed items that were documented and could be billed in his specialty.
I find it also helps to:
Collect teaching tools from every source you can get your hands on.
Create your own tools based on feedback from the providers.
Keep up to date with new technologies.
Share with providers relevant news released by the Centers for Medicare & Medicaid Services and Office of Inspector General.
Once providers see your intentions are genuinely in their best interest, you will gain their respect and rapport. This is what I did, and now when I enter a clinic, people are glad to see me. "Compliance" and "ethics" are no longer scary words.
Let Ethical Integrity Guide You
Companies that are more ethical actually have greater stability to those that are not. According to a Bloomberg.com article, "Why Be an Ethical Company? They're Stronger and Last Longer:"
When a company's ethical compass is pointing true north, everything else falls into line. This isn't to say that companies with great ethics don't fail. But it does seem to indicate that companies without good ethics are far more likely to fail due to their inability to sustain or hear an inner voice to guide them through the dark times to the light.
Push on auditors. You have a valued place in the medical field.
Resources
Bloomberg. "Why Be an Ethical Company? They're Stronger and Last Longer." Wadhwa, V. (August 16, 2009)
---
Holly Pettigrew, COC, CPC, CHC, began her career with Baylor Scott & White Health in 1994. She has held several positions with her company, from medical transcriptionist to her current position as physician coding auditor for the Health Texas Provider Network. Pettigrew holds a Bachelor of Science degree in Business Management and earned her CPC® in 2012. She is a member of the Fort Worth, Texas, local chapter.
Latest posts by Guest Contributor
(see all)