Cut Costs with Quality Transitional Care Management
July 1, 2016
Comments Off

on Cut Costs with Quality Transitional Care Management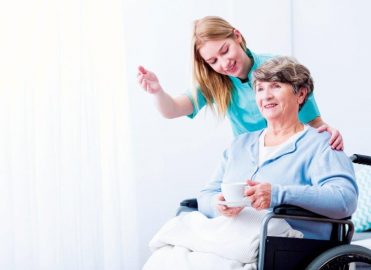 Understand the CCM interface and the 2016 fee schedule to get a handle on avoidable mistakes.
Although patients going home from the hospital are usually on the road to recovery, many are not functioning at 100 percent, and often do not know how to get better. Perhaps even worse, primary care providers may be uninformed about a patient's hospital admission, or how to help the patient return to health after discharge. This lack of coordination (a.k.a., transitional care management (TCM)) between acute care facilities and primary care providers is a huge problem. Nearly one in five patients is readmitted to the hospital within 30 days after hospital discharge, leading to a cost of $24 billion each year.
Since the rollout of the TCM codes in CPT® 2013, the Centers for Medicare & Medicaid Services (CMS) has incentivized providers to lower readmissions and improve care by allowing increased revenue for these non-face-to-face activities. An additional $70-$100 of revenue is possible for each patient discharge, if the provider accomplishes the metrics outlined by CMS for performing an appropriate transition of care.
TCM Requirements
The original TCM service requirements from January 2013 included:
Initial communication within two business days
Face-to-face visit in seven (high complexity) or 14 (moderate complexity) calendar days
Date of service on the 30th calendar day, with day one being the date of discharge (from January 2013 through December 2015)
Medical decision-making (MDM) of at least moderate complexity during the service period, and completion of medicine reconciliation on or before the date of the face-to-face visit, also are TCM requirements.
Providers eligible for TCM billing include primary care providers, specialists, advanced practitioners, and physician assistants. TCM service settings include acute care facilities such as inpatient acute care hospitals (including observation admissions and psychiatric facilities), long-term care hospitals, and skilled nursing facilities.
Providers may consider the TCM requirements complicated, especially because workflows do not exist in electronic health records (EHRs). In addition, CMS recently modified the TCM requirements in the 2016 Physician Fee Schedule (PFS), limiting TCM billing with the new chronic care management (CCM) code and further complicating when and how to bill TCM. Common mistakes prevent practices from receiving the extra reimbursement. Knowing the five biggest mistakes of TCM can benefit practices leveraging (or considering) this opportunity.
Five TCM Mistakes to Avoid
Mistake 1:
No discharge notification from the primary care physician or specialty provider caring for the patient after discharge. 
This is largely a system problem due to lack of integration between the acute care setting and the ambulatory setting. Solutions exist either in a hospital system with a unified inpatient and outpatient EHR or through an integrated inpatient and ambulatory solution with automated integration or a manual process.
Mistake 2:
Failure to understand the metrics and requirements of TCM. 
For example: A 52-year-old man is admitted for an acute myocardial infarction, undergoes cardiac catheterization and stent placement, and is discharged on Friday, May 27. Awareness that the ambulatory practice has two business days to finish the initial communication is imperative for TCM completion. Because Monday, May 30, is a holiday, the practice has until Wednesday, June 1, to complete the initial communication.
Mistake 3: Failure to correctly identify TCM candidates.
For example: A 22-year-old G1P0 otherwise healthy woman delivers a healthy baby by cesarean section and is discharged two days later. The patient does not qualify for TCM because the required MDM is lower than the required moderate complexity needed for TCM.
Mistake 4: Failure to schedule the face-to-face visit within the correct time frame.
For example: An 80-year-old woman with COPD and HTN is admitted for pneumonia and is ready for discharge three days later after appropriate treatment and with continued outpatient antibiotic therapy. Her face-to-face visit needs to occur within 14 days after hospital discharge to stay on track for TCM billing. This timing — coupled with a timely initial communication, moderate MDM, and medicine reconciliation — permits billing for TCM.
Mistake 5: Billing the wrong date of service. 
This issue has been exacerbated by the 2016 PFS. In 2013, Medicare mandated that the date of service be reported as the 30th day after hospital discharge. Effective January 1, 2016, CMS changed the date of service requirement to the date of the face-to-face visit within seven to 14 days following hospital discharge. With this change, CMS will allow (but not require) submission of the claim when the face-to-face visit is completed, consistent with global surgery and bundling rules under the PFS.
Although this may seem to allow for an easier billing process within the current evaluation and management (E/M) framework, CMS still requires a single TCM bill to be submitted per service period. Practices may submit the bill by the seventh or 14th day, but they also must verify that the patient remains well for the full 30-day service period, so as not to conflict with another potential TCM event.
How CCM Affects TCM Billing
The rollout of the CCM opportunity in January 2015 created another complication for TCM billing. With CCM, Medicare encourages non-face-to-face services for patients with chronic medical conditions who have not been hospitalized within the past 30 days. Requirements for CCM include maintenance of a comprehensive healthcare plan with 20 minutes of clinical staff time per month, to justify approximately $42 of reimbursement per Medicare patient per month. Through this initiative, CMS hopes to encourage maintenance of chronically ill patients to improve health and lower hospital admissions. With the potential revenue available through CCM, there has been significant interest in this opportunity.
Medicare and CPT® specify that CCM and TCM cannot be billed during the same month. You may bill 99490 Chronic care management services, at least 20 minutes of clinical staff time directed by a physician or other qualified health care professional, per calendar month, with the following required elements: Multiple (two or more) chronic conditions expected to last at least 12 months, or until the death of the patient, Chronic conditions place the patient at significant risk of death, acute exacerbation/decompensation, or functional decline, Comprehensive care plan established, implemented, revised, or monitored during the same month as TCM if the TCM service period ends before the end of a given month and at least 20 minutes of qualifying CCM services are subsequently provided during that month. CMS expects, however, that the "majority of the time, CCM and TCM will not be billed during the same calendar month." (CMS TCM FAQ, March 17, 2016).
For example: A 64-year-old woman with hypertension and diabetes mellitus is discharged from the hospital on January 20 after management of an episode of diabetic ketoacidosis. After completing the metrics for TCM, she remains healthy and out of the hospital until the service period is completed on February 18. CCM is resumed on February 19, and greater than 20 minutes of clinical staff time is directed toward optimization of her insulin regimen before the end of February. Because the MDM for her TCM episode was moderate in complexity, and because the metrics for CCM were met before the end of the month, both 99495 and 99490 codes were billed in February.
Simplify the Process
Discharging patients need not be a complicated process. Timely communication and detailed instructions should be forwarded to the individuals assuming care after discharge to ensure the patient's return to health. Leveraging the TCM opportunity correctly will increase revenue and incentivize improvement in transitioning patients from the hospital to their home environment, with no repeat performances.
Transitional Care Management CPT® Codes
99495 Transitional Care Management Services with the following required elements: Communication (direct contact, telephone, electronic) with the patient and/or caregiver within 2 business days of discharge; Medical decision making of at least moderate complexity during the service period; Face-to-face visit, within 14 calendar days of discharge
99496 Transitional Care Management Services with the following required elements: Communication (direct contact, telephone, electronic) with the patient and/or caregiver within 2 business days of discharge; Medical decision making of high complexity during the service period; Face-to-face visit, within 7 calendar days of discharge
The Upside of TCM
Approximately 1.8 million of the 9 million Medicare patients discharged from a hospital annually are readmitted, leading to potentially preventable recurrent illness and unnecessary cost. Some conditions with the highest rates of hospital readmission include congestive heart failure, septicemia, pneumonia, congestive obstructive pulmonary disease (COPD), and cardiac dysrhythmias. More than half of patients who are readmitted are covered by Medicare (58.2 percent), with Medicaid and commercial insurance patients comprising a much smaller percentage, according to the Agency for Healthcare Research and Quality's (AHRQ) Healthcare Cost and Utilization Project Statistical Brief #172, April 2014.
To test whether TCM metrics reduce hospital readmissions — and, if so, whether the effort justifiably improves patient outcomes — the University of Kentucky investigated the effectiveness of TCM, as outlined by Medicare in 2013, by conducting a meta-analysis of studies. The resulting literature, "Systematic Review of Ambulatory Transitional Care Management (TCM) Visits on Hospital 30-Day Readmission Rates," is telling.
Only three studies included all elements of TCM outlined by CMS: two quality improvement studies and one observational study. All three noted reduced readmission rates, with varying success between 1.8 percent and 19.9 percent for the ambulatory practices performing TCM. Other metrics (such as mortality, quality of life, and functional status change) were not assessed. The conclusion was that completing TCM metrics does make a difference in reducing hospital readmissions, but that more information is needed.
Resources
AHRQ, "Conditions with the Largest Number of Adult Hospital Readmissions by Payer, 2011," Anika L. Hines, PhD, MPH, et. al., Healthcare Cost and Utilization Project Statistical Brief #172, April 2014: www.hcup-us.ahrq.gov/reports/statbriefs/sb172-Conditions-Readmissions-Payer.pdf
University of Kentucky's UK Knowledge, "Systematic Review of Ambulatory Transitional Care Management (TCM) Visits on Hospital 30-Day Readmission Rates," Roper, Karen L., et. al., 2016
Frequently Asked Questions about Billing the Medicare Physician Fee Schedule for Transitional Care Management Services, March 17, 2016
---
Stephen J. Canon, MD, is a board certified urologist and associate professor at the University of Arkansas for Medical Sciences (UAMS). He also is chief of pediatric urology at Arkansas Children's Hospital (ACH), program director of the UAMS Department of Urology, and the 2010 inaugural recipient of the ACH Auxiliary and John F. Redman, M.D., Endowed Chair in Pediatric Urology. Canon received his medical degree from the University of Texas Medical Branch and completed a Pediatric Urology Fellowship in Columbus, Ohio. He also is chief medical officer and co-founder of Phyzit TCM™, a cloud-based software application which streamlines the TCM process with lowered readmissions and increased revenue.
Latest posts by Guest Contributor
(see all)