OPPS/ASC Proposed Rule Makes it Easier to Avoid Payment Reductions
In Facility
July 13, 2016
Comments Off

on OPPS/ASC Proposed Rule Makes it Easier to Avoid Payment Reductions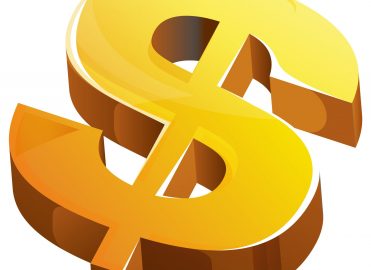 Hospital outpatient facilities paid under the Outpatient Prospective Payment System (OPPS) could see an estimated 1.55 percent payment increase in 2017; and ambulatory surgical centers (ASCs) are looking at a multi-factor productivity-adjusted Consumer Price Index for all urban consumers update of 1.2 percent, according to a proposed rule the Centers for Medicare & Medicaid Services released July 6. But if these entities don't meet Outpatient Quality Reporting (OQR) Program requirements, those updates will be quickly negated.
Key Proposals
This year's OPPS/ASC PS proposed rule contains a number of changes to the payment systems for 2017. Here's a quick synopsis of the key proposals.
Site Neutral Payments
CMS is proposing to change the way certain off-campus provider-based departments (PBDs) are paid. Instead of considering these entities as outpatient departments, paid under the OPPS, they would be paid under the Medicare Physician Fee Schedule (physicians would be paid the professional component), beginning Jan. 1, 2017.
Applicable off-campus PBDs would continue to be paid under the OPPS for items and services furnished:
In a dedicated emergency department;
Billed prior to Nov. 2, 2015; or
In a hospital department within 250 years of a remote location of the hospital.
If your facility falls under this category, make sure to read the full text in the proposed rule regarding service expansions, relocations, and changes of ownership.
C-APCs for 2017
CMS is proposing 25 new comprehensive ambulatory payment classifications and three new clinical families for next year. Additionally, CMS is proposing to develop a C-APC and dedicated cost center for bone marrow transplants.
Packaging Services
CMS is proposing three policy "refinements" with respect to packaging:
Packaging would occur at the claim level, instead of the date of service;
Expanding the laboratory packaging exclusion to advanced diagnostic laboratory tests that meet the criteria in section 1834A(d)(5)(A) of the Social Security Act; and
Discontinuing both the separate payment for "unrelated" laboratory tests and modifier L1 Separately payable laboratory test. Status indicator Q4 will continue to allow for automatic separate payment for laboratory tests when these are the only services on the claim.
Device-Intensive Procedures
CMS is proposing two policies regarding device-intensive procedures:
Methodology for assignment of device-intensive status: CMS is proposing to calculate the device offset amount at the HCPCS code level rather than at the APC level. This would allow the device-intensive status to be assigned to all device-intensive procedures that exceed the 40 percent threshold.
New payment policy for low-volume device-intensive procedures: CMS is proposing to base the payment rate for any device-intensive procedure assigned to an APC with fewer than 100 total claims for all procedures in the APC on the median cost instead of the geometric mean cost.
Inpatient-only List
CMS is proposing to remove six procedures from the Inpatient-only (IPO) list: four spine procedures and two laryngoplasty procedures. CMS is also seeking comment on whether to remove total knee arthroplasty from the IPO list in 2018.
Partial Hospitalization Program
CMS is proposing to update Medicare payment rates for PHP services furnished in hospital outpatient departments and community mental health centers (CMHC) by replacing the existing two-tiered APC structure with a single APC, by provider type, for providing three or more services per day; and implement a CMHC outlier payment cap to be applied at the provider level.
Changes to Quality and Performance Programs
Value-based programs are still in their infancy, so tweaks are to be expected.
In the Hospital Value-based Purchasing Program, CMS is proposing to remove the Pain Management dimension of the hospital Consumer Assessment of Healthcare Providers and Systems (CAHPS) survey, beginning with the 2018 program year.
In the Hospital Outpatient Quality Reporting (OQR) Program, hospital outpatient facilities must meet administrative, data collection, and submission, validation, and reporting requirements, or receive a 2.0 percentage point reduction in their annual payment update.
No changes are being proposed for the 2018 and 2019 Hospital OQR Program measure sets, but CMS is proposing to add two claims-based measures and five Outpatient and Ambulatory Surgery CAHPS survey-based measures to the program for the 2020 payment determination.
It comes as no surprise that CMS plans to publicly display data on the Hospital Compare website beginning with the 2018 payment determination. CMS is proposing to give hospitals 30 days to preview their data.
CMS is also proposing to change the Extraordinary Circumstances Exemptions policy request deadline from 45 days from the date of the occurrence to 90 days.
For organ transplant enforcement, CMS is proposing to change the threshold for the number of observed events divided by the number of expected from 1.5 to 1.85.
CMS is also proposing to change the definition of "eligible death" and the aggregate donor yield metric in the Organ Procurement Organizations (OPO) Conditions for Coverage (CfC) to align the definitions, criteria, and outcome measures with those requirements set forth by the Organ Procurement and Transplantation Network (OPTN) and Scientific Registry of Transplant Recipients (SRTR). Additionally, CMS proposes to revise the OPO CfC that requires certain documentation to be transported to the transplant center together with an organ.
Regarding the Medicare Electronic Health Record (EHR) Incentive Program, CMS is proposing a 90-day EHR reporting period in 2016 for all eligible providers (EP), hospitals, and critical access hospitals (CAH), with the reporting period being any continuous 90-day period between Jan. 1, 2016 and Dec. 31, 2016.
CMS is also proposing to eliminate the Clinical Decision Support and Computerized Provider Order Entry objectives and measures for eligible hospitals and CAHs attesting under the Medicare EHR Incentive Program, and to reduce the thresholds for a subset of the remaining objectives and measures in Modified Stage 2 for 2017 and Stage 3 for 2017 and 2018.
Speaking of stages: Realizing that it is not technically feasible for new participants to attest to Stage 3 objects and measure, CMS is proposing that EPs, hospitals, and CAHs that have not successfully demonstrated meaningful use in a prior year attest to Modified Stage 2 by October 1, 2017.
Last, but certainly not least, CMS is proposing that EPs who have not yet successfully demonstrated meaningful use, but intend to attest for the 2017 reporting period, as well as transition to the Merit-based Payment System (MIPS) and report on measures specified for the advancing care information performance category, can apply for a significant hardship exception from the 2018 payment adjustment.
Read the proposed rule for complete details of these proposed changes to the OPPS and ASC PS for 2017. You have until September 6, 2016, to submit comments to CMS.
Latest posts by Renee Dustman
(see all)