2017 MPFS Proposed Rule Targets Mis-valued Services
In Billing
July 19, 2016
Comments Off

on 2017 MPFS Proposed Rule Targets Mis-valued Services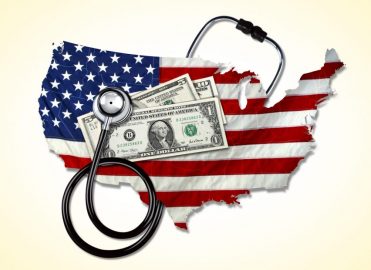 In a proposed rule, the Centers for Medicare & Medicaid Services (CMS) outlines plans to revise Medicare Physician Fee Schedule (MPFS) payment policies for 2017, and make several other policy changes related to Medicare Part B payment.
Key Provisions
Section II of the MPFS proposed rule focuses on practice expense relative value units (PE RVUs), malpractice relative value units (MRVUs), and potentially misvalued services. Leaving no stone unturned, CMS intends to "improve payment accuracy" for many services — including primary care, care management services, and patient-centered services, as well as preventive services (specifically, diabetes self-management training).
Phase-in of Significant RVU Reductions
CMS used the American Medical Association's Physician Practice Expense Information Survey (PPIS) data to update the practice expense incurred per hour worked for the 2010 MPFS for almost all Medicare-recognized specialties that participated in the survey. The payment reductions that resulted were transitioned over a four-year period. PE RVUs from 2013 forward are developed based entirely on the PPIS data.
CMS used an average of the three most recent years of available Medicare claims data to determine the specialty mix assigned to each code.
"… we believe that the proposed PE RVUs associated with the CY2017 PFS proposed rule provide a first opportunity to determine whether service-level overrides of claims data are necessary," CMS states in the proposed rule (§ II.A.5.c).
Because the proposed PE RVUs factor a new year of claims into the three-year average for the first time, CMS is seeking comment on the proposed 2017 MPFS rates and whether or not the incorporation of a new year of utilization data into a three-year average mitigates the need for alternative service-level overrides, such as a claims-based approach or a stockholder-recommended approach in the development of PE RVUs and MRVUs for low-volume codes.
Valuation of Specific Codes
Per the 2015 MPFS final rule, CMS is proposing 2017 values for new, revised, and potentially misvalued codes in the 2017 proposed rule, rather than establishing them as interim final in the final rule. Beginning with this 2017 proposed rule, the new valuation process will be applicable to all codes, except for new codes that describe truly new services. Codes with established interim final values in the 2016 MPFS final rule are re-proposed in this 2017 proposed rule.
Ironically, in a country where prices generally rise every year, code valuations continue to decline. CMS is proposing a clean sweep to the valuations for endoscopy services without sedation, as shown in Table 22 of the proposed rule.
Table 23 in the proposed rule lists proposed 2017 work RVUs for new, revised and potentially misvalued codes. These valuations are less consistent — some receiving an increase, some a decrease, and others on par with the AMA/Specialty Society Relative Value Scale Update Committee (RUC) work RVUs.
Potentially Misvalued Services
CMS is also proposing a "rigorous" data collection effort to accurately value the 4,200 codes with a 10- to 90-day global period. All practitioners who furnish a 10- or 90-day global service would be required to submit a claim(s) providing information on all services furnished within the relevant global service period, beginning on or after Jan. 1, 2017.
Other Provisions
If you're not too bleary-eyed after reviewing Section II, be sure to check out proposed policy changes in Section III. For example, CMS is proposing to update the Value-based Payment Modifier (VM) informal review policies and establish how the quality and cost composites under the VM would be affected for the 2017 and 2018 payment adjustment periods "in the event that unanticipated program issues arise."
Comments
The changes are many, and the comment period is short, so there's no time to waste in assessing the provisions that affect your practice. Comments must be received by CMS no later than 5 p.m. on September 6, 2016. See the proposed rule (CMS-1654-P) for commenting instructions.
Latest posts by Renee Dustman
(see all)