Coding Chemotherapy Administration
In Billing
July 18, 2016
Comments Off

on Coding Chemotherapy Administration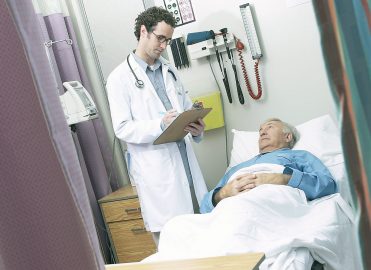 You must accurately document and code chemotherapy administration services to properly bill for the resources and supplies consumed. To ensure that the practice is compensated for the services rendered, be sure to address the following documentation issues that can result in improper charge capture and billing.
Proper Documentation of Infusion Start/stop Times
Without start and stop times, it is not possible to establish that a drug infusion lasted more than 15 minutes. Infusion services lasting 15 or fewer minutes are reported with IV push codes (94609 for chemotherapy IV push, or 96374 for therapeutic, prophylactic or diagnostic IV push injections). Infusion services lasting longer than 15 minutes are reported with time-based infusion codes.
Start and stop times are required to determine the appropriate concurrent or sequential code assignment, as well as any additional billable infusion time beyond the first hour of the infusion. Absent start and stop time documentation will result in the lowest level of chemotherapy administration service being billed.
For example: An oncology patient presents for chemotherapy infusion. Documentation indicates that three drugs are administered: Vincristine, a chemotherapeutic drug, with a start time of 11:00; Ondansetron, an anti-emetic, with a start time of 11:15; and, Methotrexate, a chemotherapeutic drug, with a start time of 11:35. Without clear documentation of the stop times, it is impossible to determine the appropriate CPT® code assignments. From an auditing perspective, it would be assumed that all three drugs were administered in less than 15 minutes, and IV push codes would be assigned.
96409 Chemotherapy administration; intravenous, push technique, single or initial substance/drug for the initial IV push
96375 Therapeutic, prophylactic, or diagnostic injection (specify substance or drug); each additional sequential intravenous push of a new substance/drug (List separately in addition to code for primary procedure) (additional sequential IV push of a new substance)
96411Chemotherapy administration; intravenous, push technique, each additional substance/drug (List separately in addition to code for primary procedure) (additional chemotherapeutic substance/drug, IV push technique)
The same example, with stop times, is as follows:
Vincristine start 11:00 stop 11:10: 96409
Ondansetron start 11:15 stop 11:35: 96367 Intravenous infusion, for therapy, prophylaxis, or diagnosis (specify substance or drug); additional sequential infusion of a new drug/substance, up to 1 hour (List separately in addition to code for primary procedure)
Methotrexate start 11:35 stop 12:30: 96417 Chemotherapy administration, intravenous infusion technique; each additional sequential infusion (different substance/drug), up to 1 hour (List separately in addition to code for primary procedure)
Documentation of Anemia
Anemia, a common side effect of chemotherapy, must be treated during the course of therapy. The provider should document the specific type of anemia to meet medical necessity requirements when billing for anemia drugs during the course of treatment.
Charge Capture of Correct Units
If chemotherapy drugs are hard-coded into a charge description master (CDM) or fee schedule, cross check the chemotherapy drug units administered against how that drug is set up in the office billing system. The maximum allowable fee per unit is based on the HCPCS Level II description of the chemotherapy drug. Errors are often made and drugs are frequently under-billed because they are hard-coded with a unit of one.
Example: For single-dose vials, bill the total amount of the drug contained in the vial(s), including partial vials. Based on the unit definition for the HCPCS Level II code, reimbursement is made based upon the total number of units contained in the vial.
Also, multiple units may be billed over the course of a treatment, or over the course of a single day. It is important not only to capture multiple units per day, but also multiple units per treatment.
Example: HCPCS Level II code J9178 describes the injection of Epirubicin HCI, 2 milligrams. Up to 275 milligrams may be injected per day; therefore, it is very important that the proper number of units be documented, captured, and billed.
CDMs and fee schedules should be reviewed annually to ensure that the line items and units accurately reflect the HCPCS Level II descriptions. Training and education of the clinicians and technicians is imperative to ensure proper charge capture. Ongoing auditing and monitoring should be implemented to identify and remediate systemic issues before they result in long-term revenue losses.
Latest posts by Janice Jacobs
(see all)
No Responses to "Coding Chemotherapy Administration"