Coding Chronic Care Management in 2017
In Billing
July 25, 2016
Comments Off

on Coding Chronic Care Management in 2017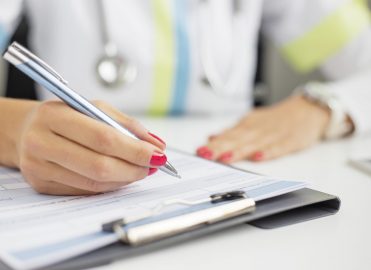 Medicare allows separate payment under the Medicare Physician Fee Schedule (MPFS) for non-face-to-face care coordination services furnished on or after Jan. 1, 2015, to Medicare beneficiaries with multiple chronic conditions (e.g., diabetes and depression). With only one code describing chronic care management (CCM), coding is straightforward. This may change in 2017.
Proposed Changes
In the 2017 MPFS proposed rule, the Centers for Medicare & Medicaid Services (CMS) is proposing the following changes to CCM coding and related MPFS payment policies:
New coding, including three codes to describe services furnished as part of the psychiatric collaborative care model (CoCM) and one to address behavioral health integration;
Improved payment for cognition and functional assessment, and care planning for beneficiaries with cognitive impairment;
Payment adjustments for routine visits furnished to beneficiaries whose care requires additional resources due to their mobility-related disabilities;
Medicare payment for complex CCM services, and payment adjustments for the visit during which CCM services are initiated, to reflect resources associated with the assessment for, and development of, a new care plan;
Medicare payment for non-face-to-face prolonged evaluation and management (E/M) services by the physician (or other billing practitioner) that are currently bundled, and a payment rate increase for face-to-face prolonged E/M services by the physician (or other billing practitioner) based on existing American Medical Association/Specialty Society Relative (Value) Update Committee recommendations.
Coding Chronic Care Management in 2017
CCM services are presently described by CPT® code 99490 Chronic care management services, at least 20 minutes of clinical staff time directed by a physician or other qualified health care professional, per calendar month, with the following required elements:
Multiple (two or more) chronic conditions expected to last at least 12 months, or until the death of the patient;
Chronic conditions place the patient at significant risk of death, acute exacerbation/decompensation, or functional decline;
Comprehensive care plan established, implemented, revised, or monitored
CPT® has approved a code to describe assessment and care planning for patients with cognitive impairment, but it will not be ready in time for valuation in 2017. Therefore, CMS is proposing to make payment for this service in 2017 using a temporary G code.
CPT® has also approved three codes that describe services furnished consistent with the psychiatric CoCM, but that they will also not be ready in time for valuation in 2017. To facilitate separate payment for these services furnished to Medicare beneficiaries during 2017, CMS is proposing to make payment through the use of three temporary G codes (GPPP1, GPPP2, and GPPP3), as well as a fourth temporary G code (GPPPX) to describe services furnished using a broader application of behavioral health integration in the primary care setting. CMS proposes to consider whether to adopt and establish values for the new CPT® codes under standard process, presumably for 2018.
Remember: These are only proposed changes. CMS is accepting public comment on the 2017 MPFS proposed rule until 5 p.m., September 6; and the final rule will be published in November.
Documentation Requirements
Coding for CCM may be expanding, but the requirements remain the same. Within the patient record, documentation must show patient consent was given and that a comprehensive care plan was created and made available to the patient and to anyone within the practice or outside the practice, as appropriate, via CERHT.
---
Source: MLN Chronic Care Management
Latest posts by Renee Dustman
(see all)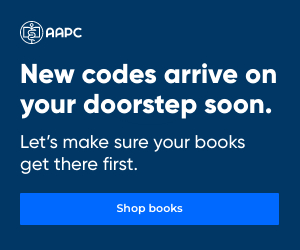 No Responses to "Coding Chronic Care Management in 2017"