New Payment Models Align with Value-based Programs
In CMS
July 26, 2016
Comments Off

on New Payment Models Align with Value-based Programs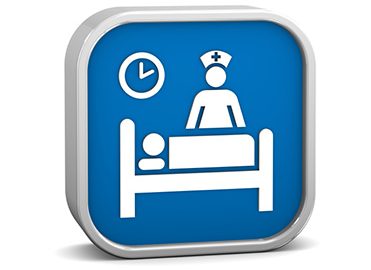 On July 25, the Centers for Medicare & Medicaid Services (CMS) proposed new payment models that would reward hospitals for working with healthcare providers to avoid complications, prevent hospital readmissions, and speed recovery in patients admitted for cardiovascular disease or hip/femur fracture.
The notice of proposed rulemaking contains three new policies:
New bundled payment models for cardiac care and an extension of the existing bundled payment model for hip replacements to other hip surgeries;
A new model to increase cardiac rehabilitation; and
A proposed pathway for physicians with significant participation in bundled payment models to qualify for payment incentives under the Quality Payment Program.
Testing Bundled Payment Models
For the new cardiac bundles, participants would be hospitals in 98 randomly-selected metropolitan statistical areas (MSAs). CMS is proposing to test the hip/femur fracture surgeries model on the same 67 MSAs selected for the existing Comprehensive Care for Joint Replacement (CJR) model.
There is no application process for these models and rural counties are excluded. Financial risk for the remaining rural hospitals that are located in participating MSAs would be limited to 3 percent for the second through fourth quarters of 2018, and 5 percent for 2019 through 2021.
Under the proposed episode payment models, the hospital in which a patient is admitted for care of a heart attack, bypass surgery, or surgical hip/femur fracture treatment would be accountable for the cost and quality of care provided to Medicare fee-for-service patients during the inpatient stay, and for 90 days after discharge. Hospitals would be paid a fixed target price for each care episode, with hospitals delivering higher-quality care receiving a higher target price.
At the end of a model performance year, actual spending for the episode (total expenditures for related services under Medicare Parts A and B) would be compared to the target price. Hospitals that work with physicians to deliver the needed care for less than the quality-adjusted target price, while meeting or exceeding quality standards, would be paid the savings achieved. Hospitals with costs exceeding the quality-adjusted target priced would be required to repay Medicare.
CMS proposes the first performance period to start July 1, 2017, and end December 31, 2017. Target prices would be based on a blend of hospital-specific data and regional historical data, as such:
July 1, 2017 – December 31, 2018: Two-thirds participant-specific data and one-third regional data
2019: One-third participant-specific data and two-thirds regional data
2020-2021: Regional data only
Downside risk would be phased in, as such:
July 2017 – March 2018: No repayment
April 2018 – December 2018: Capped at 5 percent
2019: Capped at 10 percent
2020-2021: Capped at 20 percent
Gains would be phased in, as such:
July 2017 – December 2018: Capped at 5 percent
2019: Capped at 10 percent
2020-2021: Capped at 20 percent
Incentivizing Cardiac Rehabilitation
The new Cardiac Rehabilitation Incentive Payment Model will test the impact of providing an incentive payment to hospitals where beneficiaries are hospitalized for a heart attack or bypass surgery, which would be based on beneficiary utilization of cardiac rehab and intensive cardiac rehab services in the 90-day care period following hospital discharge. Payments would be available to hospital participants in 45 geographic areas that were not selected for the cardiac care bundled payment models, as well as 45 geographic areas that were. The test will cover the same five-year period as the cardiac care bundled payment models. Standard Medicare payments for cardiac rehab services furnished to model beneficiaries would continue to be made directly to the providers.
The two-part cardiac rehab incentive payment would be paid retrospectively based on the total cardiac rehab use:
The initial payment would be $25 per cardiac rehab service for each of the first 11 services paid for by Medicare during the care period for a heart attack or bypass surgery.
After 11 services are paid for by Medicare for a beneficiary, the payment would increase to $175 per service.
The number of cardiac rehab program sessions would be limited to a maximum of two one-hour sessions per day for up to 36 sessions over up to 36 weeks, with the option for an additional 36 sessions over an extended period of time if approved by the Medicare administrative contractor. Intensive cardiac rehab program sessions would be limited to 72 one-hour sessions, up to six sessions per day, over a period of up to 18 weeks.
Creating an Advanced Alternative Payment Model
The proposed rule also describes new pathways for physicians who participate in bundled payment models to qualify for financial rewards through the proposed Quality Payment Program. The bundled payment models in this proposed rule could qualify as Advanced Alternative Payment Models (APMs) beginning in 2018, and would include eligible clinicians who collaborate with participating hospitals.
Feedback and comments on these proposals are due 60 days after the proposed rule is published in the Federal Register.
---
Source: CMS Fact Sheet, Notice of Proposed Rulemaking for Bundled Payment Models for High-quality Coordinated Cardiac and Hip Fracture Care, July 25, 2016
Latest posts by Renee Dustman
(see all)