In Difficult Times, Network
In AAPC News
August 24, 2016
Comments Off

on In Difficult Times, Network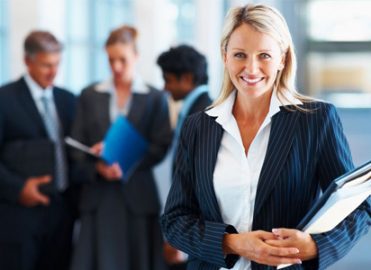 We often see messages from newer members of AAPC expressing their apprehension or excitement about new prospects, coding exams, and credentials. But are you aware that seasoned AAPC members—whether it is a coder, practice manager, biller, compliance member or even a provider—experience the same feelings?
I have taught the PMCC curriculum for over 15 years and have told hundreds of students to remain calm, "it's just an exam, you know what you are doing" or, "you're ready for this interview, you're prepared." It wasn't until I sat for my additional credentials that I thought I was going to have a panic attack, each and every time. It's easy to tell somebody to remain calm and give reassurance until you are in their shoes. I can almost guarantee that many of the experienced members will tell you the same thing when they have sat for additional credentials as well.
Changing Jobs
I recently experienced something I didn't think would happen to me. I have been happily employed for the past 16 years by the same employer. I was approached by another company a few months ago and, for the first time, seriously considered a career change.  It was a long and difficult decision, and without my coding family's support, I would have been a mess making that decision. I second guessed if I was really qualified, if I really wanted to make a change, or if it would be easier to just stay where I was. I decided it was time for a change and submitted my notice to end employment; ironically, just days after my employment ended, I found out that my position would have been eliminated if I had not made the choice on my own to leave.
We all go through difficult times and difficult decisions. It is so comforting to know that we are surrounded by a network of fellow AAPC members that will be there to listen to you, to answer questions or just listen to you rationalize your thoughts out loud. I would be lost without my AAPC coding family. I rely on these amazing people to mentor me, listen to me when I'm frustrated or down, and cheer me on when I've done something great. I look forward to every conference and chapter meeting or seminar that I get to reconnect with them, and to meet new AAPC family members.
Network at Chapter Meetings
If you aren't attending your local chapter meetings, conferences, and other social events, I encourage you to do so. Look online to find your local chapter officers, meeting times, and dates and let them know you're going to attend. If you plan to attend a regional or national conference, let your chapter know as well as your local chapter board member and national advisory board members. They would love to meet you and connect you with other members. AAPC truly is a great opportunity to be experienced by the new and not so new members. If it's been a while since you've connected with other AAPC members, it's time to start.
Latest posts by Brenda Edwards
(see all)
AAPC's annual salary survey gives a good understanding of the earning potential within the medical coding profession.
See what actually is going on in the healthcare business job market.