ICD-10-CM Coding: Hypertensive Heart Disease, Chronic Kidney Disease, and Hypertension
In Coding
August 2, 2016
Comments Off

on ICD-10-CM Coding: Hypertensive Heart Disease, Chronic Kidney Disease, and Hypertension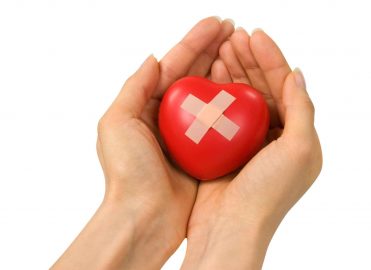 Hypertensive heart disease refers to a group of disorders that includes heart failure, ischemic heart disease, and left ventricular hypertrophy. It is the number one cause of death associated with high blood pressure. Documentation must state (heart failure due to hypertension) or imply a causal relationship (hypertensive heart failure) to assign a code from category I11, Hypertensive heart disease.
Guidelines state that there is a presumptive cause-and-effect relationship between hypertension and chronic kidney disease.
If a patient has all three conditions present—hypertension, heart disease, and chronic kidney disease—the guidelines state that the connection must be made for the heart disease and hypertension, but not for the CKD and hypertension.
EXAMPLE 1:

Assessment: 1. Hypertension 2. Chronic diastolic congestive heart failure.
I10 Essential (primary) hypertension
I50.32 Chronic diastolic (congestive) heart failure
Becuase there is no causal relationship indicated, the two conditions are coded separately.

EXAMPLE 2:

Assessment: Hypertension with hypertensive chronic diastolic congestive heart failure
I11.0 Hypertensive heart disease with heart failure
I50.32 Chronic diastolic (congestive) heart failure
The causal relationship is indicated; therefore, the first-listed code is now different. The instructional note under code I11.0 states that the second code is still necessary to identify the type of heart failure.

EXAMPLE 3:

Patient is a 75-year-old female with hypertension and stage 3 CKD with a creatinine of 1.8.
I12.9 Hypertensive chronic kidney disease with stage 1 through stage 4 chronic kidney disease, or unspecified chronic kidney disease
N18.3 Chronic kidney disease, stage 3 (moderate)
Latest posts by John Verhovshek
(see all)
No Responses to "ICD-10-CM Coding: Hypertensive Heart Disease, Chronic Kidney Disease, and Hypertension"