What Can I Do if Payers Don't Follow CPT® Guidelines?
August 1, 2016
Comments Off

on What Can I Do if Payers Don't Follow CPT® Guidelines?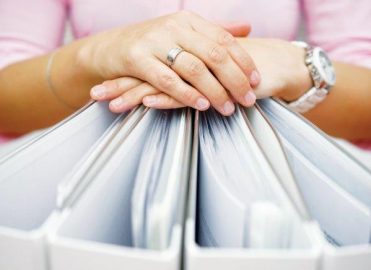 Insurance payers can establish their own reimbursement policy. Know their coding rules.
Question: Is there any recourse if a payer doesn't honor CPT® coding guidelines? For instance, if the payer rejects a claim or won't reverse a denial even if proper documentation is submitted, per CPT® requirements?
Answer: This is a common issue, a common source of frustration for coders, and a great question.
It's important to understand that the coding guidance in your CPT® and HCPCS Level II codebooks have not been universally accepted or implemented in the payer community. Application of the guidance for either code set is determined by the binding rules established by the payer, either through the provider agreement or medical/administrative billing policies.
Why Payer Rules Are Binding
As a part of HIPAA, Congress added a section to the existing Social Security Act (SSA) entitled Administrative Simplification, which affected titles throughout the U.S. Code. The underlying purpose of this legislation was to increase electronic data interchange (EDI) use through standardization of electronic transactions. To accomplish this, the codes used to report services were standardized. Four years later, the U.S. Department of Health and Human Services (HHS) published regulations (45 CFR Parts 160 and 162) detailing the transaction and code set standards mandated under the August 17, 2000, HIPAA statute (65 FR 50312-01). The compliance date was October 16, 2002.
The code set component of the regulations, found in subpart J, are straightforward and establish that ICD-9-CM volumes 1 and 2 (now ICD-10-CM), including The Official ICD-9-CM Guidelines for Coding and Reporting, as maintained and distributed by HHS, be used "for the reporting of diseases, injuries, impairments, other health problems and their manifestations, and causes of injury disease, impairment or other health problems …" and to also use the "combination of Health Care Financing Administration Common Procedure Coding System (HCPCS), as maintained and distributed by HHS, and Current Procedural Terminology, Fourth Edition (CPT-4), as maintained and distributed by the American Medical Association, for physician services and other health care services." (emphasis added).
Discrepancies in Interpretation
There is a notable difference between how HHS incorporated ICD-9-CM/ICD-10-CM guidance compared to that of CPT®/HCPCS Level II. For diagnosis reporting, the rule expressly includes ICD codebook guidance relative to the correct use of diagnostic codes, but it fails to include CPT® and HCPCS Level II codebook guidance. In the official comments published within the regulations, HHS indicates the purpose of not including CPT® coding guidance was to permit individual commercial insurance payers, as well as the Centers for Medicare & Medicaid Services (CMS), to craft their own reimbursement policies. A nuance the government and many payers have overlooked, however, is that code selection rules and reimbursement rules are two different things.
Be Sure Payers Establish
and Stick to Their Rules
No commercial payer is obligated to adopt CPT® Editorial Panel guidance as the basis for code utilization/selection. In essence, these guidelines are nothing more than the CPT® Editorial Panel's opinion as to how the codes are to be used. As a result, you need to be knowledgeable about individual payer medical, administrative, or other policies published by the payer when determining the appropriate code for a service or supply.
If a payer has not adopted or defined code utilization rules, rather than guess what rules they may impose after the fact in an audit, seek clarification from the payer. If the payer fails to provide it, adopt an internal policy stating that the practice will apply CPT® Editorial Panel guidance as the basis for coding decisions in such cases.
Check CMS Policies
For Medicare administrative contractors (MACs), CMS has specified in the Program Integrity Manual that the appropriateness of codes reported to Medicare should be established only when it can be shown that the code meets all coding guidelines in the CPT® codebook, Coding Clinic for ICD-9-CM/ICD-10-CM, Coding Clinic for HCPCS Level II, and any coding requirements listed in CMS manuals or MAC articles.
The diversity in code utilization rules is why certification and ongoing education — not to mention familiarity with payer policies — is necessary to code properly.
The Office of Inspector General reports listed below conclude investigative reviews that uncovered errors in medical device credit reporting:
Medicare Compliance Review of Huntsville Hospital for 2013 and 2014 OIG, OAS A-04-15-00107, May 2016.
Medicare Compliance Review of Wesley Medical Center for 2010 and 2013, OIG, OAS A-07-15-05074, May 2016.
Review of Tufts Medical Center Claims that Included Medical Device Replacements, OIG, OAS A-01-15-00503, April 2016.
Medicare Compliance Review of Saint Louis University Hospital for 2011 and 2012, OIG, OAS A-07-14-05066, March 2016.
---
Michael D. Miscoe, JD, CPC, CASCC, CUC, CCPC, CPCO, CPMA, is president-elect of AAPC's National Advisory Board, serves on AAPC's Legal Advisory Board, and is AAPC Ethics Committee chair. He is admitted to the practice of law in California as well as to the bar of the U.S. Supreme Court and the U.S. district courts in the southern district of California and the western district of Pennsylvania. Miscoe has over 20 years of experience in healthcare coding and over 18 years as a forensic coding and compliance expert. He has provided expert analysis and testimony on coding and compliance issues in civil and criminal cases and represents healthcare providers in post-payment audits and HIPAA OCR matters. Miscoe is a frequent lecturer and is published widely on a variety of coding, compliance, and health law topics. He is a member and past president of the Johnstown, Pa., local chapter.
Latest posts by Michael Miscoe
(see all)