What Encompasses Attorney/Client Privilege During an Audit?
August 1, 2016
Comments Off

on What Encompasses Attorney/Client Privilege During an Audit?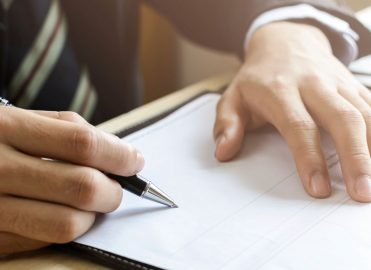 Understand the confidentiality principles that apply in attorney/client interactions.
Question: What is attorney/client privilege in terms of audits, and how and when should it be used?
Answer: Healthcare fraud costs the federal government billions of dollars annually. Such costs have led to increasing federal scrutiny of healthcare providers, as well as tough positions against the attorney/client confidentiality protections afforded to healthcare providers who hire a lawyer to protect their interests (see Principles of Federal Prosecution of Business Organizations). In light of evolving trends, let's clarify important legal concepts for coding professionals.
Confidentiality Principles
The attorney/client confidentiality principles, as set forth in American Bar Association Model Rule 1.6, consists of two principles: the attorney/client privilege and the work product doctrine — both of which serve to protect client communications and encourage a full and candid conversation regarding the events leading to the need for legal counsel. These principles are based on the fact that effective representation requires the lawyer to be informed of all facts, both the good and the bad, to evaluate a client's case.
The attorney/client privilege protects the communications between a lawyer and their client. This can include not only verbal communications but also written communication, such as correspondence or emails between lawyer and client. For example, an email from the client to the attorney seeking a legal opinion on a Medicare coverage requirement is privileged.
The work product doctrine protects an attorney's notes, records, and reports that are either drafted by the attorney or developed at the attorney's direction in the course of representing the client. For example, a coding audit conducted at an attorney's request to identify an overpayment falls within this interpretation.
What Invokes Privilege?
Although these examples seem straightforward, the confidentiality principles do not apply in all attorney client interactions. The privilege and its protections only come into play when the client is seeking legal advice. Day-to-day communications with an attorney on mundane issues or business topics, having an attorney attend staff meetings, or copying an attorney on an inter-office email does not invoke privilege. The client communication must be directed to the attorney and must be for seeking legal advice. Similarly, the work product doctrine applies to the documents developed by the attorney or at the attorney's direction. Pre-existing documents, such as Explanation of Benefits, patient medical records, or billing statements are not protected as work product, and giving such documents to an attorney doesn't make it so.
Providers should help ensure adequate protections by developing a policy for responding to government inquiries, including how and when attorney/client communications and the work product doctrine come into play.
---
Julie E. Chicoine, Esq., RN, CPC, CPCO, is senior vice president and general counsel for the Texas Hospital Association. She earned her Juris Doctor degree from the University of Houston Law Center. Chicoine also holds a Bachelor of Science and nursing degrees from the University of Texas Health Sciences Center at Houston. She writes and speaks widely on healthcare issues, and is an active member of the AAPC community and Legal Advisory Board.
Resources
Principles of Federal Prosecution of Business Organizations, Title 9, Chapter 9-28.000:
http://federalevidence.com/pdf/Corp_Prosec/Bus_Pros_DOJ_Guidelines_08.pdf
American Bar Association Model Rule 1.6: www.americanbar.org/groups/professional_responsibility/publications/model_rules_of_professional_conduct/rule_1_6_confidentiality_of_information.html

Latest posts by Julie Chicoine
(see all)