Spread Your AAPC Wings
August 1, 2016
Comments Off

on Spread Your AAPC Wings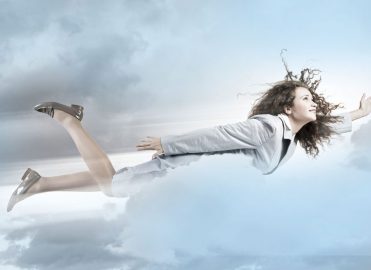 Become an advocate for your profession.
Medical coding is a great profession for an information technology professional, an engineer, a doctor, or even a scientist, as these are all occupations that require a professional to have a knack for researching. Coders, auditors, billers, instructors, compliance officers, and managers understand the research and investigation required to get claims paid correctly.
Many professionals may be unaware of medical coding or do not understand what it is, which may lead people to overlook it as a career option.
When talking about our profession, present it in such a way that others can see the joy you get from your job. If you choose coding certification through AAPC, then showcase the importance of pursuing higher standards and certifications, and those individuals who helped you launch your career. Stretch the limits of your medical coding knowledge through AAPC, and share that knowledge to create an educational data bank from which all members can profit.
Certification: The Laurels of Our Profession
The more credentials you have, the more you know, and the further your career will take you. Begin your quest by choosing the specialty area(s) you'd like to focus on. Consider, also, where you see yourself in the future. Then, gather the resources you'll need to prepare for each certification exam.
Just be sure to only take on certifications you can handle. Do not seek a certification just because your best friend is, or you think you should. Obtain certifications in areas that mean something to you because only then will you be able to give your best in that area.
Support other medical coding friends who are interested in certifications, both general and specialized. Encourage them to attend local chapter meetings, and to use the AAPC website and its news blog (www.aapc.com/blog/) to continue their quest for industry knowledge. Explain all the resources available, such as Healthcare Business Monthly magazine, to help with their education.
Birds of a Feather Flock Together
The best place to promote medical coding to others is at AAPC local chapter meetings and national or regional conferences. Let your non-medical coding friends know when you are attending such meetings or events. You might spark a desire in one or more of them to check out what the excitement is all about. Also encourage your coding colleagues to attend meetings without fail by being their calendar reminders.
Chapter meetings offer one of the most efficient ways to ruminate and reinforce what you already know, and discover new things. Gathering in small groups presents opportunity to learn via fun quizzes, focused discussions, or expert speakers.
To reap the most reward from membership, participate in AAPC forum discussions and give your best input, as well. Remember that everyone has something to contribute. Let's work together to create where everyone feels welcomed and valued.
Integrity (Walk the Talk)
Don't be afraid to show the world how professional you are and what an awesome job you do as a medical coding professional. Rejoice in your abilities! To exude professionalism and integrity:
Be disciplined in your attire, communication, presentation, character, and career roles. Respect everyone and their designation, talents and skill sets, backgrounds, and outlook.
Try to find the good things about others, as it reduces the tendency and temptation to gossip.
Do not be jealous of others who rise in position. They're paving the way for you. Your hard work will pay off soon enough.
There is nothing that can substitute patience in the workplace.
When others see your enthusiasm, professionalism, dedication, and growth, they'll want to be part of the positive energy and excitement. They may even feel like they're losing out on something great by not choosing medical coding as a career and AAPC as a supporting organization.
Exude Insatiable Passion
All of the above recommendations are not helpful if you do not have passion for what you do. Be your own cheerleader; cheer yourself on at home and in the workplace. The sky is never the limit; spread your AAPC wings and soar higher!
---
Sherin. A. Ninan, CPC, COC, CPEDC, CPCD, CPRC, has four years of experience in the coding field and has a Master of Science in Biotechnology. She was senior medical coder at Revenuemed (Now Navigant), and is a member of the Orange, Calif., local chapter.
Latest posts by Guest Contributor
(see all)