Account for Medical Device Credits
August 1, 2016
Comments Off

on Account for Medical Device Credits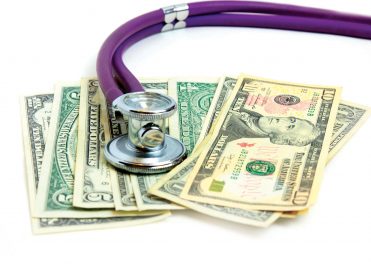 Properly adjusted APC payment depends on correct HCPCS Level II codes and credited charges.
The Centers for Medicare & Medicaid Services (CMS) pays for hospital outpatient procedures on a rate-per-service basis that varies according to the assigned ambulatory payment classification (APC). Hospitals are required to account for credits received from the manufacturer and medical devices provided free of charge. This information is used to adjust the APC payment. Accurate reporting of HCPCS Level II codes and charges are necessary so payment rates for the associated procedures will be correct in future years.
Federal regulations (42 CFR § 419.45) require a reduction in the outpatient payment for the replacement of an implanted device if:
1. The device is replaced without cost to the provider or beneficiary;
2. The provider receives full credit for the cost of the replaced device; or
3. The provider receives partial credit equal to or greater than 50 percent of the replacement device cost.
Know Billing Requirements
Compliance risks can arise when providers do not understand the billing requirements in these situations. For example, reporting a discounted device on a claim at full price leads to overpayment and the potential allegation of fraud. Likewise, billing a procedure without the associated device raises red flags.
The Medicare outpatient code editor identifies claims that report a procedure assigned to a device-intensive APC without at least one device code required by the procedure. For proper and timely adjudication, hospitals that report procedure codes requiring the use of devices must also report the applicable HCPCS Level II codes and actual charges for all devices used to perform the procedures.
From Modifier FB to Value Code FD
Prior to Jan. 1, 2014, CMS required the provider to report modifier FB Items provided without cost to provider, supplier or practitioner, or credit received for replacement device (Examples, but not limited to: covered under warranty, replaced due to defect, free samples and the reduced charges on a claim that included a procedure code for inserting a replacement device if the provider incurred no cost or received full credit for the replaced device. If the provider received a replacement device without cost from the manufacturer, the provider had to report a charge of no more than $1.00 for the device. Hospitals that implanted a device furnished at no cost to the hospital reported a charge of zero, or a token charge of $1.00 on the device code line was acceptable if the billing system required a charge be entered.
Effective Jan. 1, 2014, hospitals began using value code FD Credit received from the manufacturer for a medical device to identify the initial placement of medical devices without cost as part of a clinical trial or free sample, cost-free replacement, or for receiving a credit of 50 percent or more for a new replacement from the manufacturer due to warranty, recall, or field action. The amount of the credit is reported in the amount portion for the value code. When value code FD is reported, one of the following condition codes also must be reported:
| | |
| --- | --- |
| Condition Code | Long Description |
| 49 | Replacement of a product earlier than the anticipated lifecycle. |
| 50 | Manufacturer or FDA has identified the product for recall and therefore replacement. |
| 53 | Code is for outpatient claims that have received a device credit upon initial medical device placement in a clinical trial or a free sample. |
Prior to 2014, only replacements were addressed by the condition codes. Condition code 53 was added in 2014 to account for the initial placement of devices. An example of this is when an operating room receives free trial devices for consideration. An initial implant using the free device warrants the use of value code FD, with condition code 53. The amount of the offset is reported in the value amount associated with value code FD. The HCPCS Level II code for the device is reported as a separate line item with a zero or $1.00 charge amount.
For claims with APCs requiring an implantable device and have an offset greater than 40 percent, the amount of the device credit is reported in the amount portion for value code FD.
The Office of Inspector General reports listed below conclude investigative reviews that uncovered errors in medical device credit reporting:

Medicare Compliance Review of Huntsville Hospital for 2013 and 2014 OIG, OAS A-04-15-00107, May 2016.
Medicare Compliance Review of Wesley Medical Center for 2010 and 2013, OIG, OAS A-07-15-05074, May 2016.
Review of Tufts Medical Center Claims that Included Medical Device Replacements, OIG, OAS A-01-15-00503, April 2016.
Medicare Compliance Review of Saint Louis University Hospital for 2011 and 2012, OIG, OAS A-07-14-05066, March 2016.
---
Frank Mesaros, MPA, MT(ASCP), CPC, CPCO, is CEO of Trusent Solutions, LLC, a management consulting firm specializing in the clinical laboratory industry. Trusent provides revenue stream integrity services to regional laboratories, hospital-based laboratories, and physician office-based laboratories. Mesaros is a member of the Harrisburg, Pa., local chapter.
Resources
42 CFR § 419.45
CMS Transmittal 1103, Nov. 3, 2006
Medicare Claims Processing Manual (Pub. 100-04) Chapter 4, Section 61.3.5
CMS MLN Matters® MM8961 and MM8653, CR 865
CMS Transmittal 2845, Dec. 27, 2013
Latest posts by Frank Mesaros
(see all)