AAPC Speaks Up on Quality-based Payment
By Brad Ericson
August 1, 2016
Comments Off

on AAPC Speaks Up on Quality-based Payment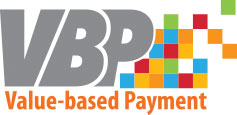 AAPC is optimistic about quality-based payment, but more time is necessary for its success.
AAPC recently expressed in a letter to the Centers for Medicare & Medicaid Services (CMS) its support for the overall concept of a quality-based payment system; however, the organization of more than 155,000 coders, billers, auditors, and other healthcare business professionals cautioned the agency that January 1, 2017, is too soon for eligible clinicians to begin measuring performance through the Merit-based Incentive Payment System (MIPS).
AAPC Represents on National Level
AAPC CEO Jason VandenAkker said the letter was in response to a proposed rule CMS published in the Federal Register on May 9 that would implement the Merit-based Incentive Payment System (MIPS), and the reporting requirements for this physician-focused payment model, much sooner than anticipated.
MIPS is authorized under the Medicare Access and CHIP Reauthorization Act of 2015 (MACRA), which requires three changes for how Medicare caregivers are paid:
Ending the Sustainable Growth Rate formula for determining Medicare payments to healthcare providers;
Paying clinicians for better care, rather than more care; and
Combining CMS' existing quality reporting systems into one system.
"AAPC is optimistic about the opportunities MACRA execution will provide CMS, payers, eligible clinicians, technology vendors, and so many others in accomplishing their goals," VandenAkker wrote, also commenting on three points of CMS' proposal:
The proposed rule would require eligible clinicians to submit care episode groups, patient condition groups, and patient relationship categories data and performance measures under MIPS. AAPC suggests CMS respond to legitimate concerns of providers who found past regulations onerous, and use the new clinical and quality data to create electronic data interchange and data capture standards similar to those already used for administrative data.
AAPC supports the creation of a computer adaptive quality measure portfolio and believes measures should be a significant focus of the final rule. This includes portability of data. "The need to have portability of quality measures is a primary requirement for the administrative simplification of new payment models focused on value," VandenAkker writes.
AAPC is concerned with the timeline the proposal sets for providers to implement and be successful in reporting quality measures. The final rule, expected to be released November 2016 and implemented Jan. 1, 2017, gives little time for entities such as the NCQA, the Core Quality Measure Collaborative, and CMS to develop a computer adaptive quality measure portfolio. True interoperability, ongoing quality improvement, and performance measures require quality measure design, quality measure applicability, and successful quality measure reporting. This is unlikely to happen in the proposed timeline.
Too Much, Too Fast
AAPC worries that hastening providers to establish workflows for capturing 2017 claims data, especially when so many new ICD-10 codes are concurrently being introduced, will result in their frustration and failure. VandenAkker writes that, ideally, providers need 18 to 24 months to identify, adopt, and apply measures to already-established workflows for meaningful data capture.
VandenAkker praises CMS for its development of the proposed rulemaking, which regulators and providers hope will solve a number of reimbursement, cost, and other problems in Medicare payment. "AAPC can only marvel at the efforts already made by CMS to translate MACRA legislation in this proposed rule," he told the agency.
---
Brad Ericson, MPC, CPC, COSC, is publisher at AAPC and a member of the Salt Lake City, Utah, chapter.
Latest posts by Brad Ericson
(see all)