I Am AAPC: Teresa Nichols, CPC
August 1, 2016
Comments Off

on I Am AAPC: Teresa Nichols, CPC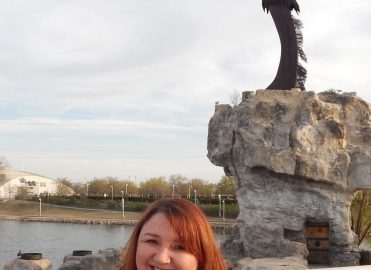 In 1998, I was in my mid-twenties and a single mother of two young children. I had been a stay-at-home military wife until that point and had not established a career. I took assessments through a job placement agency, and I found that clerical work was a good fit for me. I was fortunate to be hired in a medical business office because someone was willing to take a chance on me.
Finding My Professional Wings
I excelled at learning the necessary skills, and I enjoyed the medical field. I started in patient accounts, where I took payments and researched account balances. As I became more experienced, I took on additional responsibilities, including coding claims. I studied with co-workers and took my Certified Professional Coder (CPC®) exam in 2000, officially becoming credentialed in a field I love.
It Takes a Chapter to Raise a Coder
I flourished as a coder while experiencing various coding specialties, and I volunteered to be lead coder when an ambulatory surgery center was added to our physician group. I was never afraid to branch out and try something new because I knew, as an AAPC member, I had a whole network of fellow coders willing to help me navigate a different specialty. I called on many of them in my novice years.
It takes a chapter to raise a coder. It feels good to be a source of encouragement for those who are striving to grow professionally.
Giving Time and Gaining Friends
By 2006, I was regularly attending local chapter meetings and befriended other coders outside of my employment. They convinced me to become an officer, so I spent 2007 and 2008 as vice president and president consecutively. It was a very rewarding experience that opened a lot of doors through networking. Serving as an officer also opened my eyes to what goes on behind the scenes to keep a chapter running. I developed immense respect for my fellow coders who volunteer their time for these positions.
I am serving again as the Wichita, Kansas, local chapter president, and I have met a whole new group of wonderful coders. I am proud to give back to my chapter. I plan to expand my credentials and sit for the Certified Outpatient Coding (COC™) exam. I know I can pass because I have the support of my chapter to accomplish my goals.
Latest posts by Guest Contributor
(see all)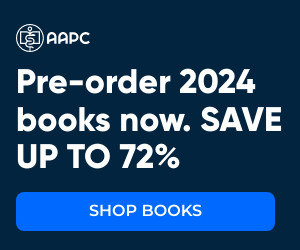 No Responses to "I Am AAPC: Teresa Nichols, CPC"