Achieve Audit-proof ICD-10 Documentation
August 1, 2016
Comments Off

on Achieve Audit-proof ICD-10 Documentation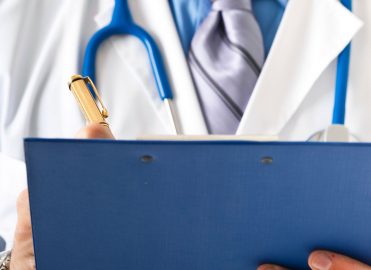 When ICD-10 documentation falls short on detail, help providers bolster it to find ideal codes.
The two key principles that support diagnosis and procedure code selection are:
Good clinical documentation: Documentation should accurately reflect the level of work for the care rendered, and support the selected diagnosis codes; and
Demonstrated medical necessity: The Centers for Medicare & Medicaid Services (CMS) defines medical necessity criterion for payment of services. Quality documentation must support the medical need for performed tests and assigned diagnoses. The volume of documentation does not correlate to medical necessity (i.e., more is not always better).
Basics of Clinical Documentation
Over- or under-documentation results in either an incorrect diagnosis code selection or unreported ICD-10 diagnosis codes. All diagnosis codes assigned to an encounter should reflect the care delivered, and every diagnosis code must have an appropriate treatment plan to be billable. Always select diagnosis codes to the highest known level of specificity at the time of the patient encounter.
Providers may fall short when documenting chronic conditions, especially now that they have more options to select from in ICD-10 (compared to ICD-9). When providers receive the right guidance, they are more likely to change this behavior and select codes that more clearly illustrate the clinical picture depicted in their documentation.
Providers are not always well versed in coding language, however, so it's important to communicate effectively using directives they can relate to. For example, providers often have all the necessary documentation in their clinical notes, but they may not translate it into the most specific diagnosis code. When reviewing code selection with providers, compliment what they did right, and guide them through the process of finding diagnosis codes that best illustrate their documentation.
Practice Guidelines Bolster Medical Necessity
Evidence-based practice guidelines are a major resource that providers can use to bolster documentation. Practice guidelines serve as the blueprint for care delivery and set medical protocol for a provider's assessment and evaluation. When care follows these guidelines, documentation aligns with appropriate coding levels.
Practice guidelines have a valuable role in supporting documentation in each of the three key evaluation and management (E/M) components:
History: For some conditions, the past medical history may be important supporting documentation. If information in the past medical history supports the etiology, manifestation, or complication associated with a disease, this information should be pulled forward into the encounter note.
Other conditions require additional validation for current status of the condition to identify necessary physical exam elements and correct diagnosis selection. For example, asthma diagnoses closely follow the clinical classifications; therefore, assessing for severity and exacerbation are necessary to assign a specific diagnosis code. The provider will ask about frequency of inhaler use, presence of nighttime symptoms, and the effect on daily activities. This is the supporting documentation required to code correctly.
Physical Exam: Practice guidelines will illustrate minimum exam elements required for specified conditions. These minimum requirements are the starting point, but additional conditions or elements that the provider identifies through the history must also be considered.
All findings are important in meeting care standards. Even if a finding is negative, it does not discount the exam component from supporting the coding level. An example of pertinent negative exam findings is the absence of wheezing in an asthmatic patient: This is a key differentiator between stable asthma and an exacerbation.
Medical Decision Making: Diagnostic testing or prescription medication is not required for all conditions. Providers should follow practice guidelines for testing and treatment to justify medical necessity and support quality of care. If a provider strays from the guidelines to order a test or treatment for a patient, the clinical documentation and diagnosis code must support the medical necessity of that decision.
Your review of chart documentation is not an assessment of the clinical care provided (see the accompanying sidebar "Documentation Should Reflect the Clinical Process"), but you must be able to identify key documentation components expected within certain disease groupings. When documentation is incomplete, the diagnosis code likely will not be supported. Providers who adhere to practice guidelines in their patient care delivery and documentation practices can be confident their clinical note will support the diagnosis code(s) they have assigned.
Better Documentation = Fewer Unspecified Codes
Incomplete documentation also affects quality of care and may force the use of unspecified diagnosis codes. CMS previously issued a directive that allows providers some leniency when assigning diagnoses during the first year of ICD-10-CM implementation, but the directive will expire soon. Providers who have not already sharpened their documentation skills to meet ICD-10-CM specificity requirements will be rushing to do so, or risk losing reimbursement. Commercial payers (who haven't adopted CMS' "grace period" for ICD-10-CM) already reject claims for unspecified or nonspecific diagnoses.
Peer and Coding Reviews
Can Strengthen Providers' Notes
A big concern for providers and healthcare organizations is the potential revenue impact of diagnosis-driven denials. The primary objective of clinical documentation improvement or internal coding audits is to provide a platform to show providers how their documentation affects coding. A process that marries peer review with coding review helps provide comprehensive provider feedback to foster optimal documentation improvement.
For example, providers may assign an E/M code based on the amount of work they feel they did, regardless of whether the documentation supports the level. This is where peer review can play a role to support correct coding. If the documentation does not reflect evidence-based practice guidelines, it is usually under-documented, and may fail to meet either quality-of-care standards or coding requirements.
Providers who see the errors of their ways may be motivated to develop a documentation program that demonstrates quality care. For example, some providers set up macros within electronic documentation systems that they can quickly customize for their patients. Others compile "quick guides," which include evidence-based practice documentation expectations and coding rules for conditions they frequently encounter in their practice.
Partner with providers to review evidence-based protocols that can be converted easily into an Excel spreadsheet, where you can do a side-by-side comparison of their documentation. Self-auditing is a valuable instrument for providers to facilitate self-discovery of documentation deficiencies.
Support and Strengthen
Your Provider's Documentation
In support of your providers' documentation improvement efforts, share your valued resources. For example, CMS provides excellent documentation resource examples in its ICD-10 Clinical Concepts Series for common practice specialties. Offer audit tool templates to providers so they can visualize how clinical documentation and coding are being assessed. Diagnosis mapping documents with ICD-9-to-ICD-10 conversions help providers find familiar codes more easily. Encourage providers to make full use of all available tools within electronic documentation systems, such as coding calculators and diagnosis search engines.
Documentation Should Reflect the Clinical Process

Even though providers benefit when coders help them achieve medical documentation that holds up under an audit, they may react defensively if they feel their clinical judgment is being called into question. Coders must communicate to the provider that if an auditor indicates a diagnosis is "not supported by the documentation," she is not questioning the clinical reason the code was chosen — only the provider can determine the appropriate code for the disease process the patient is experiencing. The documentation merely lacks the clarity and detail the auditor needs to justify the provider's selected diagnosis code. The provider must document both what was done and why it was done. Only then will a claim withstand an audit.
Top 10 Things Providers Should Know About Clinical Documentation
1. Do not populate template-based electronic health records using copy and paste functions (a.k.a. "cloning").
2. Quantity of documentation does not equate to quality of documentation.
3. Insufficient clinical documentation may force an unspecified code.
4. Many ICD-10 diagnosis codes use clinical classifications for grouping.
5. Evidence-based practice guidelines promote good clinical documentation.
6. Good clinical documentation will support accurate diagnosis selection.
7. Appropriate coding relies on accurate clinical documentation.
8. Medical necessity is supported by good clinical documentation.
9. Good clinical documentation minimizes unspecified code selection.
10. Concise clinical documentation is substantiated in an audit.
---
Jennifer Hayes, DNP, FNP-BC, CPC, CPCO, is a board certified family nurse practitioner and an ICD-10 trainer with over 25 years of healthcare experience. She serves as the medical coding manager for Walgreens Healthcare Clinics, overseeing clinical coding and documentation, coding accuracy, and coding compliance.
Resources
Colpas, P. (2013); Ensuring a successful ICD-10 conversion; Health Management Technology, 34(9), 8-12
Latest posts by Jennifer Hayes
(see all)