Turn an Internal Audit into an Invaluable Tool
August 1, 2016
Comments Off

on Turn an Internal Audit into an Invaluable Tool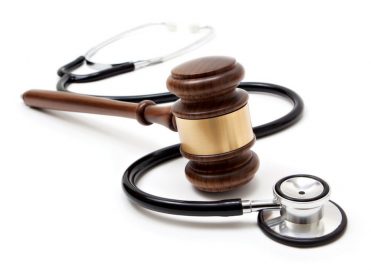 Help your reporting audience process audit results for optimum results.
Performing a medical records audit is a crucial step in maintaining an effective compliance and audit plan. It's not worth a hill of beans, however, if the results don't get to the right people. Delivering your compliance report to the appropriate "reporting audience" ensures necessary action can be taken to improve the organization's compliance.
As shown in Table A, the size and type of the practice typically determines who should review the results of an audit.
Table A:
| | |
| --- | --- |
| Type of Practice | Reporting Audience |
| Single physician | Physician or office manager |
| Small group practice | Designated compliance officer (physician, manager, etc.) |
| Large single specialty group practice | Designated compliance officer (physician, manager, etc.), compliance committee, or board |
| Large multi-specialty group practice | Designated compliance officer, compliance committee or board, or chief of staff for each specialty |
| Teaching facility | Designated compliance officer, compliance committee or board, or chief of staff for each specialty |
Reporting periods may vary depending on the size of your organization, too. A single specialty or smaller group specialty practice (two to 25 providers) may meet quarterly. A large group practice, hospital, or teaching institution may meet monthly.
What to Report 
For your reporting audience to be able to process the information quickly and take immediate corrective measures, you must craft the report with purpose.
When reporting results to the compliance officer, carefully consider what information you should convey. You do not need the same level of educational detail as you would for an individual provider, but you do need to report on the outliers, and provide a general overview of how the practice is performing as a whole.
Let's start with the basics of what you need to convey for the reporting period:
Number of providers reviewed
Total number of medical records reviewed
Number of providers who passed review
Number of providers who did not pass review
There are several ways to present this basic information: A pie chart, bar graph, or informative graphic can convey the pass/no pass rate
at a glance. A spreadsheet might appeal more to an analytical compliance officer. Every compliance officer or committee member will have a preferred way to review the information. Use their preferred format. Whichever format you use, include all the information noted above.
Where to Get Specific 
After giving a general overview of the basics, go in-depth in areas where it's necessary. The deeper areas should include physicians with a high pass rate, so the providers can see who is meeting the benchmark for chart audits. If you have multiple specialties in your group, you may also want to show pass rates by department or specialty.
A compliance officer or committee wants to know:
Providers who met the benchmark for the pass rate
Providers who did not meet the pass rate benchmark
This is the part of the presentation where you may be asked to name specific providers who did or did not meet the practice's determined benchmark. If you're auditing a large group practice or teaching facility with 300 or more providers, you do not have to include the entire list of providers who were audited — the major standouts (i.e., the highest and lowest scoring providers) will suffice.
Show Historic Information 
The next step is to compare the current audit results to previous results. Has the practice improved previous problem areas? Are there new concerns? Compliance plans are based on annual audits, re-audits, and education of providers.
The following information also must be passed on to the compliance officer or committee:
Detail of no pass results
Over-coding issues
Under-coding issues
Wrong code category
Provided education
Tools or other interventions
Scheduled re-audit date following education/intervention
This detailed information has several uses. For example:
It can show documentation improvement from a provider or group of providers.
It can indicate what factors have helped in improving documentation and pass rates.
It also can reveal which providers have not improved, or haven't received education.
Provide a summary of this information so you don't bog down the report with too much detail.
Make It a Learning Experience 
The information you include in your report may also differ by the education type or interventions used to improve results. You may create and present a report that shows improvement in audit results, and what events have led to those improvements.
For example, a particular provider has consistently rated below the benchmark. He has been educated, but continues to be off the bell curve and turns in handwritten notes. When meeting with coding staff, the provider acknowledges he does not have time to write down all of the information, and agrees some documentation may be illegible. The coding staff begins to work with the provider to create a template that captures documentation to support the correct level of service necessary for the patient's condition. After determining the practice's preferred reporting method, create a template or similar mechanism that will allow you to convey future reports in a consistent and efficient manner.
Ensure an Optimal Outcome
Performing a medical records audit is an important part of a compliance program. Knowing who to report to, what to report, and when, ensures all your hard work has maximum results.
---
Brenda Chidester-Palmer, CPC, CPC-I, CCS-P, has 18 years of coding and billing experience. She is the principal of Palmer Coding Consultants. Chidester-Palmer is former coding compliance manager for Kelsey-Seybold, a large group practice in Houston. She is an approved PMCC instructor, AAPC workshop presenter, past president of the Tyler, Texas, local chapter, and previously served on the AAPC National Advisory Board. Chidester-Palmer also presented at AAPC National Conferences in Long Beach, Calif., Jacksonville, Fla., and Las Vegas. She is a member of the Tyler, Texas, local chapter.
Latest posts by Brenda Chidester-Palmer
(see all)