Minute with an AAPC Member
August 1, 2016
Comments Off

on Minute with an AAPC Member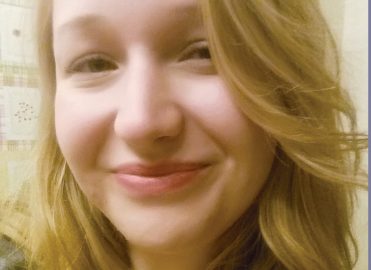 Jennifer Rodriguez, CPC
Medical Coder/Documentation Trainer/Auditor
Tell us a little bit about how you got into coding, what you've done during your coding career, and where you work now.
I first became interested in medical coding while looking at the class offerings at my local technical college. They offered a Medical Administrative Specialist associate degree. We had the option of choosing either medical transcription or medical coding. I fell in love with coding after a few classes. The challenge of medical terminology, anatomy and physiology, and coding what was done at a particular encounter really sparked my interest.
In my coding career, I definitely have learned and grown by tackling different specialties. It has made me become a more well-rounded coder. This year, I applied for an officer position at my local chapter, and it has helped me get to know fellow coders within the community. I am so glad I applied.
I work for a local hospital in the Rockford, Illinois, area as a medical coder/documentation trainer/auditor. I love that there is always something new to learn at my job and I have a variety of tasks to do throughout the day. Meeting with providers and educating them on documentation improvement is also something that enriches my career as a medical coder.
What is your involvement with your local AAPC chapter?
I am the member development officer for the Rockford, Illinois, local chapter, and I serve on the board. Our chapter is always striving to better serve its members by providing new and interesting ways to network and learn. This year, we created a chapter newsletter and a Facebook page to keep our members informed about what is happening in our chapter.
What AAPC benefits do you like the most?
I really enjoy the Passport Savings feature that AAPC offers. I like that it gives discounts to local area businesses. I shop local whenever I can.
How has your certification helped you?
My certification helped me land my current job. More and more employers are looking for the Certified Professional Coder (CPC®) credential.
Do you have any advice for those new to coding and/or those looking for jobs in the field?
Do not give up. The test can be challenging. Study and work hard for what you want — it will pay off in the long run. Network and visit your local chapter, too; often, they have more job opportunities than what you can find online because employers reach out to chapters to scout for potential employees.
What has been your biggest challenge as a coder?
My biggest challenge as a coder is keeping up with all of the coding changes. It definitely keeps me on my toes!
If you could do any other job, what would it be?
As I am an avid reader, I would love to be a librarian. I grew up visiting the library often, and I worked in the library for 5+ years before I started my coding career. The library is like a second home to me.
How do you spend your spare time? Tell us about your hobbies, family, etc.
I spend my spare time reading and gardening. If my nose isn't in a book, it's smelling the flowers in my yard – the more fragrant, the better! I have flowers lining all the pathways in my yard. They brighten my day when they're in full bloom.
Latest posts by Guest Contributor
(see all)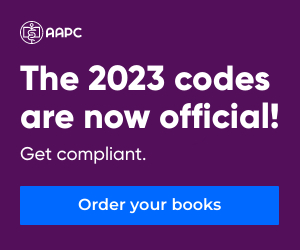 No Responses to "Minute with an AAPC Member"