2016 PQRS: Time Is Running Out
August 1, 2016
Comments Off

on 2016 PQRS: Time Is Running Out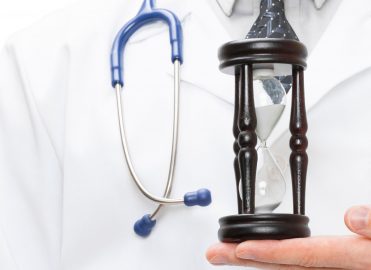 Don't get penalized! Prepare now to successfully report 2016 data.
If your physician or group practice hasn't selected a reporting method, quality measures, and the process by which it will document and report data for the 2016 Physician Quality Reporting System (PQRS) program, time is of the essence.
2016 may be the last year of PQRS reporting (it is being rolled into the Merit-based Incentive Payment System beginning with 2017 reporting), but that doesn't mean you can't avoid the 2018 PQRS negative payment adjustment. The PQRS reporting period reflects a two-year gap, so this year's reimbursement is a reflection of 2014 reporting; and 2016 reporting will affect 2018 reimbursement, with either positive, neutral, or negative results.
2016 reporting will affect 2018 reimbursement,
with either a positive, neutral, or negative result.
Individual and Group Reporting
The first step to successful reporting is determining eligibility. Eligible providers are physicians, physician assistants, nurse practitioners, clinical nurse specialists, and certified nurse anesthetists.
Note: See the 2016 PQRS List of Eligible Professionals.
There's a great difference between group reporting and individual reporting:
Individual reporting is based on the provider's National Provider Identifier (NPI), tied to a Tax Identification Number (TIN). If a provider works under multiple TINs, claims submitted under each PQRS-registered TIN determine the provider's successful reporting. Eligible providers who are solo practitioners can avoid a negative payment adjustment by participating in PQRS in 2016 and meeting the reporting criteria. If you haven't implemented the program as yet, this will be your best option.
Group reporting (at least two or more eligible providers) is based on claims submission via a group NPI and TIN. Group practices can avoid a negative payment adjustment in 2018 by participating in the PQRS group practice reporting option (GPRO) in 2016 and meeting the satisfactory reporting criteria, or by ensuring at least 50 percent of the group's eligible providers (EPs) participate in PQRS as individuals and meet the satisfactory reporting criteria. This option had to be established before June 30, 2016, however.
Selecting Measures
Many practices experience confusion when selecting measures. Your submission technique will determine what measures are available to your practice. You will be required to submit the measures applicable to your services regardless of your submission method.
You must submit nine measures across three domains with one cross cutting measure. If you don't meet that requirement, your fate for success or failure will be determined by the Measure-Applicability Validation system (MAV). If you have fewer than the required nine measures, but report on 50 percent or more of your eligible patient population successfully, you will succeed under the MAV process. It would be beneficial for your office to set up and retrieve reports through Enterprise Identity Management (EIDM) to periodically check your reporting progress.
There is also a "Measure Groups" option. This option focuses on conditions and specialty procedures, and allows you to submit a 20-claim sample, of which 11 must be Medicare Part B, Railroad Medicare, or secondary Medicare; the remaining nine can be any other Medicare product. If you have more than 20 claims, over 50 percent must be Medicare Part B, Railroad Medicare, and/or secondary Medicare. Many EPs find that the Measure Groups option doesn't fit into their scope of practice, and have to report individual measures. This method is by registry only.
Note: See the 2016 PQRS Measures List for the measures used in PQRS.
Reporting Mechanisms
The way in which you report PQRS measures can make all the difference, so it's important to consider your options carefully.
Claims Reporting
This method is available to individual EPs, and it is free. The disadvantage of claims submission is that you can't add data after a claim has been submitted to Medicare, and you must report on 50 percent of your Medicare Part B, Medicare secondary, and/or Railroad Retirement beneficiaries. This late in the year, your fate may already be sealed if you use this method. For example, if you've already submitted 100 claims to Medicare for 2016 services eligible for reporting in your patient population, you must submit 101 claims that fulfill your chosen measures between now and the end of the year to successfully report using this method.
Qualified Registry Reporting
This method is available to both individual EPs and group practices. Registry reporting also allows you develop a PQRS measure grid, collect the data, and pick and choose those claims that will qualify for successful reporting at the end of the year.
The only down side to registry reporting is that (in most cases) they are not free; however, sometimes you can get a discount if you use a registry endorsed by your specialty association.
Electronic Reporting Using CEHRT
If you're set up to attest in the Medicare Electronic Health Record (EHR) Incentive Program, you're well on your way to successful PQRS reporting. Both individual EPs and group practices may submit PQRS quality measures data directly from their certified EHR technology (CEHRT), or extracted from their CEHRT to a qualified EHR data submission vendor who submits on behalf of the EP or group practice. Make sure to have good communication with your vendor to increase your success rate.
Qualified Clinical Data Registry (QCDR) Reporting
A QCDR will complete the collection and submission of PQRS quality measures data on behalf of individual EPs and group practices. The reporting method differs from qualified registries in that it is not limited to measures within PQRS. Each QCDR has many more measures available to the specialty. The important thing to remember is that you must report all your claims data through the QCDR regardless of the payer. The 2015 Medicare Physician Fee Schedule final rule includes detailed information regarding this reporting mechanism.
Report Your Data
Your reporting method  will determine your data submission deadline. Check with your vendor and keep up to date on CMS notifications, as the dates are sometimes extended.
When you have the tools to satisfactorily report your data, you'll be well on your way to avoiding the PQRS negative payment adjustment in 2018.
Author's note: This article was created, with assistance from Eileen M. Kosor, MBA, CRCR, for Healthcare Support Technologies (HST), a billing company with offices located in Beaver Falls, Pennsylvania, and Chicago, Illinois. HST strives to keep their clients abreast of the ever-changing requirements in the healthcare field. For PQRS assistance contact Marcy Garuccio at AdvancedMedicalPM@outlook.com.
---
Marcy Garuccio, CPC, ACS-AN, was president of Health Care Billing Associates for 20 years. She enjoys explaining the complexities of anesthesia billing and coding, as well as Medicare and HIPAA regulations, to clinicians and coders. Garuccio's medical consulting company, Advanced Medical Practice Management, LLC, provides a full suite of services, including practice management, accounts receivable, office policy creation, compliance guidance, coding, billing, and credentialing. Garuccio is a member of the Greater Pittsburgh, Pa., local chapter.

Resources
PQRS program information
Latest posts by Guest Contributor
(see all)